Telecoms regulator wants to improve support given to vulnerable customers in an update to their fairness guide.
It would see providers expected to adopt best practice guidance, including pointing customers towards discounted packages or payment plans.
Ofcom also want providers to work more closely with debt charities and to avoid disconnecting customers who are particularly reliant on them.
The regulator has set out their proposals and is inviting views from stakeholders until 12 May 2022. A final decision will be published in the autumn.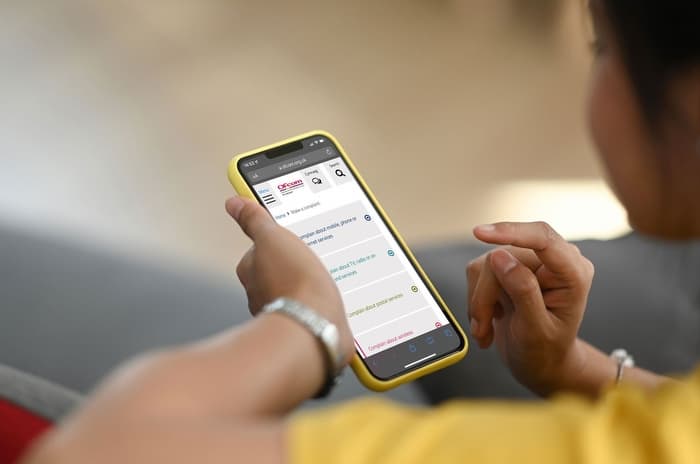 Source: Ofcom
Support
New proposals from telecoms regulator Ofcom would require broadband and mobile providers to improve the support offered to customers suffering financial hardship.
There are four main elements to the proposals:
Providers should emphasise the help and support available to people struggling to pay their bills, including signposting customers towards payment deferrals, payment plans and cheaper social tariffs.
Companies should use a variety of communication methods to get in touch with customers in debt to offer support and rotate between them for best results.
Free debt advice should be signposted and companies should work more closely with debt charities.
Providers should avoid imposing service restrictions on customers who are particularly reliant on their services to force them into paying their bills. Companies should also work to understand a customer's individual needs before instructing any debt collection agency and ensure the agencies used have strong policies for treating vulnerable customers fairly.
Ofcom say strengthening guidance in this way will ensure vulnerable broadband and mobile customers are better protected.
If the changes go ahead, providers will be expected to follow them from autumn, although no exact date has been confirmed.
Fairness
The full title of the guide Ofcom proposes to update is the 'Treating Vulnerable Customers Fairly' guide. As the name suggests, the guidance is focused on supporting the most vulnerable telecoms customers and first came into force in July 2020.
At the time, Ofcom said the guidance would be reviewed over time and would adapt to evolving needs, so it isn't a surprise that they have decided to update their best practice policies now.
They requested input from providers and other stakeholders in the middle of 2021, with respondents expressing concerns about how the guidance would be tracked and whether new best practice was needed.
Ofcom's reasoning for making this guidance rather than regulation stems from the fact they want to improve the way providers deal with vulnerable customers by providing support rather than mandating specific ways of doing things.
They say it allows companies to be flexible about how they support their customers, although they disagreed with the idea that the guidance should not be updated - they argued that sharing best practice allows all providers to make informed decisions about they treat their customers.
Financial hardship
Ofcom concede affordability problems are likely to increase in 2022, with their own research suggesting 1.1 million households (around 5%) are struggling to afford their broadband bills. Among the lowest-income households, that figure rises to 10%.
The result is that Ofcom want to prevent the most vulnerable being disconnected from their services and they want to improve the way companies communicate with those companies.
However, by stopping short of outright regulation, Ofcom is relying on providers to do the right thing and to understand how to identify and assist vulnerable customers.
Certainly, this has been on providers' radars for several years, partly thanks to the Fairness for Customers commitments signed up to by all major broadband and mobile providers back in 2019.
One of the key points in that charter was for providers to identify vulnerable customers and ensure they receive support appropriate for their needs.
In an update published in May 2021 to assess how the commitments were working in practice, Ofcom confirmed providers were making it easier for customers to self-report their circumstances and many had staff dedicated to supporting vulnerable customers.
However, they encouraged all signatories to continue to improve their practices, including through active promotion of all services available - i.e., social tariffs.
This is something that hasn't been acted upon and Ofcom pointed out in February 2022 that around 4.2 million households could be eligible for social broadband tariffs but only 55,000 are signed up.
If telecoms affordability in 2022 is going to be as difficult for some customers as Ofcom and others predict, providers need to urgently signpost these affordable tariffs.
BT has taken steps towards this by saying they will mention their BT Home Essentials service to customers in BT/EE stores where appropriate, but there is clearly more work to be done.