1.5 million Bulb customers will be moved to Octopus Energy under profit share plan that could last four years.
Octopus Energy have been appointed to take on Bulb, the first energy supplier to be put under special administration by the Government when the energy crisis surfaced last year.
1.5 million Bulb customers will be migrated to Octopus Energy, yet customers are being assured they do not need to do anything, and their credit balances, payments, and any applicable support payments are protected and will continue as normal.
This acquisition grows Octopus Energy into the third largest energy supplier, with just under 5 million customers.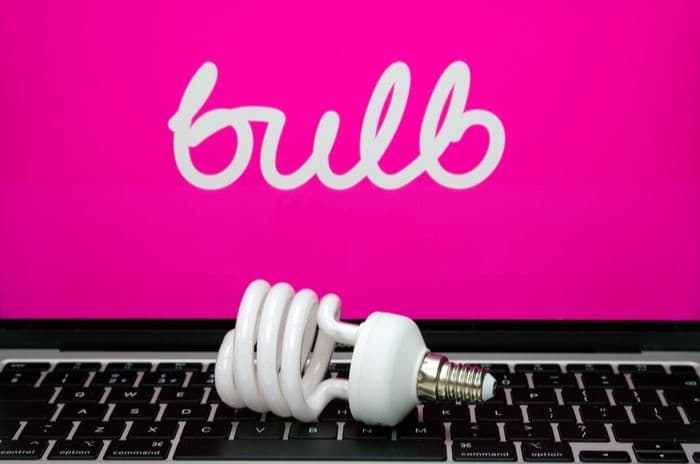 Credit: mundissima/Shutterstock.com
Bulb customers: need to know
The UK Government has approved the deal for Octopus Energy to take over Bulb's 1.5 million customers and 650 employees.
Once the deal has received final approval from the Business, Energy & Industrial Strategy (BEIS) Secretary of State, currently Grant Shapps MP, the sale will be implemented using the Energy Transfer Scheme (ETS). The ETS is designed to protect consumers during any transfer process and is expected to begin towards the middle of November.
Bulb customers are being assured that there will be no changes to their supply arrangements and their credit balances are protected. Customers don't need to do anything, as their direct debits and accounts will be automatically transferred.
Octopus Energy are taking on both Bulb customers and employees, and will continue to use the Bulb assets until customers are eventually migrated over to Octopus Energy accounts.
All credit balances are protected and Government support schemes including the Energy Bills Support Scheme and the Warm Home Discount payments will continue as usual, so customers don't need to worry.
The acquisition deal
Exact amounts are yet to be published, but it's suggested Octopus Energy are paying the Government in excess of £100 million for Bulb's customers.
However, part of the deal negotiated by Octopus includes the Government continuing to fund the energy supply of Bulb customers over the winter period. Effectively providing Octopus with around £1 billion of funding in order to complete the acquisition, which they'll have to pay back over a period of up to four years.
During that time and until the funding has been repaid, the Government will also receive a profit share from Bulb, and Octopus Energy won't be able to take profits away.
It's thought the Government have spent around £4 billion so far funding energy supply purchases for the failed energy provider, and so the deal will help to bring both stability to the situation and relieve the cost to the taxpayer.
The acquisition of Bulb increases Octopus Energy's customer base from 3.4 million to just under 5 million, making them the third largest energy supplier behind British Gas and EDF Energy. Octopus grew rapidly at the end of 2021 when they took on 580,000 customers from Avro Energy.
Criticism
The rapid growth of Octopus Energy hasn't gone unnoticed however, with Scottish Power calling on the Government just last week to restart the auction of Bulb on the basis the provider felt it was unfair.
Keith Anderson, chief executive of Scottish Power felt that the agreement for the Government to continue to fund the supply of energy to Bulb customer's after the acquisition by Octopus would be "unfair" because "no other supplier in the UK has access to such government funding and - in the current circumstances we believe other suppliers would be willing to acquire Bulb for a materially smaller level of government support".
Ovo Energy also made a last minute bid for Bulb, which would have taken their customer base to 5.5 million, despite revealing concerns of their own viability in the summer of 2022, which seemed only to have been mitigated by the Government's energy support package.