Streaming giant confirms prices of all three subscription tiers will increase over the next month for all customers.
The Basic and Standard plans will both rise by £1 per month to £6.99 and £10.99 respectively.
Meanwhile, the Premium plan that allows viewing on up to four screens at once will rise by £2 per month to £15.99.
These prices are immediate for new customers, with existing customers seeing them implemented during their next billing cycle.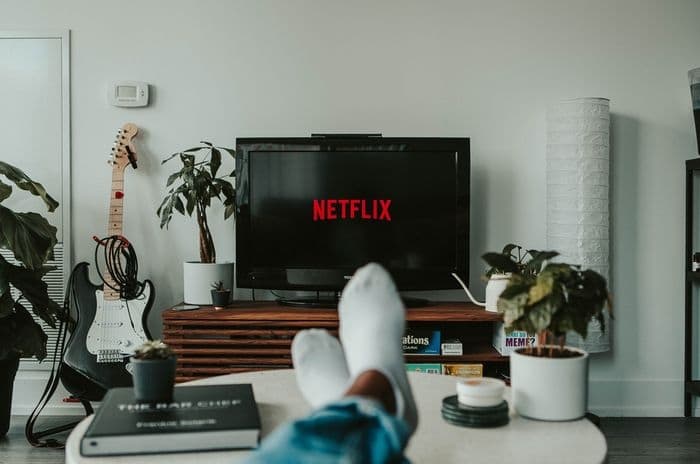 Credit: Shutterstock.com
New prices
Netflix has announced price increases for their three subscription plans in the UK.
Effective immediately for new customers, the prices have increased by the following amounts per month:
Basic has increased by £1 to £6.99 per month
Standard has increased by £1 to £10.99 per month
Premium has increased by £2 to £15.99 per month
While anyone signing up today will pay these new prices, they will come into force gradually over the next 30 days for existing customers depending on when their billing cycle begins.
As Netflix is contract-free, customers can exit their contract at any time if they are not happy about the increases and will lose access to their service when their subscription runs out.
We've got more information about Netflix and what to expect from the streaming service in our full guide to Netflix.
Investment
The streaming giant has justified the raft of increases by saying the extra money will allow them to continue investing in UK productions and to offer a wide variety of shows and films on their service.
Netflix previously increased the prices of some subscriptions in 2017, 2019 and 2021, although this is the first increase for the Basic tariff since the service was launched in the UK.
Subscribers on Standard plans have seen prices rise by 37% since 2019 while customers on Premium plans have seen increases of 60% over the same period.
Customers on Basic can view one screen at a time in SD, with Standard customers able to watch up to two screens in HD. Finally, those on the Premium tier can watch up to four screens at a time in UHD.
Streaming services
Netflix remains the most popular streaming service in the UK. According to Ofcom's Media Nations report, 15 million households subscribed to the service in 2020.
Yet it has seen increasing competition in recent years, not only from Amazon Prime Video and Now, but also from Disney+ which launched in March 2020 and quickly became the third most popular streaming service in the UK.
The growth of other streaming services has meant lots of third-party content disappearing from Netflix, although they have invested heavily in their own original content and developed many popular shows over the last few years.
However, this diversification means that customers are subscribing to multiple services to get the content they want, adding up to extra costs every month and leading to frustration when content is unavailable on the services they sign up to.
For example, there has been a backlash this month when the new series of Outlander was acquired by StarzPlay, meaning customers need to purchase a different subscription to watch the sixth season after five series on Amazon Prime Video.
While traditional pay TV packages from the likes of Sky TV and Virgin Media have struggled to compete with the entertainment plans customers can build for themselves through streaming services, price increases are making this untenable.
To take Netflix Standard alongside Amazon Prime Video and Disney+ will now cost a household almost £27 a month, prices that might now be beyond many customers.