CityFibre continues gigabit broadband expansion into Wokingham and Ipswich.
CityFibre has announced a further £15 million investment in rolling out full fibre broadband across homes in Wokingham.
The announced expansion joins part of an existing investment of £58 million to expand CityFibre's network across Reading and existing parts of Wokingham.
CityFibre has so far passed over one million homes, with £4 billion investment plans to reach a third of the UK by 2025. Predominately, CityFibre is a wholesale network, currently resold by major players TalkTalk and Vodafone.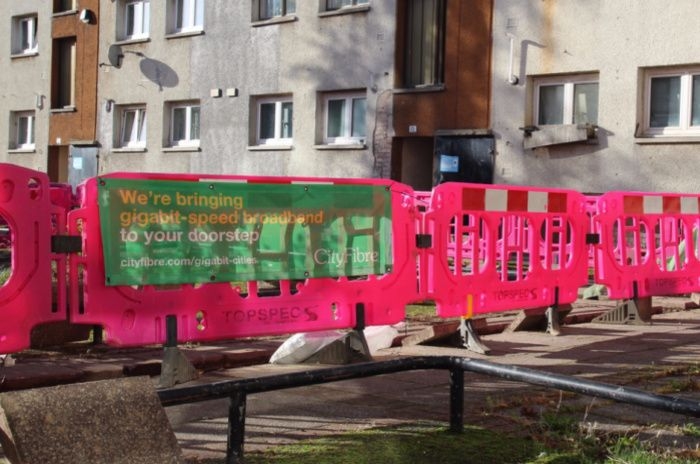 Credit: Serge Cornu/Shutterstock.com
CityFibre Wokingham full fibre expansion
Currently Wokingham has over 79% coverage of gigabit broadband, according to ThinkBroadband, with the majority provided by Virgin Media's network at 60%.
CityFibre's additional £15 million investment in the area should ideally help to reach the 99% Government target for gigabit broadband across the UK by 2030.
At present CityFibre has some coverage in areas of Bracknell and Reading, and Wokingham is yet unreached.
CityFibre's network supports gigabit broadband connections on full fibre cables, which means customers will be able to sign up to 1Gb deals from resellers including TalkTalk and Vodafone.
CityFibre say the rollout will begin in Norreys, and customers will be able to sign up on a neighbourhood by neighbourhood basis as soon as the connection is live.
Ipswitch CityFibre connected
On the same day as the Wokingham investment announcement, CityFibre also turned on gigabit broadband connections throughout areas of Ipswich.
Gainsborough, Priory Heath, Holywells and Alexandra areas of Ipswitch are now ready for service and customers will be able to access packages from TalkTalk, Vodafone, Giganet, Zen Internet, Air Broadband, Zybre, Yayzi, No One, IDNET, A&A, Octaplus and LINK.
CityFibre are also planning to progress the rollout into St Johns and Bixley in Ipswitch, with a town-wide target to pass all homes by 2024.
CityFibre rollout targets
The £15 million investment to bring CityFibre gigabit broadband to Wokingham is part of a larger product involving a £58 million investment in the Reading and Wokingham areas.
Yet, CityFibre has much larger plans, aiming to reach over 8 million homes by 2025. The company has £4 billion of investment to cover a third of the UK.
The Government itself is pushing for gigabit broadband explanation, with public targets of 99% coverage by 2030.
Virgin Media has recently secured £45 billion to expand their network to a further 7 million premises, bringing their reach to 23 million properties by the end of 2026. And Openreach have set a target of 25 million properties in the same time frame.
Gigabit broadband competition
Point Topic have recently forecast overbuild of gigabit broadband in the coming several years by the sheer number of independent networks installing fibre.
However, despite this, this still predict as many as 17.6% homes will only be able to choose from one gigabit broadband network by 2030. Yet, take that as a pinch of salt because it's likely, as Openreach do now, gigabit networks will resell broadband packages increasing choice and price competition for customers.
Point Topic forecast that by the start of 2026, at least 50% of homes will have the choice of two gigabit networks, and any of their resellers.
In 2029, the graph shows just 2 or 3% without access to gigabit broadband at all.
These forecasts should be encouraging for the Government who so far seem to be sticking to their target of 99% gigabit coverage by 2030.