Roaming within the European Union (EU) will be charged at £2 per day while roaming outside the EU will cost £5 per day.
Charges don't apply to the Republic of Ireland where roaming will continue to be inclusive.
These changes by Three follow similar moves by EE and Vodafone to reintroduce roaming charges from 2022.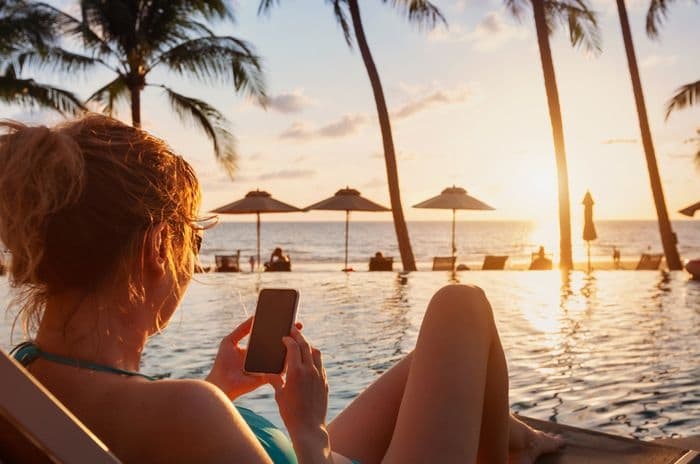 Roaming charges
Three confirmed that roaming charges will be introduced on their pay monthly contracts from 23 May 2022.
This will affect customers who sign up to Three from 1 October 2021 onwards or those who upgrade their contracts after this date.
There are two new charges customers should be aware of:
£2 charge for roaming in countries within the EU
£5 charge for roaming in countries outside the EU
These costs are similar to those announced by EE and Vodafone when they confirmed their roaming changes a few months ago.
However, unlike their competitors, Three don't seem to be offering multi-day or 30-day passes so their customers could pay more over the course of a holiday if they want to be connected every day.
Commercially unviable
Three say it has become commercially unviable to continue with their popular roaming benefits thanks to various factors.
They specifically cite variations to the underlying cost of roaming that mean they have no visibility over what it will actually cost them to provide services for customers to use their phone abroad.
The company also says that only customers who roam in the EU and across the rest of the world will pay in the future rather than the costs being shared between all customers including those who choose to stay in the UK.
However, that reasoning doesn't disguise the simple economic reason Three is making this change now - they don't want to risk losing out financially by keeping roaming as an inclusive part of their packages.
They state they are investing billions in improving their infrastructure and implementing a separate roaming fee will allow them to continue to do this.
Costs of travelling
Three's move is not entirely surprising. Since they, along with the other major mobile networks, confirmed they had no plans to charge for EU roaming in December 2020, both EE and Vodafone have introduced charges.
For Three's part, they tweaked their fair use policy in July 2021, bringing their European roaming limit down to 12GB in line with their global roaming limit.
To make that change in July then to confirm a few months later that they're introducing full roaming charges suggests they have followed the lead of EE and Vodafone, judging that there was little benefit in being an outlier while the costs were potentially high.
So, currently, O2 is the only outlier offering free roaming within the EU from 2022 onwards, albeit with a data cap of 25GB. However, given the announcements by Three, EE and Vodafone, we wouldn't be surprised if this policy is swiftly amended.
There is a grain of logic to Three's statement that customers who don't use roaming shouldn't have to subsidise those who do and networks were compelled to introduce free roaming in the EU rather than choosing to do it.
Using your phone while abroad is reverting to being an extra cost on the price of travelling rather than something already included in our phone plans.
Unfortunately, announcements like these are always accompanied by promises of network investment rather than lower prices that might actually get customers on board with the changes.