It means customers will need to make highly monthly repayments depending on how big their balance is.
The changes apply to most Barclaycard customers including those with Platinum and Cashback cards.
Barclaycard say the changes are necessary to help customers repay their credit card debts more quickly and reduce the interest they pay.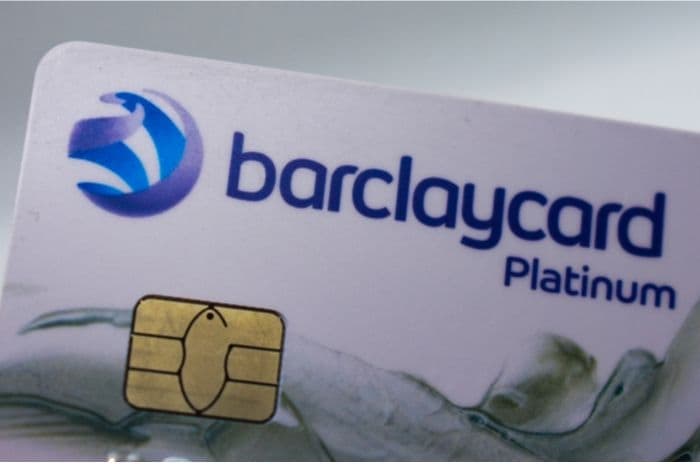 Credit: David Cardinez/Shutterstock.com
What's changing?
From Monday 25 January 2021, Barclaycard customers will need to make monthly repayments depending on their account balance.
They will need to make a minimum repayment based on which the highest amount would be of the following:
2% to 5% of their current balance (exact percentage depends on individual customer)
1% to 3% of their current balance plus interest (again, exact percentage depends on the customer)
£5, or the total outstanding balance if less than £5
Barclaycard customers were contacted in November 2020 when the new rules were first announced, and the exact percentages applicable to their account would have been made clear then.
In the past, customers were expected to make minimum monthly payments based on lower percentages. So, many customers paid the highest figure of: 2.25% of their balance, 1% of their balance plus interest, or £5.
The new terms and conditions apply to customers with Platinum, Forward, Cashback, Initial, Freedom, Rewards and Hilton Honors credit cards. Customers with Premier, Infinite or Woolwich cards are not affected.
Reducing credit card debt
The reasoning behind Barclaycard's decision to charge higher monthly minimum payments is to help customers pay off their outstanding credit card debts and reduce the amount of overall interest they pay on their borrowing.
If this sounds counter-intuitive for a company earning money from those outstanding debts and interest repayments, that's because they are responding to rules set elsewhere.
In 2018, Financial Conduct Authority (FCA) proposals on persistent credit card debt finally came into force. These rules meant card providers had to provide more support to customers in persistent credit card debt.
The definition of persistent debt used by the FCA to set these rules looks at whether a customer has paid more in fees and charges over an 18-month period than they have paid towards their actual debt.
After 18 months, card providers must contact a customer to encourage them to change to a faster repayment schedule then, if a customer hasn't taken such action after 27 months, they will be sent another reminder.
36 months is the pinch point for persistent debt, where credit card companies must work with the customer to help them repay their outstanding balance within a reasonable period of time.
In February 2020, the FCA wrote to companies ahead of the 36-month rule kicking in to remind them to treat customers fairly when dealing with persistent issues.
However, there was speculation a few months later that the blanket suspension of 32,000 credit cards by Virgin Money was connected to the persistent debt rules.
Options for Barclaycard customers
Lowering overall credit card debt is a good thing for customers, and Barclaycard's statement that customers will pay less over the long term is accurate.
However, the changes may cause additional financial strain on households already struggling with the impact of the coronavirus pandemic.
If Barclaycard customers feel their new minimum repayments are too high for them to deal with at the moment, they can contact the company to explain their circumstances.
It's also worth considering a balance transfer deal for a little breathing room over an outstanding credit card debt or visit our guide on how to get help with debt.