There are now three categories of drone: low-risk, medium-risk and high-risk.
Most hobbyist drones will fall into the low-risk category, but there are sub-categories about weight which govern how these drones can be used.
From 31 December 2020, rules have harmonised across the UK, EU, Norway and Iceland to ensure drone users have clarity across different nations.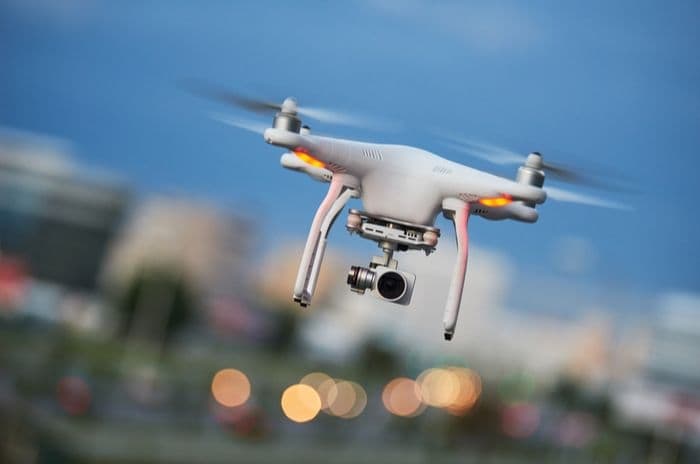 New rules
Three categories of drone now exist that cover the different overall risk categories of drone usage, bringing the UK into line with European Union member states, along with Norway and Iceland:
Low-risk (also known as open category): drones in this group will not require authorisation from the national aviation authority, but are subject to limitations.
Medium-risk (or specific-category): these drones will need authorisation and will be granted permission based on a risk assessment.
High-risk (or certified-category): drones will need to follow aviation rules.
Most drone users in the UK will find themselves in the low-risk or open category, where the primary regulation is that drones must have the CE mark to prove they meet stringent health, safety and environmental standards.
Within the open category, there are additional rules:
A1 - drones weighing less than 250g can be flown over people
A2 - drones weighing more than 250g but less than 2kg can only be flown at least 50m away from people
A3 - drones weighing more than 2kg must be flown well away from people
These sub-categories are the ones most likely to affect hobbyist drone users.
Updated guidance
Drone usage and regulation is evolving as the technology evolves and drones become more than simply a niche hobby.
Back in 2019, measures to prevent drones disrupting air traffic were brought in following illegal drone activity at Gatwick Airport in December 2018.
This extended the exclusion zone around airports and runways, as well as bringing in rules about drone registration.
So, anyone operating a drone of more than 250g within 150m of people must register their drone with the UK Civil Aviation Authority (CAA). This also involves obtaining a flyer ID and passing a theory test.
Learn more about where you can fly a drone.
Increased use
A key change within the regulations is that there is no longer a distinction between hobbyist drones and commercial drones, meaning the focus is on clear rules for all users rather than separating out drones by recreational or commercial usage.
When Ofcom released additional 5G spectrum back in November 2018, it was suggested the technology would bolster the use of commercial drones, and we have certainly seen some innovative trials of drone tech in recent months.
For example, Royal Mail became the first nationwide parcel carrier to deliver via an unmanned aerial vehicle in December 2020. This took a parcel from the mainland to a remote lighthouse on the Isle of Mull.
While these innovations are very much in their infancy, there is a clear move towards more drones in our skies, and it's important for regulators to be proactive instead of playing catch-up as they did following the Gatwick incident.
Harmonising rules in the UK to match those in European Union countries, Norway and Iceland will make it easier for hobbyists to understand the rules as they travel with their drone. It could also give businesses the clarity they need to invest in drones for commercial use in the years to come.