It also found 82% of EE broadband customers are satisfied with the service they receive compared to the industry average of 80%.
TalkTalk, Virgin Media and Vodafone all registered some concerning statistics, with the latter having more customers with a reason to complain than any other provider.
On the mobile side of things, Tesco Mobile and giffgaff were most likely to be recommended while Three and Virgin Mobile were the least likely.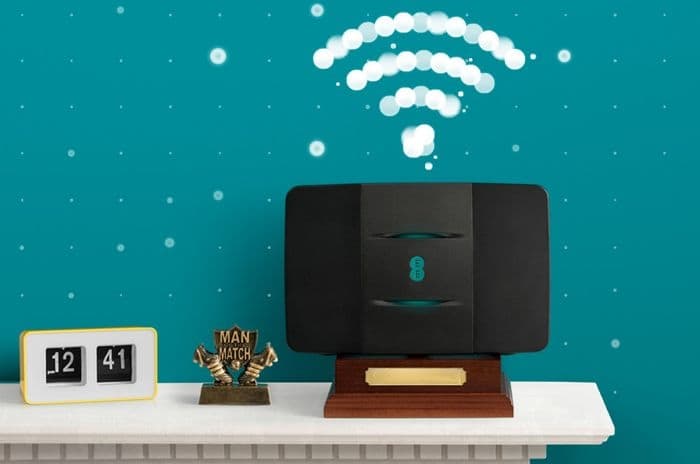 EE satisfaction
EE broadband came out on top for customer satisfaction in this annual Comparing Service Quality report from regulator Ofcom.
As well as being the only provider customers were more likely to recommend than others, they also recorded the lowest number of complaints during 2020.
In addition, 82% of customers were satisfied with the overall service offered, slightly higher than the industry average of 80%.
Figures weren't universally great for EE, however, with 30% of their customers having a reason to complain (4% more than the average) and only 47% satisfied with the overall complaint handling of the company (5% less than the average).
Read our in-depth review of EE broadband here.
Poor performers
Ofcom's report covered the 2020 coronavirus restrictions, and they say 17% of broadband customers responded that they were more willing to complain about their service because of the pandemic while 6% were less likely.
The Covid-19 outbreak certainly had an impact on the call centre capacity of broadband providers, and there was an increase of 1 minute 59 seconds on the average time a customer spent waiting for their call to be answered - this was 4 minutes 9 seconds in 2020.
Virgin Media were the poorest by far on this metric, with their average of 7 minutes 40 seconds markedly pushing up the average across the board.
They also had some poor figures elsewhere in the report. 29% of their customers had a reason to complain in 2020 while only 48% were satisfied with their complaints handling.
Vodafone were the worst ISP for complaint levels (103 per 100,000 customers) and 32% of their customers had a reason to complain during 2020, whether they did so or not.
TalkTalk customers were the least satisfied with the speed of service received. Only 71% of their customers were satisfied compared to the sector average of 79%.
Last year's customer satisfaction champion Plusnet were 1% above the industry average for overall satisfaction this year too, although only 30% of complaints were completely resolved on first contact, a low within the sector.
Learn more in our guide to broadband customer service.
Mobile customer service
Ofcom also looked at mobile customer service within the report, finding that Tesco Mobile and giffgaff were the providers most likely to be recommended to friends.
The average overall satisfaction level for mobile customers was 90%, with EE mobile customers the most satisfied (92%) and Three customers registering the lowest levels of satisfaction (86%).
Yet giffgafff had far more customers satisfied with their value for money than their rivals. 95% of their customers were satisfied compared to the industry average of 83%.
As giffgaff aren't yet included in Ofcom's complaint figures, we can't see how they perform on that measure, but Tesco Mobile had the lowest level of complaints for mobile providers with just 3 per 100,000 customers.
Vodafone again recorded some poor satisfaction ratings for mobile too, registering the lowest satisfaction figure for overall value (77%) and the highest number of customers with a reason to complain (16%).
Virgin Mobile's call waiting figures were the worst averaging 6 minutes 44 seconds, far above the average of 2 minutes 7 seconds. They also had the fewest number of complaints completely recorded on first contact with 36%.
Virgin's merger with O2 has been provisionally cleared by the Competition and Markets Authority (CMA), so we can expect that to go ahead later this year.
See how the networks perform in our mobile customer service guide..