They have a full fibre waiting list available on their website for the FTTP plan set to be launched officially in October 2021.
The service will be on 1-month rolling terms, but no speed or pricing has yet been announced.
In related news, Giganet have confirmed they are launching a 1-month rolling contract option to their customers on the CityFibre network.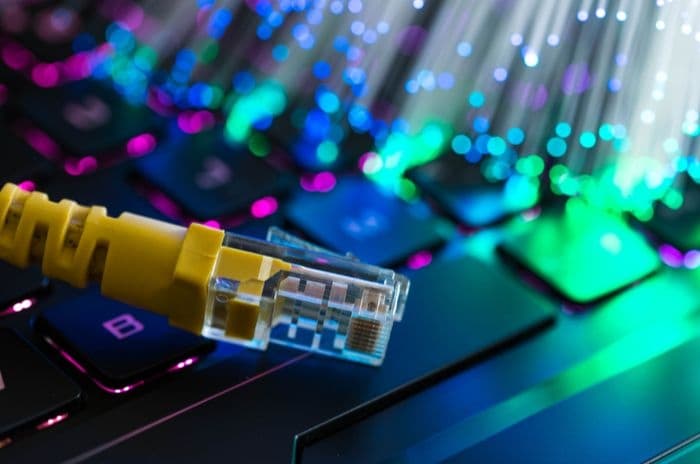 Credit: Benedek Alpar/Shutterstock.com
Cuckoo FTTP
Details on the new package from Cuckoo are scarce, although we do know that the package will be a full fibre one and will be on a 1-month contract.
Cuckoo confirmed they would only be launching one FTTP package in line with their ethos of simplicity, so we would expect that to be the fastest option available (i.e. 1GB services) but that may not be the case.
Customers will likely be expected to pay higher set-up fees than they would usually face with other FTTP providers due to the rolling contract terms.
This would be in line with the superfast fibre to the cabinet (FTTC) service they offer which has a £60 upfront fee.
It's also unclear which underlying broadband network they will be using to deliver their FTTP package, with their superfast deal currently offered via the Openreach network.
Any customers interested in joining the waiting list can do so via Cuckoo's website.
Who are Cuckoo?
Cuckoo are one of a handful of providers offering home broadband without a contract, but they have so far been focused on the superfast broadband market.
Unusually, they only offer one broadband package at the moment - their 67Mb package at £29.99 per month - and this is only available on a rolling contract.
As our live broadband comparison tables demonstrate, this is not the cheapest superfast deal available, but Cuckoo are keen to point out their model is simple and ensures all customers are on their best price.
So far, that seems to be working well with customers. They currently have an Excellent score on Trustpilot with a 4.5 rating from over 660 reviews.
Rolling full fibre
On a similar note, full fibre specialist Giganet have announced they are introducing 1-month contract terms for some of their customers.
The caveat here is that these terms will only apply to customers in areas where they are building their own networks or those where the network infrastructure is provided by CityFibre rather than Openreach.
Giganet recently confirmed an expansion of their partnership with CityFibre, with another 22 towns and cities added to their rollout plans.
There has been a growing trend for FTTP providers to offer 1-month rolling deals rather than fixed term deals. Indeed, Hyperoptic have been doing so since 2015.
The rationale is often that, once customers experience the top speeds of FTTP broadband, they won't go back to providers offering slower packages.
This is a good argument, but it does disregard the fact that multiple providers are signing up to use the FTTP infrastructure offered by CityFibre, Openreach and others.
There are even rumours that, following the successful merger with O2, Virgin Media could consider leasing their network to other providers.
Whether that happens or not, it's clear customers in some areas are going to benefit from increased 1Gb competition in the years ahead - although many will still miss out on such deals for some time.
Find out more about 1Gb broadband and who offers it.