One in 10 of all BNPL shoppers reported contact from a debt collector, with the figure rising to one in eight for those under 34.
Citizens Advice estimates £39 million has been charged in late fees in the BNPL sector over the last year.
They also warn that many online checkouts are not effectively telling customers they're taking out a credit agreement at the point of purchase.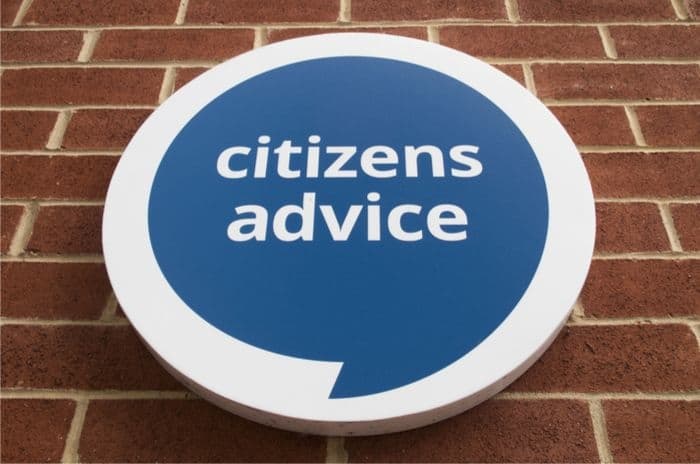 Credit: Barry Barnes/Shutterstock.com
Debt collectors
Citizens Advice commissioned research to find out if BNPL customers had been pursued by debt collectors by letter, text or phone call in the previous 12 months.
Almost 10% of all respondents said they had been chased, while the figure for shoppers aged 18 to 34 was 12%.
Of those who had been referred to a debt collector by their BNPL lender, 96% experienced negative consequences such as losing sleep, avoiding answering the door or borrowing money from others to repay the debt.
Overall, Citizens Advice estimate that BNPL customers have paid around £39 million in late fees over a 12-month period based on the fees incurred by those who took part in the survey.
They also contacted the six BNPL firms covered in their research to ask whether they routinely referred customers to debt collection agencies.
Clearbuy, Klarna, Laybuy and Openpay confirmed they do as a last resort while Splitit say they don't refer customers and PayPal refused to comment.
Find out what to do if you're chased by debt collectors.
Small print
As part of their research, Citizens Advice conducted mystery shopping online at 100 leading retails and found 38 of them offered BNPL. 22 of these offered multiple BNPL options.
Among the retailers offering BNPL to customers at checkout, only 11% warned customers clearly they were taking out a credit agreement while 89% put the information in the small print or terms and conditions.
Citizens Advice argue that shoppers should not have to dig into the small print at time of purchase to understand they're taking out a credit agreement and may be pursued by debt collection agents if they fall behind on their payments.
We've got a full guide on where to get help with debt if you're struggling to make repayments.
BNPL
Buy Now Pay Later credit has been criticised for making access to credit too easy, with the use of BNPL products tripling over the course of 2020.
Back in February 2021, it was recommended by the Woolard Review that urgent action should be taken to regulate the industry, but the Financial Conduct Authority (FCA) hasn't brought anything forward yet.
It was suggested it would be part of their work for 2021/22 but we're halfway through the financial year and there hasn't been an update.
The review was particularly concerned about the lack of affordability checks on potential customers thanks to there being no legal requirement for BNPL firms to undertake those before granting credit to shoppers.
It means customers who may have high levels of debt elsewhere could be racking up more via BNPL products, especially those using multiple BNPL lenders.
Plus, the review's research found that some customers don't view BNPL as a credit service and connect it more to payment technologies due to the way it's presented on online checkouts.
There have been other controversies too, with Klarna being robustly criticised in December 2020 for implying borrowing using their services could boost a customer's mood in the wake of the Covid-19 crisis.
Customers struggling with problem debt can gain respite from enforcement through the Government's Breathing Space scheme introduced in May 2021.