Ofgem has expressed concern about the number of complaints about Scottish Power being passed to consumer bodies.
In addition, the speed of complaints resolution and an inability to prevent complaints on similar themes has been highlighted by the regulator.
Although the most recent figures show Scottish Power has reduced their quarterly complaint figures, Ofgem believe an investigation is necessary.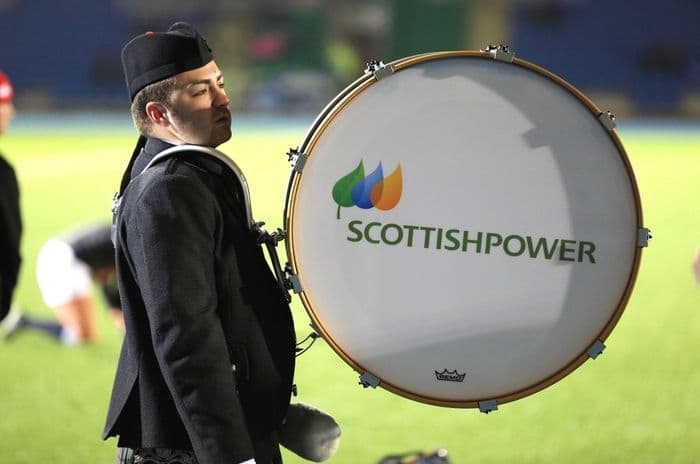 Credit: Mick Atkins/Shutterstock.com
Complaints procedures
This new compliance case revolves around Scottish Power's complaints procedures and, specifically, the way they handle and resolve critical issues, how they diagnose root problems and what impact this has on the overall customer experience.
There are also issues with slow resolution times which exacerbates customer dissatisfaction with the process and contravenes regulations.
So, Ofgem has been working with the supplier and has requested they set and reach clear improvement targets on their customer service. Part of this includes detailed reporting on significantly reducing both complaints resolution times and the number of referrals to consumer bodies.
Ofgem admit they are disappointed with the lack of progress made, although they say they are confident their intervention has resulted in Scottish Power focusing on the issues.
If the supplier fails to improve, Ofgem has confirmed they will consider enforcement action.
Track record
This isn't the first time Scottish Power has been in the spotlight for failing to deliver effective service to customers.
Back in March 2015, they served a 12-day proactive sales ban after failing to reach targets set by Ofgem following a prior investigation into their customer service.
They improved on two of the measures as directed but failed to clear a backlog on rulings made by the Ombudsman - although they only just missed the target.
A year later, in April 2016, they were issued with an £18m fine by Ofgem after an 18-month investigation concluded there were serious customer service failings surrounding billing issues, trouble with communications and poor complaints handling.
Blame was placed on a new computer system which was badly implemented, yet that doesn't account for these more recent difficulties.
In our full guide to Scottish Power, we look closely at not only their customer service record but also their tariffs and the extras they offer to customers.
Complaints reducing
Ofgem's decision to open a compliance investigation now comes when Scottish Power's quarterly performance on complaints seems to be on a downward path.
The most recent figures for Q4 2019 show they received 1,793 complaints per 100,000 customers. While this is hardly the lowest of major and medium suppliers (Avro received only 160 per 100,000 customers in the same quarter), it isn't the highest figure either. That dubious accolade belongs to EDF with 2,341.
As with all energy suppliers, Scottish Power's quarterly complaints figures have fluctuated over the years, though their most recent peak of 3,581 came back in Q1 2018. Since then, they have been consistently improving.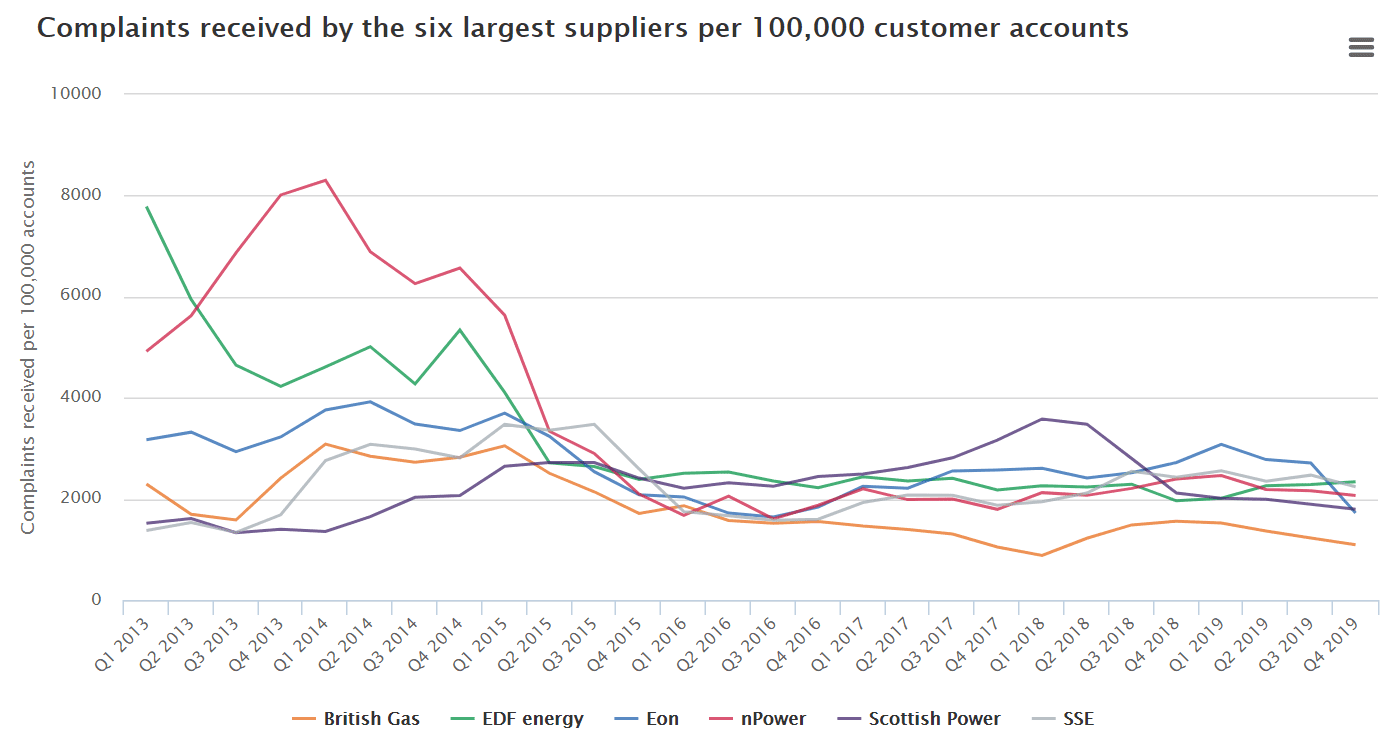 Complaints per 100,000 customers for the Big Six energy providers in the UK. Source: Ofgem.
Even so, there has been plenty of anecdotal evidence covered in the national press about specific complaints which demonstrate the seriousness of what's going wrong for certain customers and, on more than one occasion, people who were never customers at all.
The Guardian reported on these cases earlier this month and Scottish Power blamed the national database which had incorrectly matched properties with meter numbers.
It's likely a combination of internal data coupled with headline-grabbing cases like these have prompted Ofgem to take action.