Ofgem say the cap may be adjusted to deal with the expected rise in customer debt as a result of the coronavirus crisis.
This would be an extra calculation on top of the existing method for calculating the price cap which is based on wholesale energy costs among other elements.
Ofgem have asked for feedback on their proposals from energy companies and other stakeholders before finalising them.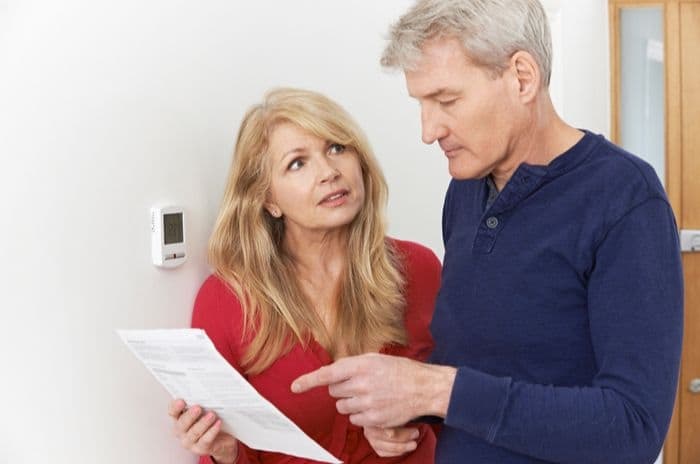 Credit: SpeedKingz/Shutterstock.com
Higher energy bills
If the proposals are accepted and Ofgem adjusts the cap, it will likely result in higher bills for the 11 million customers on default tariffs from April 2021.
This is linked to the possibility that more energy customers will be unable to pay their bills due to coronavirus.
In effect, customers who manage to pay their bills have to cover the costs of "bad debt" - when other customers are unable to pay.
So, Ofgem is proposing an increase in the default price cap when it is next calculated to allow energy suppliers to set their standard tariffs higher to cover their costs.
As the financial fallout of the coronavirus crisis is still unclear, Ofgem say they would monitor the situation and see whether there's simply a spike in bad debt or whether it's more of a long-term issue.
Reaction to coronavirus
Energy companies wanted Ofgem to consider the impact of bad debt ahead of setting the price cap set to come into force in October 2020.
Ofgem released an open letter to suppliers in June ruling this out, explaining the October 2020 cap would reflect the lower wholesale costs of energy.
The cap level was confirmed last month as £1,042 per year, a fall of £84 compared to the April 2020 cap.
That's the lowest level the cap has been since its introduction in January 2019, and it's the third consecutive fall in the tariff.
Yet Ofgem have now signalled these falling bills are set to end as they use data from between April and September 2020 to determine how bad debt is going to affect energy suppliers.
With the furlough scheme coming to an end in October, the reality of job cuts and redundancies could impact the ability of people to pay their bills, so Ofgem warn we might not know the true scale of bad debt for some time.
Avoiding the cap
An estimated 11 million households are on default tariffs (also known as standard variable tariffs), which are often the most expensive tariffs energy suppliers offer.
Switching to a fixed energy deal of a year or more will allow customers to lock in their bills for the length of the term - this could leave them paying much less if bad debt forces the default cap to rise.
It's worth noting that energy suppliers don't have to set their standard tariffs at the cap level but, in practice, many do. In fact, large energy suppliers have been accused of using the cap as a target rather than a limit in a public spat with challenger Bulb last year.
So, moving to a fixed energy deal is the best way to lock in prices and for customers to make sure they know what their bills will be for the next 12 or 24 months.
Unsure how to switch energy supplier? We've got a step-by-step guide to help.