The two tariffs will fall by £17, bringing the default tariff cap to £1,162 and the pre-payment meter cap to £1,200 per year.
Ofgem say this reduction will benefit 15 million households in total, with 11 million protected by the default cap and the rest protected by the pre-payment cap.
The alterations are due to a fall in wholesale prices in energy, although other costs have risen in the meantime.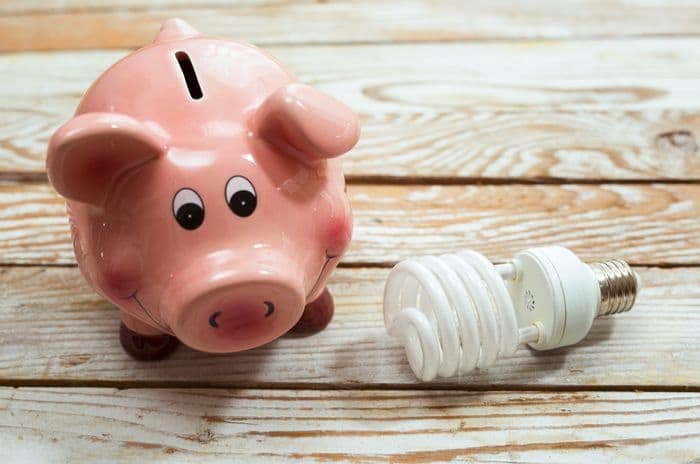 Capping energy costs
From 1 April, the default tariff cap will be reduced from £1,179 to £1,162. The pre-payment meter cap will be reduced from £1,217 to £1,200.
While the headline figures for the price cap reductions are £1,162 and £1,200 respectively, it's important to remember these probably aren't the total costs a customer will pay per year.
The caps regulate how much energy suppliers can charge for each unit of energy they supply, and the figures advertised by Ofgem are based on average energy usage of 12,000kWh of gas and 3,100kWh of electricity.
Broken down to the unit level, this means a typical default tariff customer paying by direct debit will pay 4p per kWh for gas and 18p per kWh for electricity. For pre-payment customers, the figures are 18p and 3p respectively.
Second fall in cap
This latest reduction in the two price caps is the second consecutive fall, although this reduction is much smaller than the previous one which came into force in October 2019.
However, it does mean that default tariff customers have seen the annual cap reduce by £92 in a year while pre-payment meter customers have seen the cap drop by £42 in the same period.
Yet the savings for households have been offset by increases to other costs surrounding energy such as operating and smart meter costs, network charges and environmental schemes.
Ofgem admit these costs have increased by £22 over the last six months, and these elements were considered when the new cap was calculated.
A recurring criticism of the costs of energy is that regulations are overburdening suppliers, and this could be viewed as yet another indicator of this. Conversely, others say the measures are necessary to improve energy efficiency and address climate change.
Default tariffs
The default tariff cap was first introduced in January 2019 as a way to cap the total costs of energy for customers on expensive default tariffs.
It was revised upwards to £1,254 in April 2019 and we've since seen two falls in the cap to put it at the current level of £1,162.
Default tariffs, also know as standard tariffs or STVs, are often the most expensive option for customers and switching to cheaper fixed energy deals is recommended to get the best prices for energy.
Despite encouragement, however, the number of households on default tariffs remains stubbornly around 11 million, approximately 53% of the market. This was highlighted in Ofgem's annual report back in October 2019.
That report also pointed out that 49% of customers had never switched supplier or had only switched once, a reduction from 61% on the previous year's report.
Even so, the number of customers switching their electricity supplier in 2019 was the highest ever, with 6.4 million customers switching throughout the year.
It isn't clear whether the default tariff cap is hindering or helping customers make more informed choices by switching supplier, but it's clear that capping the price of an energy unit is potentially reducing bills for millions of customers on default energy tariffs.