Sainsbury's have been offering energy services in partnership with British Gas since 2011, operating as a white label supplier.
As of 5th February, they are closed to new customers and all current Sainsbury's Energy customers will be transferred to British Gas in April.
Current customers don't have to do anything, although exit fees are applicable if they wish to leave before their contract ends.
The closure of Sainsbury's Energy follows the collapse of several small energy suppliers in recent months, including Spark Energy and Extra Energy.
This isn't the first time Sainsbury's have exited a partnership.
In 2016, they ceased to provide mobile services to 150,000 customers following a breakdown in their talks with Vodafone.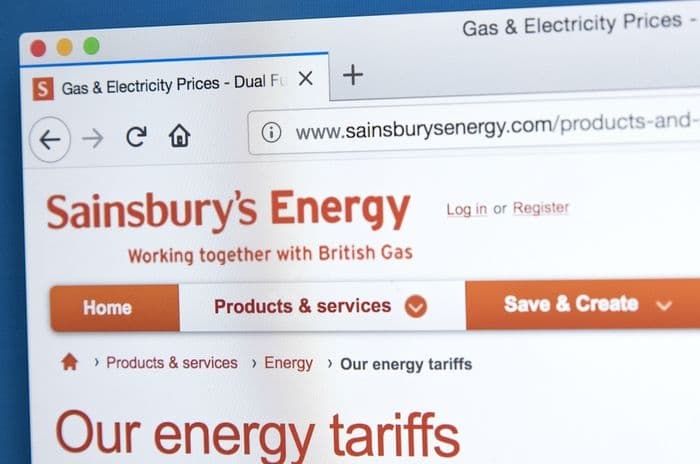 Credit: chrisdorney/Shutterstock.com
What does this mean for customers?
Sainsbury's have stressed that nothing will change for existing customers and that is certainly true on several levels.
For instance, unlike some white label deals, British Gas not only supplied the energy that Sainsbury's sold on to its own customers, it also handled customer service and sales too.
So, customers of Sainsbury's Energy will likely see no difference to supply and service when they are transferred over in April.
They will receive details from British Gas about how to set up their online account, but all account details including account number, tariff details and payment choices will remain the same.
Customers who might not want to transfer to British Gas will find that, as any fixed tariff is the same and there are no alterations to service, they are not permitted to exit their contract without paying exit fees.
This doesn't count if a customer is on a standard tariff or is within the last 49 days of their fixed tariff.
There is also the possibility to switch to another British Gas tariff if there's one that is more appropriate to a household's requirements.
Tariff standardisation
Sainsbury's Energy was launched in 2011 as a partnership between two of the UK's best-known companies.
Its popularity in the early years stemmed from the fact that Sainsbury's tariffs were often more competitive than British Gas's, despite the supply and service essentially being the same.
This altered following a ruling by Ofgem in 2015 that stipulated suppliers have to inform customers of the cheapest tariff they offer, whether it's through a white label service or one of their branded tariffs.
Ofgem hoped this change would lead to increased transparency whilst maintaining a competitive market, but it had the opposite effect.
Sainsbury's standardised their tariffs in line with British Gas in December 2016, meaning that fixed rate customers signing up beyond that date paid at least £200 more per year.
British Gas
British Gas are one of the "big six" suppliers and, as such, have had their fair share of issues over the years.
In 2018, they were forced to pay customers £2.65m in refunds, compensation and redress following some major customer service errors.
That said, the most recent complaints figures for Q3 2018 show that they receive the lowest number of complaints amongst the big six, with 1,486 per 100,000 customers.
This has increased from its low of 883 in Q1 2018 but is still much lower than the worst-performing provider Scottish Power who registered 2,799 in the last quarter.
Most recently, British Gas have been in the news as their owner Centrica announced they were seeking a judicial review into the energy price cap.
They claim that the cap's regulations put the ability of suppliers to operate in danger.
Compare energy prices and switch to a new deal with our free tool.