20% seeking help with payday loan debt have 5+ loans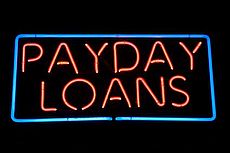 20% of people seeking help with payday loan debt from StepChange have five or more high cost loans, the charity revealed today.
"The widespread harm and misery caused by payday loans continues unabated," Mike O'Connor, the charity's Chief Executive said.
"The industry has failed to address the problems causing untold misery and damage to financially vulnerable consumers across the UK."
The Financial Conduct Authority (FCA) has promised to enact a number of reforms on the high cost credit market when it takes over the regulation of the payday loans market in April, but none that address the problem of borrowers taking out multiple loans.
The widespread harm and misery caused by payday loans continues unabated.
Mike O'Connor,
StepChange Chief Executive
In fact, some of the FCA proposals, like limiting the number of loan roll overs to two, seem likely to result in lenders pushing people to take out more loans.
In other cases, lenders take on new borrowers without realising that they already owe money to another payday lender.
A solution: data sharing
StepChange suggest that lenders should be forced to share data on borrowers in real time and that the information they receive should be an essential part of their lending criteria.
A data sharing system, run by reference agency Callcredit Information Group, is already set to roll out to a number of lenders from April.
Quick Quid, one of the UK's largest lenders, is already signed up and Callcredit say that several of the other major players in the market will also be involved, though the fact that they're not willing to be named suggests they might not be all that committed.
Callcredit does already work with 90% of the short term high cost lenders, providing them with fraud prevention and basic credit check products, though, so it is well placed to bring payday companies on board.
"We believe that it is crucial to build a solution that benefits a broad spectrum of lenders," Callcredit said earlier this year.
However, the problem with an opt in system is that the most worrisome lenders are also the least likely to get on board.
In addition, without a clear system governing how lenders should use such affordability data it seems likely that some payday lenders will still choose to give loans to people with high cost debts elsewhere, if they think that their loan is more likely to be repaid first.
Most of the 66,557 people who went to StepChange for help repaying payday loan debt last year owed money elsewhere.
Multiple debts
StepChange clients are, by definition, struggling with debts and therefore far more likely than the average payday loan user to have multiple debts.
But it is still striking just how many of those with payday loan debt also owed money elsewhere.
Most of these debts would show up on any standard credit check.
Of those coming to StepChange with payday loan debt:
62% also had overdraft debt
60% also had credit card debts
45% also had personal loan debt
39% also had catalogue debt
18% also had home credit debts
The question of multiple debts is also an interesting one when we think about the alternatives consumers have to taking out a high cost short term loan.
Qualitative research into the sector has long shown that some consumers take on payday loan debt out of a fear that they will run up unknown costs and open a tempting line of credit through borrowing through an overdraft or credit card.
More recently researchers have found that around two thirds of borrowers take out a payday loan despite access to a number of alternatives from the mainstream banks.
20% of payday users in a recent study said they had access to an overdraft and 18% had access to a credit card they could have used for borrowing. 8% had access to both.
Today's research shows that concerns about cost or simply the attractiveness of payday loans aren't the only factors drawing people towards the high cost credit market. Over indebtedness is likely to play a part too.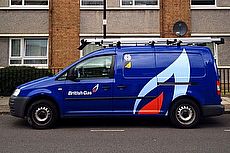 21 November 2017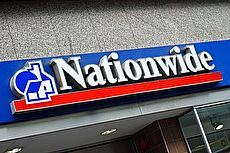 16 November 2017
13 November 2017
Follow us or subscribe for FREE updates and special offers