Who owns the digital content we buy?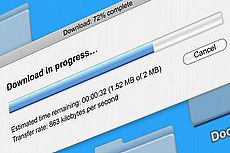 WHEN troubled e-reader company Nook ceased offering digital content, UK users were told that they'd lose some of the books that they'd already paid for.
To many, this seems inherently unfair. We expect to be able to keep what we've bought, regardless of what happens to the company that sold it to us.
Nevertheless, it's becoming increasingly clear that we have little claim to ownership when we make digital purchases. This applies not only to books, but to music, films, and TV programmes.
Given that according to the Entertainment Retailer's Association we spent more than £3.5 billion on digital content in 2015, it seems only fair to ask - what exactly are we paying for?
Read on to find out how music sales are affected, click here to find out who owns all those e-books you've bought, and here to see how the pay TV companies deal with buy-to-keep films.
Music
Despite a trend toward streaming, downloading music is still incredibly popular.
The British Phonograph Industry say that in 2015 just under 26 million albums and some 133 million singles were downloaded.
The main players - such as iTunes, Napster, Amazon and Spotify - tend to follow the same rules when it comes to stipulating what we can do with the songs that we download.
In a nutshell, what we're paying for is a licence to use the content - often in a fairly limited way.
For example, the terms provided by iTunes state that users purchase a "license for digital content for end user only".
Apple's licence does give some semblance of ownership - allowing us to burn the tracks we buy onto a CD - a maximum of seven times - and it also gives us scope to move them to up to five devices or accounts in the user's name.
This is actually more generous than the current legislation governing bought CDs, DVDs and the like.
With the exception of a short period between October 2014 and July 2015 it's always been illegal to copy music from one format to another for personal use, but in the past the music industry usually turned a blind eye to individuals making back up copies.
The difference, of course, is that with digital music, it's easier for the providers to impose the terms of the license under which we think we're buying an album to keep and do with what we wish.
Napster are even more blunt about the fact that we don't own anything we buy, with their terms of use stating that "Napster and its licensors retain exclusive ownership of... the Content".
Customers must agree to never "sell, rent, or lend" their bought content - and users must also "agree to compensate Napster for failure to comply".
Amazon Music's terms of use place similar restrictions on downloaded content - and deal yet another blow to the idea that we own anything.
In the "Changes" section, they reserve the right to remove music content, saying that "there may be unusual circumstances where due to legal reasons we may no longer be able to store or provide you access to particular Music Content".
If for some reason we haven't downloaded tracks and stored them safely, we could go to Amazon's Cloud Player and find whole back catalogues missing from our collections.
iTunes have the same get-out clause - and make it clear that we have no come back.
They state: "Some iTunes Eligible Content that you previously purchased may not be available for subsequent download at any given time, and Apple shall have no liability to you in such event."
Of course, some companies have tried - and are trying - to make music downloads more like their store-bought equivalents, but it's been something of a struggle.
For example, when eMusic started out they allowed paid subscribers to download a fixed number of tracks every month and do what they liked with them.
Some of the major labels disagreed with this from the start, while in 2010 three of the biggest independent labels withdrew their content from eMusic over contractual issues.
In late 2014, the company announced they were "exiting the mainstream music business", and they now carry tracks sourced purely from independent labels.
So while it is possible to own digital music outright, we have a much smaller pool of content to choose from - and despite the popularity of streaming services, downloading is the best way to guarantee we'll have access to our purchases longer term.
Books
While many of us take comfort in the sight of sets of shelves bowing under the weight of all those books, the portability and convenience offered by the digital format has won over many people, from lifelong bookworms to those previously resistant to reading.
However, we'd be mistaken to think of our digital libraries in the same way as our stacks of books at home. This is because e-books, like music downloads, aren't really ours.
This was driven home by Barnes & Noble's announcement that they would stop selling digital content in the UK from the middle of March 2016.
Users of their Nook e-reader were told they'd need to transfer their accounts to a new provider, in the form of Sainsbury's Books, but warned that only the "majority" of their books would transfer across.
At least they've been promised compensation for lost books - which is more than some e-book providers will do should their content change or be removed.
Kobo, for example, who provide both e-readers and content, say that should content change, their customers' "only right" is to "cease using the Service and cancel or terminate" their subscription.
A further problem with e-books is compatibility - in particular, Amazon's Kindle limits the type of e-book that can be read on them.
E-books sold by Waterstones aren't compatible with Kindles, as they use the widely accepted ePub format - which is also the format widely favoured by libraries.
While it's legal to change the format of e-books from one to the other, retailers typically hide code in the files that prevent us from doing so.
Given the popularity of the Kindle, Amazon offer a couple of different ways for people to share content between devices, but they tend to be limited or come at an extra cost.
Their Family Library, for example, allows up to four people in the same household to share Kindle books, apps and games - but only two of them can be adults, and only two can be children.
Kindle users in the US have a "loan" option, allowing them to share a book with friends - but this is sadly missing for UK users.
Instead, the best we're offered is the Kindle Owners' Lending Library - but this is only available to those willing to pay for Amazon Prime membership, and we can only borrow up to one book per month, one at a time.
Film
Legally downloaded films generally suffer the same problems as other digital content; namely that we're not allowed to share them, and there's little guarantee that they'll always be there.
It's frustrating but generally understood that streaming subscription services may have to remove certain shows from their catalogues every now and then, and sometimes for good.
But if we've bought a film and not saved a hard copy of it somewhere, we're at the mercy of the providers as to whether we'll be able to access a fresh stream or download in the future.
Some companies offer an old school solution to this problem of impermanence: Sky, for example, send their customers DVD versions of any films they purchase through their "Buy and Keep" service.
Subscribers get the films sent straight to their TV to stream or download to multiple devices - then get the reassurance of the DVD through the post a few days later.
BT, meanwhile, allow their customers to download their buy-to-keep content for safekeeping - but only to one registered device at a time - and if they have BT's Extra Box service they'll only be able to watch content on the box they purchased it through.
Should they not download their content, they're once more reliant on BT maintaining "sufficient permissions from the owners of the purchased digital content".
TalkTalk work in conjunction with Blinkbox to make sure that should a customer leave they can still access any content they've bought to keep.
Customers are advised to get in touch before they leave, so TalkTalk can arrange the transfer of that content to Blinkbox, who will then be in touch with details of the devices on which it can be accessed.
Those who've already left should be aware that they can also have their past buy-to-keep purchases retrieved and transferred - they just need to contact TalkTalk.
Legal standing
So why the confusion?
Although the language used when talking about paid-for downloads implies that we own digital content, the provider's small print typically says something completely different.
Unfortunately, the law doesn't have a great deal to say about the ownership of digital content.
Jas Purewal, interactive entertainment and digital media lawyer at Osborne Clarke, says that while a legal framework exists for physical goods, "it hasn't evolved to keep up with innovation in digital content".
That's despite the Consumer Rights Act that came into force last year, which included digital content for the first time.
The resulting "state of flux" means that digital content providers can tell us exactly what we can and can't do with what we think we've bought outright.
The best advice for those determined to keep what they've bought is to download and safely store a hard copy wherever possible - although that somewhat negates one of the main advantages of moving towards digital content in the first place.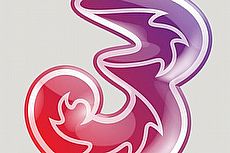 7 December 2017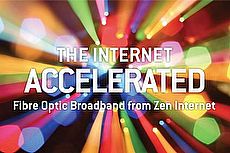 6 December 2017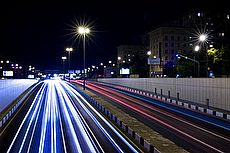 4 December 2017
Follow us or subscribe for FREE updates and special offers