Post Office broadband: stamp of approval?
IS Post Office broadband as reliable as your local branch or as unreliable as... your local branch?
They're good at closing down rural branches and ensuring their counter staff are as surly as possible but can the Post Office bring that same can-do attitude to the broadband world?
From the packages they offer, to their home phone service, to customer service and more, this guide looks at what anyone thinking of moving to Post Office Broadband needs to know.
Post Office: need to know
Here's what you really need to know, from prices to packages.
The deals
We often say that ISPs keep things simple by only offering a couple of packages - but the Post Office have taken simplicity to its logical conclusion by selling just the one, really simple, unlimited deal:
| | Package | Broadband | Contract term |
| --- | --- | --- | --- |
| | Broadband Premium | Unlimited usage | 18 months |
As with most other providers these days, getting their broadband relies on also taking the Post Office's home phone service, which comes with inclusive weekend calls.
Prices
It used to be that Post Office Broadband was priced just below BT broadband (reviewed here), but in the past few years the smaller ISP has looked like more of a bargain in comparison.
Here's what they charge:
Package
Broadband
Contract term
Upfront cost
Monthly price
Unlimited Broadband & Unlimited weekend calls
Unlimited
18 months
Free
£19
for 18 mths,
then £28
Now compare that package with its counterparts from BT, Sky, TalkTalk and Plusnet:
Package
Broadband
Contract term
Upfront cost
Monthly price
Unlimited Broadband + Weekend calls
Up to 17Mb
Unlimited
12 months
£9.99
£26.99
for 12 mths,
then £40.99
Unlimited + Line Only
Up to 17Mb
Unlimited
18 months
£10
£19.99
for 18 mths,
then £27.98
Broadband Unlimited + Talk
Up to 17Mb
Unlimited
12 months
£9.95
£15
for 12 mths,
then £28.99
Fast Broadband
Up to 17Mb
Unlimited
12 months
Free
£19.95
for 12 mths,
then £25.50
More on calls
As mentioned above, Post Office line rental is not an optional extra. But as BT and Virgin Media line rental is now at £19, £16.99 a month seems almost reasonable.
The provider also gives customers the chance to make that bill even more reasonable by offering an upfront option costing £179.88 for 12 months - or the equivalent of just £14.99 per month.
And as mentioned above, the Post Office's basic line rental still includes weekend calls to UK landlines, 0845, and 0870 numbers.
Note that the weekend, for the Post Office's purposes, runs from Friday 6pm to 6am on Monday.
This never used to be particularly noteworthy - everyone bundled weekend calls of some sort in with their line rental - but Sky, Plusnet and TalkTalk no longer include calls with their basic line rental.
As well as offering weekend calls, there are various other call options:
| Call Package | Extra charge per month |
| --- | --- |
| Evenings and weekends | £2.50 |
| Anytime calls | £7 |
| International Saver: anytime calls to 40 top international destinations, and up to 50% off calls to all other destinations | £4 |
| Mobile 100: 100 anytime minutes to UK mobile numbers | £2.50 |
| Mobile 500: 500 anytime minutes to UK mobile numbers | £7.50 |
Outside of any bundled calls, there's a flat rate fee of 10p per minute to UK landlines, with a call connection fee of 16p. Calls to most mobiles cost 13p per minute at all times.
The access charge for 08, 09 and 118 numbers is 10p per minute.
Customers can also choose calls to up to 10 of their favourite or most often used numbers to receive a 10% discount.
The "Loved Ones" package has no restrictions on the types of numbers included: mobile or landline, UK or international, in any combination.
As with the other phone service providers, the Post Office offer a number of call features; unlike some of the others they offer caller display and basic voicemail free of charge - although users will need to request that they be activated.
Other features cost extra:
Auto redial, incoming call alert, reminder call, call signature: £2.50 a month
Voicemail plus: £2.55
Select to reject: £3.42
Reject anonymous numbers: £4.08
There are savings to be had for those who want to bundle some features: customers can take two or three of call divert, incoming call alert and auto redial at £4 for any two and £5 for all three - which could well make blocking nuisance calls slightly more affordable.
Frequently asked questions
Now that we've got a handle on the basics, let's take a look at the questions we're most frequently asked about Post Office Broadband.
Isn't Post Office run by TalkTalk?
Since July 2013, the Post Office broadband network has been managed by TalkTalk.
It was time for a change: the Post Office were among very few ISPs still offering basic ADSL - which has a maximum connection speed of just 6-8Mb.
When we talk about ADSL on Choose, we usually mean ADSL2+, which gives us the familiar up to 17Mb service advertised by most ISPs - so the move to TalkTalk's network gave the Post Office a much needed speed boost.
Like the companies who resell BT broadband, the companies that resell TalkTalk's services use the bigger ISP's network but nothing else - the customer service, traffic management policies and pricing structures are all the Post Office's own.
For those who are interested in the Post Office's network provider, however, there's plenty of detail in our review of TalkTalk, available here.
How reliable is Post Office broadband?
It's difficult to see straight off what kind of speeds the Post Office actually offer their users, as they don't actually display any "up to" information on their website: would-be customers must click through to get an estimated download speed for their line.
This is in part a hangover from the days when they offered a slower connection, and in part as a result of changes to industry guidelines on advertised speeds.
As noted above, now that they use TalkTalk's network, they offer the same ADSL2+ "up to 17Mb" service as do the vast majority of UK ISPs.
The average speeds customers receive are still some way short of the "up to" mark - in February 2015, TalkTalk customers could expect an average speed of 7.5Mb to 9.5Mb over 24 hours.
But TalkTalk do offer a fairly reliable service - as in, always on, consistent speeds - so it's reasonable to expect the Post Office will do the same.
Didn't Post Office broadband have a 10GB data cap?
It's possible there are some existing Post Office customers who have the ISP's old capped data package, known as Broadband Essential - featuring one of the lowest data limits around at just 10GB.
The 10GB limit was okay for light users - those who don't do much more than email and browse the web - but anyone who uses a service like BBC iPlayer or Spotify, or who can find themselves getting lost in Youtube, will find they'll easily exceed that limit.
If they do, they'll be affected by excess charges - and at 75p per GB they are slightly cheaper than most. However, we've heard in the past that people subscribed to the capped package who go over their allowance have often been given a bit of a push to upgrade.
How unlimited is their unlimited broadband?
Then again, just like many other ISPs, the Post Office have realised the appeal of a good introductory offer - so signing up to Broadband Premium with its unlimited access often worked out at the same price, or cheaper, over the course of the first year.
That comes at the cost of a longer contract - unusually for a standard broadband provider, the Post Office insist that customers commit for at least 18 months.
At least unlimited customers are now subject to a much fairer fair use policy.
It used to be the case that users who exceeded 100GB a month would have their service throttled for the rest of that month - but the Post Office removed any mention of this limit in August 2014.
Users do need to keep an eye on the size of their email accounts, however. Should an email account exceed 10GB in size, incoming emails may be rejected.
In terms of traffic management the Post Office are a bit on the vague side: they say they keep an eye on "very high bandwidth users" and those using peer-to-peer services, and that they "may restrict the usage of those services at peak times" - but that's all the detail they give.
There's more detail in our guide to fair use policies on this page.
How's the customer service?
Customer service seems to be a continuing problem for Post Office Broadband.
We could expect them to have some issues as they moved from the BT network to TalkTalk's in 2013 - but it seemed to take them some time to settle. In fact, at the end of the year they published the following notice on their website:
"As a result of some changes being made to our Broadband and Phone service we are experiencing technical issues which are resulting in calls to our Customer Care Line taking longer than normal to answer."
Customers say that the representatives at the Northern Ireland call centre were helpful when they finally answered, but that was cold comfort for those who couldn't get through in the first place.
In Ofcom's most recent complaints data, complaints about landline services have seen an uptick across the board - in fact only TalkTalk's home phone service has bucked the trend.
The Post Office, who had seen complaints against them decrease, are still battling it out with EE, BT and Plusnet for who can get the most:
Fixed line complaints per 100,000 connections, Q4 2014 - Q3 2016
SOURCE: Ofcom Telecoms and Pay TV Complaints, December 2016. Available here [pdf].
Ofcom's data only looks at the largest providers of each service, so the fact that Post Office Broadband doesn't feature in the broadband complaints data doesn't mean there aren't grumbles.
Of the providers listed, only Sky and Virgin managed to generate far less than the average number of complaints.
With even "customer service champions" of the likes of Plusnet provoking more than the average number of complaints, we'd be tempted to say the Post Office fits into roughly the same territory - not great, but not terrible.
So: is Post Office Broadband any good?
The name may well be reassuring to many, and compared with the big name providers the Post Office are competitively priced - helped in no small part by the cost of their home phone service.
On that note, it may be the case that we get what we pay for - so don't expect a first class service.
They win points for keeping things simple, their customer service does seem to have improved - and they garner fewer complaints than some far bigger providers.
We'd say that rather than being first class, the Post Office are more Standard Delivery.
18 September 2017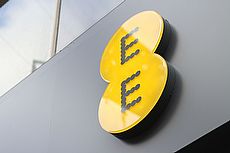 14 September 2017
8 September 2017
Follow us or subscribe for FREE updates and special offers