In energy debt? Grants could help you pay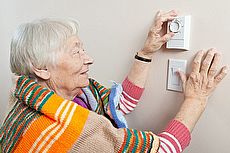 ©iStock.com/ImageegamI
FACED with the rising cost of gas and electricity, thousands of families and individuals will receive energy bills they cannot afford to pay.
What many don't realise is that each year millions of pounds in grants are available to help anyone in financial hardship pay for the costs of energy or meet the costs of other essential household bills or items.
The schemes remain relatively unknown compared to the Winter Fuel Payment, Warm Home Discount or Cold Weather Payment (which we cover here), but they aim to make sustainable, long term changes for applicants, thereby allowing them to meet the costs of energy in the future.
Charis Grants, an independent charity, administers them on behalf of a range of utility companies and provides help based on priority of need.
An application has to be made to one supplier but, as part of the application process, Charis check to see if the applicant is eligible for support from any of the other schemes: that's two or three applications for the price of one!
How it works
There are two types of schemes in operation: trusts and funds. Both offer successful applicants help through utility grants. In addition, some trusts can also give Further Assistance Payments (FAP).
Utility grants are provided either as a one off payment or as a provisional award.
One-off payments are made to people applying to any of the energy trusts named below, as well as to applications submitted under "quality of life" criteria. They allow for the immediate payment of energy debts.
Npower offer provisional utility grants, which suspend the energy debt for a period of three months.
During this period, applicants must make sufficient payments towards the cost of their current energy use - that is, three monthly payments of an agreed amount - before the grant is confirmed and can be used to clear the outstanding debt.
If the agreed interim payments don't get made, the provisional award will be withdrawn and the debt reinstated.
Further Assistance Payments are made to people who demonstrate an exceptional need for help and can cover a range of expenses such as funeral costs, phone or other utility bill arrears, essential household items and in exceptional cases council tax or rent arrears.
Each case is looked at in detail on an individual basis and it is important to note that an energy or utility debt isn't necessary to get help under FAP, applicants just need to show that they are in financial hardship.
Who operates the schemes
Schemes are available from the following suppliers:
Gas and electricity:
Water:
There are also other funds run by, or in conjunction with, water companies, including:
Most of the UK's water companies also offer dedicated social tariffs, while the few that don't are consulting on introducing them.
Here are the companies running social tariffs at the time of this update:
Some of these tariffs are offered to only limited numbers of customers, and tend to have strict eligibility requirements - but there's a good chance if the following apply:
you or your partner receive one or more means tested benefits or
you have a household income of less than £16,105 and are aged 62 or over, are registered disabled, or have parental responsibility for a child under the age of five
In addition, all water companies must offer a Water Sure tariff, which offers lower prices for homes that:
receive one or more means tested benefits
have a water meter, or are waiting for one to be fitted
need to use a lot of water, either for medical reasons or because there are three or more children aged under 19 living there
All is not lost if an energy or water supplier isn't listed above.
The British Gas Energy Trust, EDF Energy Trust and E.on Energy Trust offer help regardless of the energy supplier and under the "shared programme" rules, they offer all the help available through any of the other schemes once an application is made.
SSE provide advice and debt support over the phone, helping identify any potential benefits or funding schemes that might be suitable, as well as pointing people in the direction of a few national organisations that can offer help with paying bills.
All the providers encourage customers to get in touch as soon as they think there might be an issue.
But beyond that the help from many seems to consist of links to various advice services, including Citizens Advice and StepChange Debt Charity.
How to claim
As we said above, while there are multiple funds and trusts, a single application form effectively applies for them all if done through Charis on a "shared programme" basis.
So how can you get started?
1. Get ready
To succeed, applicants will have to gather quite a bit of information and documentary evidence together to support their claim.
Anyone in England, Wales or Scotland can apply for one of these schemes, although it's worth noting that people who've been declared bankrupt will find they aren't eligible for further help with insolvency fees from the three supplier-led Energy Trusts. People with Debt Relief Orders should be fine.
Up-to-date meter readings are mandatory for many of the schemes. Not providing one can substantially delay an applicant's progress.
When detailing debts and weekly outgoings, use exact figures wherever possible, not rounded estimates. Any payments being made toward debts need to be included in the expenditure.
The application also needs to include documentary evidence to back up the claims.
This should include: recent utility bills showing actual current usage, proof of income, any medical evidence and proof of other debts. These should be no older than three months where possible, although annual welfare or benefits awards letters are often accepted.
2. Make the application
It's ok to get a friend or family member to help, but the recommended route is to apply via a money advice agency such as Citizens Advice.
The British Gas, EDF and E.on Energy Trusts "strongly recommend" applicants seek money advice before applying, saying it will increase the chance of a successful application.
And Charis themselves encourage applicants to seek help from money advice specialists such as Citizens Advice or Advice UK. Such organisations are not only able to help ensure applications to the trusts and funds are of a high quality, but can also tell applicants about other help they might be eligible for from other sources.
Once completed, applications can be submitted online, by post or email.
The applicant must sign the form, even if someone else is completing it on their behalf.
3. Wait for an offer
Don't expect to hear whether a claim has been successful right away, as this depends on the backlog of claims being processed by Charis at the time.
There are reports of people having to wait a number of weeks before hearing anything at all.
Providers say they will acknowledge receipt of applications - and if they need more information they'll also get back to you as soon as possible. After that, applicants have six weeks to respond before their claim is considered closed.
What makes a good application?
While there is a large amount of money available, it is given out on the basis of need. A good, clear application could be the difference between getting the grant or not.
Insufficient detail or information will likely lead to an application being rejected so list all existing debts.
It's also important to be really specific about why the bills haven't been paid: origin of all the debts, like the personal circumstances that led up to it, as well as any personal circumstances when the application is made that will affect how much can be repaid.
Showing signs of financial instability or no clear ability or intention to pay in the future could also jeopardise an application.
In other words, it's worth showing willing by continuing to pay bills, even if it's only a small amount.
Bill disputes are also not eligible for consideration: in this case, the energy supplier or, if the case with them reaches a deadlock, the energy ombudsman has to resolve the issue.
The timeframe in which unsuccessful applicants can reapply varies according to the specific trust. Most advise to reapply after six months, or sooner if there's a change in circumstances; yet E.on ask that even those whose circumstances change wait three months between applications.
Anyone who has been successful but needs further help can reapply after two years to most schemes. However South East Water and Anglian Water don't allow successful applicants to apply again.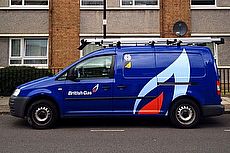 21 November 2017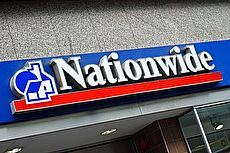 16 November 2017
13 November 2017
Follow us or subscribe for FREE updates and special offers