Fuel broadband: is it any good for business?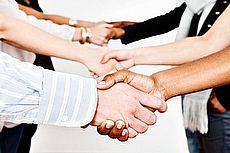 FUEL is the rebranded, relaunched Primus. They started life providing cheap line rental, determined to cut the UK's spiralling landline costs down to size.
But with the rebrand, their line rental increased to something more in line with the rest of the industry, and their broadband became the bargain feature. They've applied the same approach to their broadband offering for small businesses.
In this review we'll look into how cheap Fuel Broadband for Business really is, and answer the questions we always need to ask of budget providers: does the low headline cost really mean low overall service costs - and what about the quality of the service and customer support?
Fuel business broadband: getting the best deal
Let's start with the prices: Fuel offer both standard and fibre broadband. Line rental isn't optional - unlike their predecessors Primus, they don't offer customers the option of taking their phone service elsewhere.
The cheapest option is ADSL broadband, offered on a 24 month contract.
Standard broadband and calls
Fibre broadband
Fuel also offer fibre broadband for business.
Primus fibre wasn't as good a deal, because subscribers had to take the company's phone line, and the fibre could be found cheaper elsewhere. With almost all providers now insisting on bundling the landline, Fuel's prices have become more competitive again.
Again, the minimum contract is for 24 months, and there's a one-off activation fee of £80.
These deals are still worthwhile, but do compare them with other fibre deals - for example, TalkTalk business and Plusnet business both offer fibre for similar prices.
What's the catch?
Fuel offer some of the UK's lowest prices for both broadband and calls, so what's the catch? Actually, there are a few you should be aware of.
1. Call charges
While Fuel call charges are generally low, they are worth taking into account when considering taking a deal with no inclusive calls.
Here are the standard charges for the most common calls:
Local and national UK calls
1p min
plus 5p set up fee
UK mobile calls
8p min
plus 7p set up fee
0845
8p min
plus 5p set up fee
0870
8p min
plus 5p set up fee
Note also that Fuel don't include many call features with their home phone deals.
These can add on a significant monthly cost, so it's worth considering whether your business will need any of them. Other providers include call features in the cost of line rental.
| | |
| --- | --- |
| 1571: voicemail services | £2.50 a month |
| Anonymous caller reject: stop calls from withheld or anonymous numbers | £3.50 a month |
| Call waiting: alerts when someone is trying to get through | £2.50 a month |
| Call barring: prevent certain numbers from contacting you | £2.50 a month |
| Call divert: send calls to another phone or number | £2.50 a month |
| Ringback, caller display, three-way calling | £2.50 each a month |
However, 1471 and stopping a number from showing to those you are calling (withhold number) are free.
2. Extra costs
As we've already noted above, there's a one-off installation fee for fibre broadband, which is £80.
There is also a universal £5.49 charge for postage and packaging on the otherwise free router.
It's worth noting that Fuel customers must use paperless billing or pay an extra £2.25 a month, and pay by Direct Debit or mandated credit card or pay an additional £5 every month.
3. Customer services
Finally, while Fuel don't have a bad reputation for customer service, it's fair to assume they won't be offering the tip top technical help of some other providers.
All in all: is Fuel Business any good?
Like Fuel at home customers (review here), Fuel business broadband customers can enjoy some of the UK's cheapest prices.
Their deals are also clear and simple to understand.
On the other hand, Fuel business customers will need to watch out for hidden costs.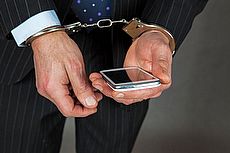 23 November 2017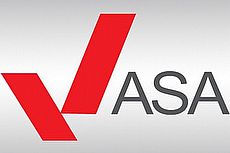 23 November 2017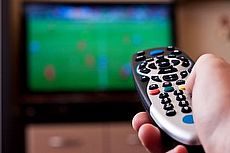 15 November 2017
Follow us or subscribe for FREE updates and special offers