Virgin Media customers who sign up to one of their broadband deals will be provided with a branded router.
Most Virgin broadband packages come with either the Hub 3 or the Hub 4, and which a customer gets will likely come down to availability of devices at the time.
Those who take Virgin's fastest Gig1 package should be sent the provider's latest router, the Hub 5, which supports WiFi 6.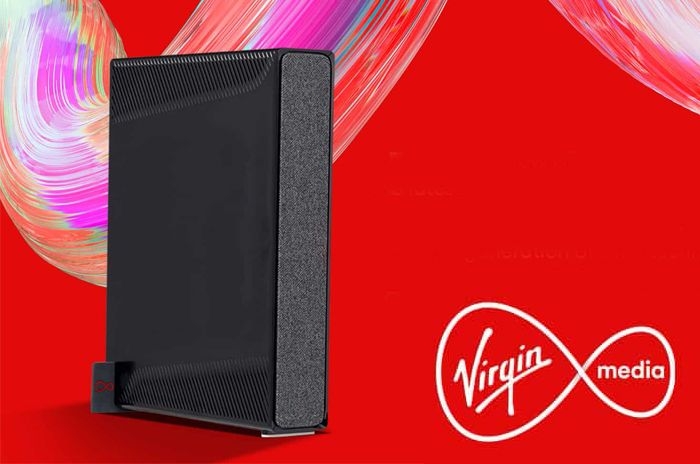 ---
Virgin Media Hub 5
The Hub 5 is Virgin Media's latest router, supporting dual-band wireless channels and the latest WiFi 6 protocol, or 802.11ax.
It was launched in late 2021 and is available only to customers who take Virgin Media's fastest Gig1 plan.
Those moving to the Hub 5 from the Hub 3 will notice an improvement in wireless coverage and signal strength, as the Hub 5 has 7 internal antennae, compared to just 5 on the Hub 3.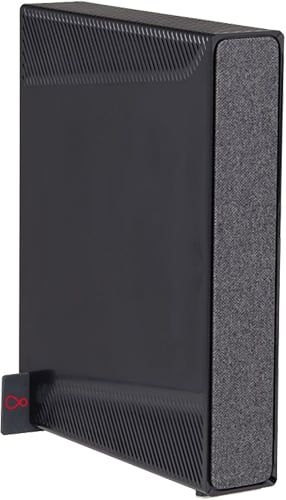 While the step up from the Hub 4 is smaller, the move up to WiFi 6 will provide tangible speed improvements for anyone connecting with a WiFi 6 enabled device.
As with the Hub 3 and Hub 4, the Hub 5 supports intelligent mesh and uses the Plume WiFi Pod system to boost wireless coverage throughout a home. Gig1 customers get Virgin Media's WiFi Max add-on for free, so Hub 5 customers can also request up to 3 WiFi Pods.
It's worth noting that while the Hub 5 was rolled out to existing customers on Gig1 throughout 2022, there have been reports, even into early 2023, from customers being sent out older Hub 4 and Hub 3's due to limited availability of the new router.
In addition, Virgin Media don't specify on their sales pages exactly which router a customer will get, only that they'll be provided with a 'WiFi Hub'. So, there's no guarantee Gig1 customers will get the Hub 5, but it's certainly very unlikely to be provided with any other package.
Virgin Media also say customers with a Hub 3 or older (including the Super Hub 1 & 2) are eligible for a router upgrade, but only if they sign up to Gig1. Again though, that could be a Hub 4 or Hub 5 - Virgin aren't specific.
---
Virgin Media Hub 5x
Since Virgin Media announced new parts of their network connecting homes via full fibre and XGS-PON technology started going live in June 2023, they've quietly added a new router to their line-up.
The Virgin Media Hub 5x is a version of the Hub 5 that supports XGS-PON, whereas all other Hubs work with DOCSIS 3.1 or DOSCIS 3.0 connections only.
The Hub 5x is identical to the Hub 5, also offering dual-band wireless channels and supporting the latest 802.11ax WiFi 6 protocol.
The XGS-PON router does have an upgraded Ethernet LAN port to support speeds over a wired connection of up to 10Gbps, while the DOCSIS 3.1 Hub 5 only offers Ethernet LAN speeds up to 2.5Gbps.
However, as this router has only been quietly launched, it still seems to be very much in a trial phase, with existing customers sent the router reporting some features aren't quite working yet.
As well as not being able to put the Hub 5x into modem-only mode, so users can connect their own router, the Hub 5x is also waiting on a firmware update to support the WiFi Max pods to extend coverage.
---
Virgin Media Hub 4
The Virgin Media Hub 4 was launched in 2019, a few months before Virgin Media announced the rollout of Gig1, and was the first router to support gigabit speeds over a DOCSIS 3.1 network connection.
This is one reason why some Gig1 customers still receive the Hub 4, as it's capable of supporting the upgraded connection.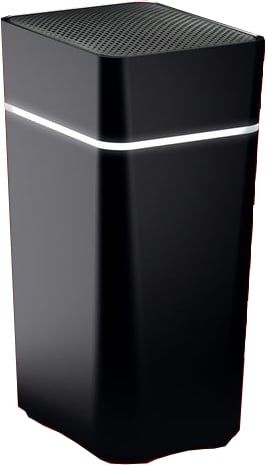 The Hub 4 also offers dual-band wireless and has the same number of internal antennae as the Hub 5, so signal strength should be similar. However, the Hub 4 only supports WiFi 5, or 802.11ac, so newer devices won't benefit from the speed and efficiency improvements of the latest protocol.
It also only has four 1Gbps Ethernet LAN ports, despite Gig1 offering wired download speeds of 1130Mbps at peak times.
Hub 4 is now most commonly provided with faster broadband packages from Virgin Media including M350 and M500, although again, there is no guarantee on this. Existing customers on Gig1 with a Hub 4 can request an upgrade to the Hub 5 however.
---
Virgin Media Hub 3
The Virgin Media Hub 3 is the oldest router still provided with Virgin Media broadband packages today.
It was initially launched in 2016, and offers dual-band wireless over the WiFi 5, 802.11ac, protocol, with its main drawback being fewer internal antennae compared to the Hub 4 and Hub 5, which means wireless signal strength is likely to be weaker.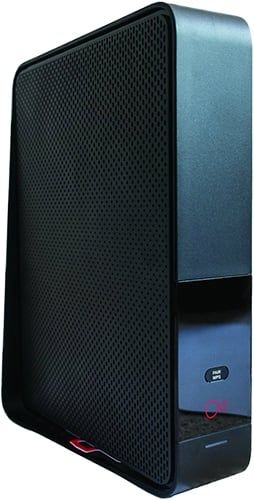 However, it's worth remembering the Hub 3 also supports intelligent mesh and works with the same Plume WiFi Pods as the Hub 4 and Hub 5 to extend wireless coverage around a home with Virgin Media's WiFi Max add-on.
The Hub 3 was the first Virgin Media router to support Intelligent WiFi, with boosters being made available back in 2019. The router has also seen various upgrades, including to Intelligent WiFi Plus in 2021.
The Hub 3 also has four 1Gbps Ethernet LAN ports for faster wired connections to gaming consoles or smart TVs.
This router is most likely to be supplied to customers opting for the entry-level Virgin Media broadband packages, such as M50 or M125.
Existing Virgin Media customers with the Hub 3 can request a router upgrade, but only if they're willing to subscribe to the Gig1 package.
---
Previous Virgin Media routers
Super Hub 2ac
While the Virgin Media Super Hub 2ac is no longer being provided to new customers, it may still be in use by some existing customers on older plans.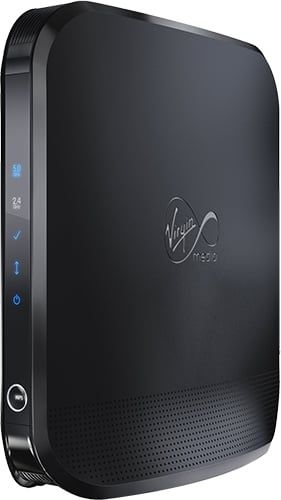 The Super Hub 2ac, launched in 2015, was an upgrade on the Super Hub 2, and was the first Virgin Media router to support the WiFi 5, 802.11ac, protocol. It supports dual-band wireless over both the 2.4GHz and 5GHz channels, and has the same internal antennae setup as the Hub 3.
Those who still have this Virgin Media router may want to consider requesting an upgrade by taking out a new broadband contract. Alternatively, it's possible to use the Super Hub 2ac in modem-only mode and connect a custom bought wireless router.
We've more on the best routers to improve broadband speed, including those which work with Virgin Media.
Super Hub 2
From the outside the Super Hub 2 from Virgin Media is almost identical to the Super Hub 2ac, however, the internals are quite different.
The Super Hub 2 only offers single-band wireless on the 2.4GHz channel, and also only supports the older WiFi 4, or 802.11n, protocol.
This means it's now quite dated and any customers still using one would definitely benefit from an upgrade, or purchasing their own router and using the Super Hub 2 in modem-only mode.