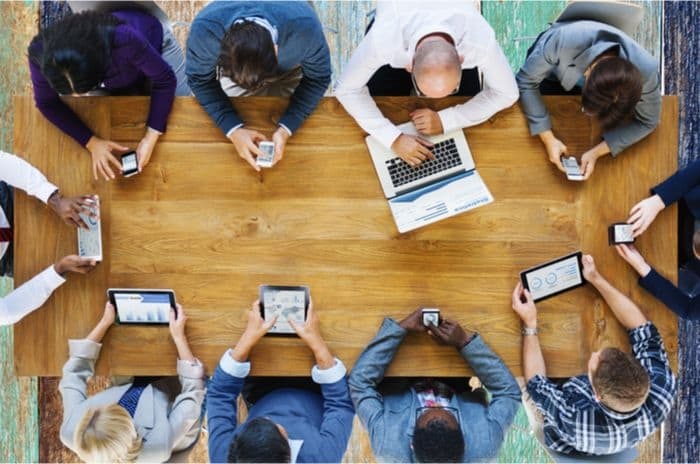 ---
What broadband packages do XLN offer to small businesses?
XLN offer two different broadband speed packages to customers: standard broadband and fibre broadband. Here's their pricing exclusive of VAT:
Package
Broadband
Monthly price
Upfront price
Contract term
Unlimited Broadband + Unlimited calls
17Mb average
£27.95
£9.99
18 months
Superfast 80Mb Full Fibre + Unlimited calls
80Mb average
£30.95
£9.99
24 months
Offer: Free Super Router + 50+ Exclusive free features
As we can see, XLN are eager to tempt customers to upgrade from standard broadband to fibre, offering the same base price for the first 12 months before the price increases in month 13.
This may be worthwhile for your business but do check whether you need the speed boosts as a price upgrade from £704.16 to £848.16 over the length of the contract could be quite a leap - and that's before we consider extras.
Extra call features
XLN's broadband packages come with either pay as you go (PAYG) calls or unlimited calls, as the table above demonstrates.
Basic PAYG pricing (excluding VAT) is:
2p per minute to UK landlines
10p per minute to UK mobiles
For customers who make lots of international calls, the following two call packages are available:
| Package | Features | Monthly price |
| --- | --- | --- |
| Standard International Calls | 500 minutes to 36 countries including USA, France, India, Sweden and Taiwan | £6 |
| Premium International Calls | 500 minutes to 72 countries including Brazil, Gibraltar, Croatia and Pakistan | £12 |
Along with this, calling features can be added to both PAYG and unlimited call tariffs:
| Feature | Cost per month |
| --- | --- |
| 3 way calling | £3 or 54p per use |
| Admin Divert | £3 + cost of diverted calls |
| Anonymous Call Reject | £4.80 |
| Call Barring | £3 |
| Call Minder | £3.72 |
| Call Waiting | £3 |
| Caller Display | £3 |
XLN's broadband speeds
Business broadband providers aren't required to advertise average speeds in the way home broadband providers are. Plus, since XLN exclusively serve businesses, we don't have their estimates for home broadband in the same way we do for the likes of Plusnet's business broadband.
"Up to" speeds should not be taken as an indication of the speeds a customer is likely to receive from any business broadband provider - they are examples of the top speeds customers could theoretically receive.
That said, XLN are one of the signatories to Ofcom's Voluntary Code of Practice for Business Broadband Speeds, first published in 2016.
Under the code, XLN commit to five principles:
Transparent and accurate information on speeds as point of sale
Detailed information after the sale and on the website
Managing speed-related problems
Offering the right to exit the contract without penalty if speed problems can't be resolved
Delivering the objectives of the Code through appropriate processes
In practice, this means that businesses should receive a personalised speed estimate during the sales process (and there is a speed checker on XLN's website) and XLN should work to identify and resolve any broadband problems a client is having.
A note within the Code says an ISP's estimates must be equivalent to the speeds obtained by the 20th and 80th percentiles of similar customers, but this is still quite a range of potential speeds.
---
Comparison: how do XLN stack up against their rivals?
XLN's rates compare favourably against their broadband rivals for the first 12 months, but when the prices increase, they become the most expensive among their budget business broadband competitors.
These are the prices for fibre business broadband:
Package
Broadband
Monthly price
Upfront price
Contract term
Superfast 80Mb Full Fibre + Unlimited calls
80Mb average
£30.95
£9.99
24 months
Offer: Free Super Router + 50+ Exclusive free features
Business Fibre 2
63Mb average
£23
Free
36 months
Simply Superfast Fibre
76Mb average
£20.95
Free
24 months
Offer: Save £192 over 24 months + Free P&P (was £9.95)

(Ends 12/12/2023)

Unlimited Business Fibre
76Mb average
£22
£4.99
24 months
Two things to note here: all these contracts are 24 months which is the standard for business broadband, although it may not be suitable for every business. Plus, XLN is the only ISP of these four who charge upfront costs - in their case, it's just to cover the P&P of the router but it's a small difference between them and their rival ISPs.
Nor should business broadband providers be judged solely on price. For many companies, choosing a broadband supplier is as much the other features on offer as it is about their monthly costs.
Let's take a closer look at what extras XLN offers.
---
What features does XLN business broadband offer?
As a business broadband provider focused on SMEs, XLN's extra services are focused around their needs.
Here are some of the notable ones.
Extra support
XLN offer additional care levels to customers to provide faster response times if there is a fault on your broadband line:
| Level | Response time | Price per line |
| --- | --- | --- |
| Level 1 | Within 3 working days | Included as standard |
| Level 2 | Within 48 hours | £1.44 per month |
| Level 3 | Within 24 hours | £4.74 per month |
| Level 4 | Within 6 hours | £5.94 per month |
XLN also offer business assurance packages which cover businesses against the costs of fixing faults on the line (outside their business premises).
For broadband customers, this costs £5.94 per line per month.
Bear in mind that these prices are per line, so for multiple lines, the pricing will be more, and companies may not need these levels of support for their broadband.
Cloud Voice
Cloud Voice is XLN's VoIP package which is designed specifically for small business owners. There are several different packages:
Package
Features
Monthly price per user
Cloud Voice Pay As You Go
Pay as you go calls
Free handset
Keep existing number
Free Auto Attendant Feature
£11.94
Cloud Voice Express
Pay as you go calls
No handset required
Mobile app - do business on the go
Keep existing number
Free Auto Attendant Feature
£17.94
Cloud Voice Unlimited
Unlimited calls
Free handset
Keep existing number
Free Auto Attendant Feature
£17.94
Cloud Voice Complete
Unlimited UK landline & mobile calls
Free handset
Mobile app - do business on the go
Keep existing number
Free Auto Attendant Feature
£20.34
Again, these prices are per user and it's important to note contract lengths for Cloud Voice are 36 months - a year longer than the tie-in to XLN's business broadband packages.
XLN Public Wi-Fi
For businesses who want to offer free wi-fi to customers or guests (i.e. cafes), XLN business broadband clients can add Public Wi-Fi to their plan for £7.80 a month when taken in conjunction with superfast fibre.
Public Wi-Fi allows small businesses to make wi-fi available to their customers without complex configurations - customers register for the wi-fi in two steps and then the system remembers them when they next visit.
XLN say their Public Wi-Fi is used by over 20,000 customers with 4 million registered users.
XLN Pay
XLN Pay is XLN's card terminal solution which can be purchased as a countertop option, a wireless portable one or as a mobile one.
It promises the following:
Money in business's account on the same or next day
Quick set-up
Apple, Samsung and Android Pay enabled
Accepts all major card providers
Accepts contactless payments
Prints fast receipts
Long-life battery
One thing to note about XLN Pay is that it comes with a 48 month contract, so it may not be suitable for businesses who are unsure how long they should commit to telecoms and payment platform contracts in case their business model changes.
XLN Mobile
XLN offer SIM-only deals for business mobiles on 30-day contracts:
| Package | Monthly price |
| --- | --- |
| 4GB Data + Unlimited Calls & Texts | £12 |
| 6GB Data + Unlimited Calls & Texts | £14.40 |
| 20GB Data + Unlimited Calls & Texts | £24 |
All these mobile deals come with a spending cap to control out-of-bundle charges and free EU roaming as standard.
If you're looking for a simple business mobile option, these are reasonably priced, and it may make life simpler to get all your business's telecommunications products from the same company.
Energy and water
For businesses looking to get even more services from XLN, they also offer energy to small businesses and are looking at providing water services in the future.
Bear in mind, energy deals may be more competitive elsewhere, so be sure to check before signing up.
XLN promise to beat the price of a business's written renewal quote from their existing supplier - potentially a good incentive.
---
What is XLN's customer service like?
XLN have won several awards for customer service in the past three years.
In 2018, they scooped the gold award in the Customer Satisfaction category at the Customer Experience Awards, also taking silver awards for Best Utilities and Best Contact Centre.
The following year, they picked up the award for Best Telecoms Company at the Customer Experience Awards 2019, beating EE, BT and Three to emerge triumphant.
While awards don't necessarily reflect the everyday experience of business customers, they are a good benchmark for how the provider is viewed by customer service professionals, and XLN's five awards over two ceremonies is a good marker on that score.
Another good way of checking how a business broadband provider performs is by looking at their reviews on public sites like Trustpilot. On that score, too, XLN have a good reputation:
They have over 9,800 reviews with an average TrustScore of 4.4 out of 5
They are rated as Excellent overall
79% of their reviews say they are Excellent with a further 6% saying they are Great
12% of respondents say they are Bad
Among the positive reviews, there are some common themes:
Rapid customer service
Little or no waiting times
Helpful customer service advisers
Professional service
As with all reviews on sites like TrustPilot, customers vary between the extremes of highly satisfied and very unsatisfied.
Some firms solicit reviews from their customers whether they are happy or unhappy, and TrustPilot say XLN have done that. In addition, they have responded to 32% of negative reviews on the site.
Since we don't have Ofcom complaints data for companies providing business broadband, we don't have much independent information to go on about the customer service offered by a provider. Although awards and reviews can't tell the whole story, they are a decent way of assessing a company's reputation before signing up.
---
Verdict: is XLN a good business ISP?
XLN are a quality business broadband provider, with the added bonus that they concentrate solely on SMEs rather than pursuing the domestic market or courting big business.
This means their services are tailored to the services small and medium businesses need, and services can be layered on top of each other to create a full-service telecommunications and payment solution.
We like:
The discount pricing for the first 12 months means their pricing beats their rivals - at least for the first year
Their broadband and call packages are straightforward
They offer a VoIP service
Public Wi-Fi is an excellent option for cafes and other hospitality locations
Cheap SIM only deals are available for business owners
They have award-winning customer service
They offer a broadband only service
XLN runs on the Openreach network so are available in the vast majority of locations
That said, we'd caution businesses on the following points:
Extra services are charged on a per line basis which can soon add up every month
We don't have much independent analysis of their customer service
Their average broadband speeds are unclear
Apart from being labelled as a Plug & Play router and a Super router, there is very little information about the hardware XLN use so we can't assess the quality
However, overall, XLN are a great option for small businesses looking for a comprehensive broadband service which can grow as their business grows.