Partial Eclipse: The ISP in review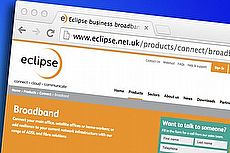 In October 2014 Eclipse Internet appeared to stop selling their award winning broadband and phone services to new residential customers.
They'd always been a business-first provider - this was the main reason their service was so reliable and their customer service a few notches above other ISPs' - but their residential services were highly rated too.
They had a moment in the sun a few years back when they were one of the few ISPs to offer what was then unheard of speed for a broadband connection (up to 24Mb!).
But then other providers caught up and passed them by, and as 76Mb fibre became ever more common, Eclipse sank back into respectable obscurity, quietly collecting award after award for their customer service.
In September last year they were dealt a serious blow by Which?, who, as well as giving them a score of just 67% in their annual ISP review, said they were no longer selling domestic broadband - which, at that point they still were.
But in the face of increasing competition from the big four ISPs regarding both speed and price, Eclipse appeared to decide to put more of their focus on their business connections.
This was the first inkling many domestic customers had:
We're thrilled to unveil our new website! With a new look and feel, and clear, easy-to-find product and service info. http://t.co/GdX1v8qWON

- Eclipse Internet (@EclipseInternet) October 7, 2014
The new site had no information about home internet packages, which seems to have confused many otherwise contented customers.
When questioned about the disappeared home broadband service, they issued messages like this one:
Hi @leepowell We're still committed to giving home customers a great service, but are finding most of our new customers are now businesses.

- Eclipse Internet (@EclipseInternet) October 13, 2014
The site now has a very simple page for residential customers, telling them they're still valued and are welcome to "upgrade or regrade" their service.
So what was it that made people rate Eclipse broadband deals? And, if the provider was so good, why didn't it become more of a household name?
The upsides to Eclipse...
There were three things keeping Eclipse customers, and the people doling out the broadband awards, happy.
1. Reliability Eclipse are well known for their reliable network.
2. Good customer service Alongside reliable broadband usually comes good customer service, and Eclipse were no exception.
Their Devon-based call centre continues to offer legacy residential customers a similar level of service as that given to businesses with Eclipse connections. It's a small, technically savvy, support team.
3. Great extras Eclipse broadband came with a number of great extras.
Although most deals had limited usage allowances - see below - there was unlimited usage overnight, from 11pm until 9am. For those who like to back up their files online, that was very useful.
In addition, customers who took an Eclipse Bundle (broadband with line rental) also received 30 minutes of free BT Openzone wireless hotspot usage a month.
... and the downsides
1. High prices
There were downsides to Eclipse, the first and foremost of which was simply that their pricing was much higher than most other providers.
Again, this reflected their business-first ethos. Providing such reliable connections with such a high level of service doesn't come cheap.
Here were their prices for standard broadband deals.
| Package | Broadband speed | Usage | Price/month |
| --- | --- | --- | --- |
| Home Lite | Up to 24Mb | 2GB | £12.50 |
| Home Select | Up to 24Mb | 50GB | £20.50 |
| Home Pro | Up to 24Mb | 100GB | £30.50 |
Unusually for an ISP these days, home customers were free to take their phone line from another provider. Those who took Eclipse's phone line received inclusive evening and weekend calls, and could choose to upgrade to anytime calls for a further £6.12 a month.
And here's the last known price for their fibre package:
| Package | Broadband speed | Usage | Price/month |
| --- | --- | --- | --- |
| Home Fibre | Up to 40Mb | 10GB | £21.50 |
In addition to this, customers could buy extra data allowance each month, as follows:
20GB for £3.50
50GB for £8
100GB for £15.50
unlimited allowance for £37.50
Whichever package customers took, however, a router was thrown in free with a 12-month contract and there was no fee for switching from another provider.
2. Usage allowances
Another downside was that the provider's residential packages came with limits, and upgrading to an unlimited data allowance was costly, as seen above.
The packages were limited as follows:
Home Lite: 2GB
Home Select: 50GB
Home Pro: 100GB
Nowadays 2GB looks positively miserly. It will still allow extensive web browsing and email use, but considering the price (and that competitors such as Sky offer 2GB broadband free with TV) it was really not that impressive.
In addition, as services like Netflix become more common, the amount of data even previously modest downloaders could expect to use has been creeping up. Ofcom say the average household downloaded 53GB of data each month in 2014 - up almost 80% from 2013.
See our guide to how much people can expect to use here.
3. Confusing deals
Eclipse didn't really hone their selection of broadband deals, they just added more, or offered allowances on top of existing packages.
This made them one of the most confusing providers for the uninitiated to understand.
In conclusion
Eclipse offered pricey but well regarded broadband at better speeds than many of the other providers for a long time.
But those prices, and their focus on business customers, meant it was always going to be difficult for them to keep competing in an increasingly cheap and speedy fibre-enabled domestic market.
Meanwhile legacy customers are reporting mixed experiences, with some continuing to get five star broadband and treatment, and others reporting increased throttling and more laid-back approach to dealing with their issues.
It looks as though quiet internet stars Eclipse have been eclipsed.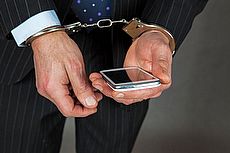 23 November 2017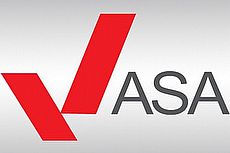 23 November 2017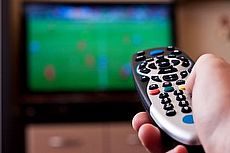 15 November 2017
Follow us or subscribe for FREE updates and special offers