How generous are charity credit cards?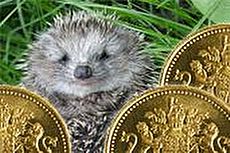 RAISING money for a good cause whilst spending via a charity credit card may sound like a great idea, but it's actually one of the worst ways to give to charity.
Here we look at just how little these cards actually raise and how cash back cards may offer a better way to donate to charity.
How charitable?
Charity credit cards allow users to donate to various non-profit organisations, such as the National Trust, the RSPCA, Oxfam and many more.
They typically do this by giving a lump sum when the card is activated and, from then on, whenever the cardholder makes a purchase the provider gives a percentage of the amount spent to the designated charity; this rate is usually around 0.25%.
Just to illustrate the amounts we're talking about here, that could break down like this:
£500/month
£750/month
£1,500/month
£20 on opening
30p for £100
£38 year 1
£18 year after
£42.50 year 1
£22.50 year after
£74 year 1
£54 year after
£10 on opening
20p for £100
£22 year 1
£12 year after
£46 year 1
£36 year after
£74 year 1
£54 year after
£2 a year
15p for £100
£11
£15.50
£29
For big spenders particularly, and in the first year, charity credit cards can result in some decent sized donations.
However, in many cases, cash back cards may be a better option.
Charity vs cash back credit cards
Cash back cards reward users with cash every time they spend and offer more generous rates than charity cards, sometimes giving as much as £5 for every £100 spent.
For instance, let's say that Mr Smith decides to build that conservatory he's always wanted but the required destruction of 10 square metres of natural hedgehog habitat weighs heavy on his mind.
So he decides to make the £2,000 purchase on a charity credit card that donates 30p to The National Trust every time it's used for £100 of purchases (as the real National Trust card does at the time of writing).
The hedgehogs would get a measly £6.
If Mr Smith made the purchase with a market leading cash back credit card instead though, he could expect to earn cash back at a rate of about 2% or £40.
And if he timed the purchase during a bonus period, he could even earn up to 5%, or £100.
These are only general rates, for a more accurate view take a look at the top cash back deals currently available:
Rewards
Advance
Get 1% cashback on the first £500 eligible spend per month
Representative example: When you spend £1,200 at a purchase rate of 7.94% p.a. (variable), your representative APR will be 7.9% APR (variable).

aqua reward
0.5% cashback on all purchases
Representative example: When you spend £1,200 at a purchase rate of 34.95% p.a. (variable), your representative APR will be 34.9% APR (variable).

ASDA Cashback
1% cashback on all Asda spending, 0.5% cashback on all other purchases
Representative example: When you spend £1,200 at a purchase rate of 19.9% p.a. (variable), your representative APR will be 19.9% APR (variable).

For more deals go to our main comparison table here.
Another plus: Gift Aid
On top of this, giving cash back directly to charity means that causes can benefit from Gift Aid; a Government scheme which allows charities to reclaim just over the basic rate of tax, 20%, on donations from UK taxpayers.
By just checking the Gift Aid box when making a donation and filling out an address box, anyone paying income tax can give:
£1.25 for every £1 donation.
£625 for every £500 donation.
£937.50 for every £750 donation.
£1,875 for every £1,500 donation.
In addition to this, higher rate, that's 40% and 45%, taxpayers can reclaim their own tax on the donations by declaring the money they've given through self assessment tax forms.
So they'll get the difference between the basic and higher rate - 20% or 25% - back and can choose either to keep it or to give an even bigger donation by donating that extra cash.
Some charity cards 'top up' their cash back rate with Gift Aid but most just ignore it and so the charities just miss out.
For more information about Gift Aid visit here.
Ease vs generosity
The cash back route does require more effort whereas specialist charity credit cards do all the donating legwork on behalf of the cardholder.
Yet we think the extra effort is worth it as the figures speak for themselves, and cash back cards results in considerably higher donations overall.
Plus cash back has had a bit of a renaissance in the past year or so while charity credit cards only seem to have declined in popularity.
It's, therefore, much harder than it once was to give to a favourite cause through a branded credit card and much easier to take advantage of a cash back deal to give more.
A word of warning on giving with credit cards
However, despite the obvious benefits of giving with credit cards, cash back or charity, there are some risks involved too.
More on credit cards:
Check out our guides on other card types, including the best cards for:
Like all forms of credit card rewards, as we cover here, both deals are only beneficial when holders can pay off in full at the end of every month.
Without making full repayments, the amount cardholders lose in interest will far outweigh the amount they're able to give.
For more ways to give to charity via spending, find out how to donate with loyalty cards.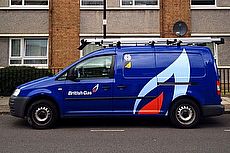 21 November 2017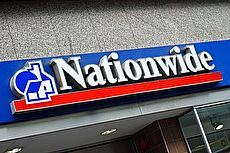 16 November 2017
13 November 2017
Follow us or subscribe for FREE updates and special offers