How to give loyalty points to charity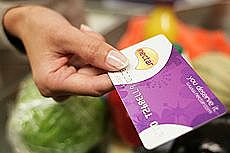 The UK is one of the world's most charitable nations. 79% of us give to good causes every month, according to Charities Aid Foundation (CAF) research.
Not only that but, despite squeezed budgets and a still uncertain economic climate, the number of regular donors remained stable between 2014 and 2015, hovering around the 22 million mark.
To sustain those levels many of us are clearly getting as savvy with our giving as we are with our spending. One way to do that is by converting loyalty points but who can you give to and is it worthwhile? We take a look in this guide.
How to give
All of the biggest loyalty schemes, and a few small ones, offer cardholders chance to convert their points to charitable giving.
Clubcard
Tesco's Clubcard scheme works with just three specific charities through the reward voucher system.
| | |
| --- | --- |
| Cancer Research UK | £2.50 in vouchers = £2.50 donated |
| Diabetes UK and British Heart Foundation | £2.50 in vouchers = £2.50 donated |
However, as part of their National Charity Partnership with Tesco, the donation to Diabetes UK and the British Heart Foundation is split between the two charities equally.
The minimum donation is £2.50, yet it can be raised to as many pounds as customers have on their Clubcard, with the proceeds divided 50-50 between the fights against Type 2 diabetes and cardiovascular disease.
Nectar
The reward scheme best known through Sainsbury's supermarkets, also allows cardholders to convert their points online into donations to two charities: Oxfam and Action for Children.
| | |
| --- | --- |
| Oxfam | 500 points = £2.50 donated |
| Action for Children | 500 points = £1 donated |
Nectar give to Oxfam through the charity's Unwrapped programme which donates in the form of gifts like a share on a farm, chickens or clean water for ten people.
Action for Children are given very specific support by Nectar through their Children in Our Community initiative which funds projects for disabled and disadvantaged children in the UK.
American Express Membership Rewards
Those who spend using an American Express credit card automatically build up Membership Reward points for every pound spent.
Again, these can be exchanged for donations to specific charities, although American Express don't make clear how much their points are worth in pounds.
They have, however, informed us that their website contains descriptions of what the points will be used to buy for the respective charities.
For example, their 5000-point donation to Save the Children "could provide a set of clothes (cotton hat, baby top, baby blanket) for 2 newborn children to keep them warm."
The use of "could" here is a bit vague, yet nonetheless, such descriptions provide an indication of how a customer's points are likely to be spent.
| | |
| --- | --- |
| Breast Cancer Campaign | from 500 to 10,000 points |
| Great Ormond Street Hospital | from 500 to 5,000 points |
| NSPCC | from 500 to 5,000 points |
| Save the Children | from 500 to 10,000 points |
| Global Fund | from 500 to 10,000 points |
Red Spotted Hanky
As we said above, it isn't just the big loyalty schemes that support good causes.
If you've ever used travel discount site Red Spotted Hanky you'll have built up some points in their loyalty scheme and those points can be converted into a donation to the Railway Children charity.
Railway Children provides help for children living on the streets in the UK and abroad.
Are points a good way to give?
Millions of pounds' worth of loyalty points go to waste every year, giving them to charity instead of letting them lay around is an easy win.
If you're thinking of using points as a way of regularly donating, however, we think it's worth considering whether this is the best way to give.
Gift Aid
Under the Gift Aid scheme, charities can claim tax back from the Government when UK taxpayers donate.
When you Gift Aid a donation you're effectively increasing the amount of money you're giving by 25%.
As far as we can tell, however, most donated loyalty points don't have a Gift Aid option so, if you're giving often, this is well worth checking.
It may be worth using the points for other rewards such as money off shopping and then giving the same amount to your chosen cause when you can ensure that they'll get the benefit of Gift Aid.
Note that even big donation sites can deplete the amount you give.
With Gift Aid a £50 donation should get the charity £62.50. But big fund raising sites take an admin fee which can deplete that amount.
Even with one of the best, My Donate run by BT, that £62.50 will become £62.35, since the site charges a 15p card fee.
| Original donation | 25% Gift Aid bonus | 'Typical' fund-raising site admin fee of 5% | Total donation |
| --- | --- | --- | --- |
| £25 | £6.25 | £1.25 | £30 |
| £50 | £12.50 | £2.50 | £60 |
| £100 | £25 | £5 | £120 |
| £200 | £50 | £10 | £240 |
How do donations compare to other rewards?
Most schemes allow people to donate their points at the same rate they would receive for normal rewards.
Clubcard
For example, spending £500 in Tesco provides a Clubcard holder with £5 in vouchers and the face value can be directly donated to a charity.
However, though the direct exchange of voucher value for purchase power is normal for most loyalty scheme buys, Clubcard holders can increase their worth with some Clubcard rewards, which convert £2.50 of vouchers into £10 of spend.
Nectar
A £500 spend in Sainsbury's earns a Nectar cardholder 1,000 points. This, in turn, is the equivalent to a £5 voucher or £5 in donations.
Again, like Tesco, there are some rewards that offer more cash for points but these are limited to things like theme park tickets.
Membership Rewards
American Express cardholders earn points for every pound they spend. The way the scheme is set up makes it difficult to make direct comparisons but, having a dig around, it seems as though cardholders may be giving less for their points than they might expect.
For example, 5,000 points will enable shoppers to buy a £25 gift card to spend at Boots, Amazon.co.uk, M&S or Topshop.
The same amount of points will allow Breast Cancer Campaign to buy a protective laboratory coat which, according to their previous campaigns is equivalent to a donation of £17.
Tesco Clubcard
Nectar
American Express
Red Spotted Hanky
Customer spend
Value to charity
Value to customer
Value to charity
Value to customer
Value to charity
Value to customer
Value to charity
Value to customer
£500
£5
£5
£5
£5
£5
n/a
£5
£5
£1000
£10
£10
£10
£10
£10
n/a
£10
£10
£5000
£50
£50
£50
£50
£17
£25
£50
£50
Where will your donation go?
Finally, just as with any donation, exactly where the money goes depends on the individual charity and is worth checking up on.
For example, 70.3% of the money given to the Railway Children was classed as direct charitable spend in 2016.
Oxfam report that for every £1 given to them, 82p is spent directly on emergency, development and campaigning work, 10p is spent on support and governance and 8p is invested to generate future income.
Cancer Research says that 80% of the money they raise is directly spent on beating cancer.
To get an idea of how any registered charity spends its donations check the charity register here.
Other ways to give for less
As we said above, loyalty points are one way to give to charity without putting a hole in your wallet. But they're not the only way.
Here are a few more ways to give for less.
1. Give unwanted goods
Collect together all the unwanted objects lurking at the back of cupboards and wardrobes and give them to the nearest charity shop, homeless shelter or other good cause.
If old towels, blankets and other soft furnishings are too far gone to resell, contact animal welfare charities to see if they need extra animal bedding.
2. Shop at charity shops
Shopping at charity shops is also a great way of giving and saving money at the same time.
3. Give time
Time rich and cash poor? Give something back to the world by volunteering.
This could be anything from helping a charity shop cash up to working with a local youth group. Find places to volunteer here.
4. Give cash back
Most of the big name charities have charity credit cards issued on their behalf.
Unfortunately, as we've shown in more detail here, they offer a poor return on spending.
They typically give just 25p for every £100 of purchases.
A market leading cash back credit card will earn at least £1 on the same spend which can then be directly given to charity along with Gift Aid.
Even better, you can use some cash back cards and get loyalty points on the same spend.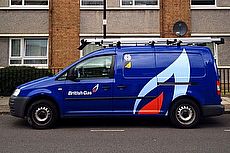 21 November 2017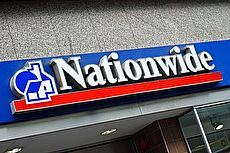 16 November 2017
13 November 2017
Follow us or subscribe for FREE updates and special offers