Average water bill to rise by just £2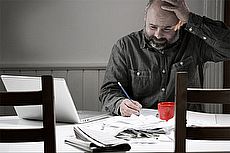 ©iStock.com/Fertnig
WATER prices are to increase by an average £2 for households in England and Wales, bringing the average bill to £389 a year, an industry body has said.
Water UK, who represent Britain's water suppliers, say the money will be used to tackle leaks and help prevent flooding.
But the extra cost will be felt by the one in eight people in England and Wales who are already finding it difficult to afford their water bill.
That's because, unlike other utilities where we can shop around to find the best deal, when it comes to water we're obliged to accept what we're given - even if we struggle to pay for it.
That's led the Consumer Council for Water (CCWater) to call for more to be done to "ensure that customers who are struggling or unable to pay their bill get the help they need".
Regional differences
Water bills differ drastically by area, with some of the poorest regions faced with the highest bills.
For example, people in the South West have the most expensive water bills in the country, despite earning around £35 a week less than the median income for the UK.
South West Water say that their operating costs are higher because the population is distributed over a larger area, and that they've had to update sewage treatment facilities to bring bathing waters in line with European standards on cleanliness.
To put it another way: despite only comprising 3% of the population, South West Water customers pay for the upkeep of 30% of England's coastline.
This seemingly unfair situation was partially addressed in 2012, when MPs voted for legislation that would see bills cut by £50 a year from 2013.
Even so, South West Water customers will still need to pay out an average combined bill of £488 for 2016/2017. This is fairly steep given that Severn Trent customers pay just £329:
Water and sewerage companies
Average water bill 2016/2017
Average sewerage bill 2016/2017
Anglian
£182
229
Dwr Cymru
(Welsh Water)
£181
£257
Northumbrian
(North East)
£174
£203
Severn Trent
£172
£157
South West
£219
£319
Southern
£147
£264
Thames
£198
£176
United Utilities
£201
£214
Wessex
£231
£226
Yorkshire
£162
£204
Source: Consumer Council for Water, available here.
Note that there are two elements to a combined "water" bill - the water itself, and the sewerage. In most cases, one company provides both services. The exceptions are shown in the table below.
The combined costs for customers of these companies are calculated by adding the average water bill to the average sewerage bill (found in the table above).
Water only companies
Average water bill 2016/2017
Affinity (Central region)
£174
Affinity (East region)
£174
Affinity (South East region)
£206
Bournemouth
£136
Bristol
£175
Dee Valley
£145
Northumbrian
(Essex and Suffolk)
£236
Portsmouth
£98
South East
£198
Cambridge Water
£127
South Staffs Water
£142
Sutton and East Surrey
£186
Source: Consumer Council for Water, available here.
Monopoly
Because each water company has an effective monopoly over the area they operate in, there isn't much incentive to ensure affordability.
This hasn't been helped by Ofwat consistently overestimating companies' financing and tax costs when setting price limits.
A recent investigation by the Public Accounts Committee found that, rather than protecting bill payers' interests, the regulator had allowed water companies to charge more than was strictly necessary.
The result: healthy profits for the water companies and, as Ofwat themselves have "pointed out, "a big increase in unpaid bills" between 2010 and 2015.
Getting help
Those who find they can't pay their bill should initially contact their supplier. Water companies are obliged to offer advice on repayment options and payment plans.
They may also be able to offer help in the form of social tariffs, which offer reduced bills to their most vulnerable customers.
One example is Welsh Water's HelpU social tariff which has recently been extended to offer discounted bills to those whose household income is less than £15,000.
Of the water companies listed above, 15 currently operate social tariffs, on top of the Water Sure tariff which all companies must offer to high usage, low income, metered households.
Those that don't already have a dedicated social tariff of their own should have one by the end of the year, and in the meantime they may be able to offer access to help in the form of trust funds, debt matching and write-off schemes.
Some households, especially those with lower than average water consumption, may also benefit from the installation of a water meter - and if fitting one isn't possible the water company may offer householders a cheaper tariff.
According to Citizens Advice, everyone has the right to have a meter installed free of charge, "unless it's not practical or is unreasonably expensive to do this".
Anyone wondering if a water meter could save them money is advised to use CCWater's water meter calculator to gauge their water consumption.
Breaking the hold
Of course, the real money saving will begin if, and when, we are given the power to choose between suppliers.
Happily, this might happen sooner rather than later. Last year the Government announced that they would investigate the possibility of opening up the water market and enabling people to choose supplier.
Ofwat have been asked to provide a report by this summer on the "costs and benefits" of extending retail competition to household water customers.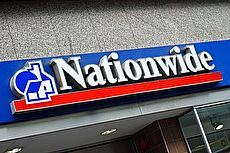 16 November 2017
13 November 2017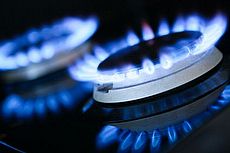 8 November 2017
Follow us or subscribe for FREE updates and special offers