TSB call CMA banking review a 'failure' on first anniversary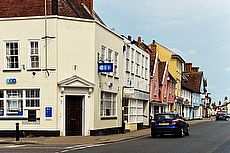 ©iStock.com/whitemay
TSB have called for the UK banking market to be reformed, claiming that the Competition and Markets Authority's (CMA) three-year investigation into how it works has "backfired".
The bank have conducted their own (much briefer) study into the market, observing that in the year since the review was published, the number of customers switching current accounts has dropped by 14%.
Part of the reason for this decline, they argue, is that current accounts are too complex for customers to compare, yet a no less important issue is that only 28% of people have heard of the Current Account Switch Service, according to their research.
However, while they conclude that the "CMA's attempt to fix the industry and get consumers a better deal has failed", several of the Authority's recommendations for reform are now being pursued by the Financial Conduct Authority (FCA).
Problems
For the purposes of their private research, TSB had YouGov survey 2,030 people last month.
As stated above, the most significant finding was that only 28% of them had heard of the Current Account Switch Service (CASS), a figure which contradicts research from CASS itself that put public awareness levels at 79%.
Yet in addition to their low familiarity with CASS, the survey also revealed the following:
41% of the public think it's hard to make an informed choice when selecting a new account
38% of customers don't see any benefits in switching accounts
28% of respondents say "all products are the same"
TSB argue that all of the above difficulties stem from the complexity of current accounts as well as the complexity of the market as a whole, which incorporates so many different fee structures and benefits that accounts are often "impossible to compare".
And given that such problems still prevail despite being flagged up by the CMA's review from last year, TSB end up affirming that the review was a missed opportunity, noting, "seven in 10 people (68%) think competition in the retail banking industry is worse or just the same compared with this time 12 months ago".
Overdraft fees
Nonetheless, even though the numbers of customers switching account have indeed fallen recently, it would be premature to conclude that the CMA's investigation has "backfired" or was a "failure".
That's because it has, at the very least, left a legacy which other organisations have picked up, either by acting on its recommendations or by delving further into problem areas it highlighted.
The CMA had a golden opportunity to fix the industry, by enabling consumers to make informed choices about their banking and ultimately putting them in control. But one year on and its attempt to get consumers a better deal has failed.
Paul Pester, CEO, TSB
For one, the FCA began reviewing the possibility of capping overdraft fees in November. This was after the CMA's review not only proposed requiring banks to independently set their own monthly maximum charges (MMC), but also recommended "that the FCA undertakes work to assess the ongoing effectiveness of the MMC and considers whether measures could be taken to further enhance its effectiveness".
And considering whether further measures could be taken is precisely what the FCA is doing now with their investigation into the possibility of an industry-wide cap.
Not only that, but they've taken this a step further recently by looking into the option of banning unarranged overdraft fees altogether, which is something that some banks have already begun doing voluntarily, such as Lloyds.
Service quality
Another criticism levelled by TSB at the banking market and, by extension, at the CMA's review was the complexity of accounts, which makes them very difficult to compare in a way that's meaningful and of value to customers.
Yet in the CMA's review the Authority did in fact propose a remedy "to enable customers and SMEs to be able to access and compare information on providers' service quality".
And funnily enough, this recommendation is just what the FCA has begun attempting to realise, what with their proposal from July on forcing banks to publish information on their levels of customer service, rather than just on their interest rates and charges.
Such information - on how long it takes to open an account, on the extent to which transaction services remain available - will help customers make switching decisions more easily, and will also spur banks into competing on things that arguably matter more to the public.
More than one year
That the FCA are seeking such a change underlines the positive difference the CMA have made to the quest to reform the retail banking industry, and while only two examples are listed above, many more can be found.
To take only one, the CMA also called for the introduction of text alerts to warn customers about to go into overdrafts, and this is now something that Lloyds, RBS and Barclays, for instance, all do.
As such, while the banking market still has a long way to go to become truly competitive, it's not especially accurate to say that the CMA's investigation has failed, not least because it takes more than one year to overhaul an entire system.
Indeed, their review has set the framework for all current work into making banking fairer and more customer friendly, and hopefully it will now be only a matter of time before this work pays substantial dividends.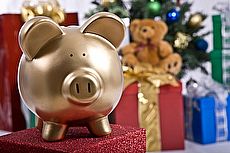 8 December 2017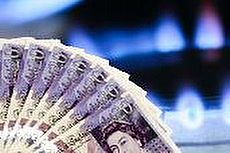 8 December 2017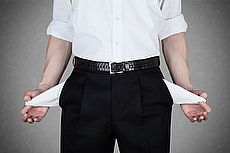 7 December 2017
Follow us or subscribe for FREE updates and special offers