Free mobile broadband data from Three - at what cost?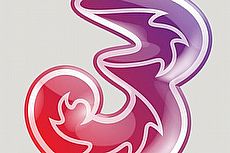 THREE have launched a new pay as you go mobile broadband SIM that provides 200MB of free data per month regardless of whether any top ups are made.
The SIM, which costs £10 and comes with 1GB of data preloaded, is being marketed as a useful backup when wi-fi connectivity is lost or broadband goes down.
Customers will get their free 200MB each month as long as they've registered the SIM with Three.
As a rough guide to its usefulness, 200MB allows the viewing of 400 web pages or posting approximately 50 photos to social media sites.
Three's Danny Dixon says the SIM will "make life online more enjoyable and efficient".
While this might be pushing it a bit, the SIM will be no doubt be attractive to those who wish to avoid contracts and having to make regular top ups.
New deals for old customers
Although the new SIM seems like a relatively good buy, many of Three's existing customers are angry at the operator for changes to their existing deals.
Last month Three began sending letters to customers on their legacy One Plan tariffs - which were removed from sale in 2014 - telling them that they'd be moved across to one of the network's new tariffs unless they opted out within 30 days.
Some customers have been told their bills will effectively double, from £15 and £17 a month, to at least £30 per month, which Three say is their cheapest tariff offering unlimited calls and data.
The reaction from customers has been predictable:
Thanks @ThreeUK for trying to #makeitright by doubling the cost of my plan to £33 when a £19 per month plan is more than enough for me!

Mal (@MalGM79_) January 30, 2016
#makeitright BYE BYE Three. Your justification for the price hike of older tariffs stinks! Make it right! You have done the opposite.

Richard Snowden (@snowyrich) January 29, 2016
@ThreeUK Why don't you #MakeItRight and stop forcing loyal customers like myself into new plans which are almost double the price!

Nathan McLean (@nmclean77) January 29, 2016
Rising data use, rising costs
Before this, last August it was pay as you go customers who were hit by an effective price rise, when Three removed one the £15 All-in-One bundle, which offered unlimited data for 30 days.
Customers were left with the choice of the All-in-One 10 and All-in-One 20 bundles. The cheaper of the two offers just 100 minutes, 3000 texts and 500MB.
Pay as you go users who want unlimited data now have to pay £20 for the All-in-One 20 bundle, which also includes 300 minutes and 3,000 texts.
Part of the problem is that we're getting increasingly data hungry. In 2015, Europeans used an average of 1.8 GB per month, and according to Ericsson's Mobility Report [pdf], this will climb to 13GB per month in 2021.
The inevitable result of this is that network providers will kill off some of their more unlimited tariffs and raise prices for others.
Possible price freeze
However, for Three customers at least, there may be some respite from further price hikes.
Three's parent company, Hutchinson, are in the process of trying to buy O2, a deal which would make them the UK's biggest mobile operator - and reduce the number of operators in the UK to three.
As we've reported previously, the takeover faces serious resistance - not least from Ofcom - and this week the European Commission, who have the power to block or allow the deal, produced a statement of objections to it that ran to several hundred pages.
Both the EC and Ofcom are concerned that it's the customers who wind up paying for mergers and buy-outs, in the form of higher prices and reduced competition.
The EC recently rejected another "four to three" merger between two Danish mobile operators - possibly having learned from a merger between two networks in Austria in 2013, since which average bills have risen 28%.
So Hutchison have said they'll freeze prices for five years should the merger go through.
They've also said they'll invest £5 billion in network infrastructure, and open up their network for rivals to use.
It still may not be enough - and certainly for Three's existing customers it may be too late.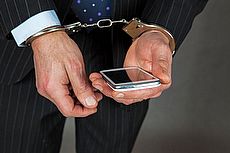 23 November 2017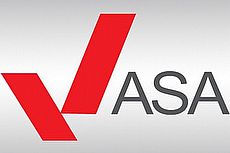 23 November 2017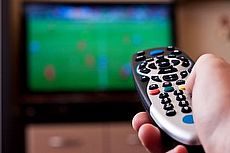 15 November 2017
Follow us or subscribe for FREE updates and special offers