TalkTalk could lose customers as prices rise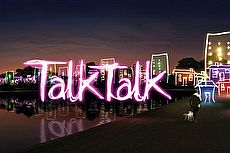 TALKTALK'S latest price hike could lose them customers as the provider allows everyone to leave their contracts penalty free.
The budget broadband and calls provider increased their prices for new customers yesterday and announced that current customers will see bills go up in May and again in June.
Under new rules laid down by the telecommunications regulator, that means that any TalkTalk customers who signed up on or after January 23rd 2014, or about 3,000 households based on TalkTalk's last reported sales figures*, must be allowed to leave without facing a penalty.
However, TalkTalk are allowing any of their four million or so customers who are unhappy with their new prices to leave their within 30 days of being told about the increase.
Since TalkTalk's success is very much tied to their low prices, many may choose to do just that.
Even with today's price increases, however, TalkTalk's position in the market remains the same: they're offering some of the cheapest deals around.
TalkTalk prices add on the pounds
With that in mind, let's take a closer look at these new price increases.
As you can see below, the majority of the increases are just £1, although Plus TV customers will see their bill go up by at least £3 a month.
TalkTalk deal
Current price
Price from May 1st 2014
Simply Broadband
£2.50
£3.50
Line rental pay monthly
£15.40
£15.95
Line rental pay annually
£126 (£10.50 a month)
£141 (£11.75 a month)
Essentials package
(Broadband, calls and TV)
£5 for six months
then £7.50
£6 for six months
then £8.50
Plus TV package
(Broadband, calls and YouView TV)
£10 for six months
then £15.50
£13 for six months
then £18.50
Plus TV is going up by so much partly because TalkTalk are adding extra features: from April, Plus customers will be able to watch seven Sky TV channels including Sky 1, Sky Living and Sky Arts as well as the seven day catch up and pause, rewind and record features they get now.
In addition, TalkTalk call bundles will also go up in price, all of the following will increase by £1:
Talk Global Anytime
Talk Global Evening & Weekend
Talk International Anytime
Talk International Evening & Weekend
Talk Total Anytime Evening & Weekend
Talk Total Anytime
Talk International Evening & Weekend IPS
Talk International Anytime IPS
Two other talk packages will also increase in price. Talk UK Weekend BB (by £1.40) and Talk 3 BB (by £1.21).
All in all, it's not the worst price hike we've ever seen but it does put TalkTalk a little behind the cheapest providers.
Currently, Primus Saver is £1.20 a month; Tesco and EE have £2 a month for 12 months (£6 a month thereafter) and Plusnet is £2.99 a month for a year (£9.99 thereafter), for example.
Those prices don't include line rental but neither does TalkTalk's £2.50 (now £3.50) headline rate and TalkTalk line rental is now some of the most expensive on the market that doesn't make a lot of difference.
Compare TalkTalk with other providers more broadly in this guide.
Note also that TalkTalk have also bought in two price decreasing moves.
The Anytime call bundle will be £5 instead of £5.50 and, slightly bizarrely, customers can now get 15% off their bill by paying within 24 hours of their bill being issued online.
The rule only applies to those that don't pay by direct debit or standing order, a fairly small minority, however.
Leaving without penalty
Normally, leaving in the middle of a broadband contract means paying for at least some of the remaining contract months, though, under the Unfair Terms in Consumer Contract Regulations Act 1999, broadband providers can't actually charge the whole amount.
Instead they'll usually have the household pay the equivalent of a reduced monthly cost.
For example, TalkTalk generally charge £6 for every remaining month for their Simply Broadband customers (including line rental that deal is £19.45) so if a customer had six months left on their term they'd have to pay TalkTalk (6 x £6) £36.
Given these fees, which would be enough to put most people off leaving their contract even with a price increase, TalkTalk are being quite brave by letting customers leave. Other providers have gone to great lengths to do the opposite.
In statements they've given surrounding these announcements, the provider has sought to emphasise that they believe their deals are still offering good value, especially compared to their competitors and considering how much usage on their network has increased.
TalkTalk traffic hits 1TB mark
For example, in the last three years traffic on the TalkTalk network has increased threefold over the past three years.
In February this year, TalkTalk saw 1Tbps traffic at peak, although that's still less than other providers, Virgin Media's traffic peaked at 1.67Tbps in January this year, for example.
In terms of individual households, TalkTalk report that their average home now downloads 34GB a month.
That's 46% more than a year ago and 22% more than 3 months ago, the provider reports.
* In Q3 of the financial year 2013/14, TalkTalk added 7,000 new customers (excluding connections acquired from Post Office broadband) so in a month and a half we'd expect about 3,000 new adds. This is just an estimate. For example, it may be more considering that many households switch services in the New Year.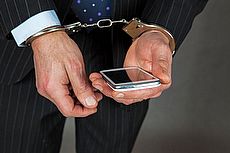 23 November 2017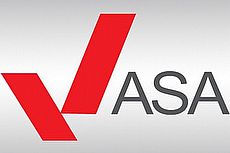 23 November 2017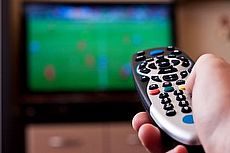 15 November 2017
Follow us or subscribe for FREE updates and special offers