CONSUMER Focus have launched a super-complaint which aims to end unfair practices in the travel money industry.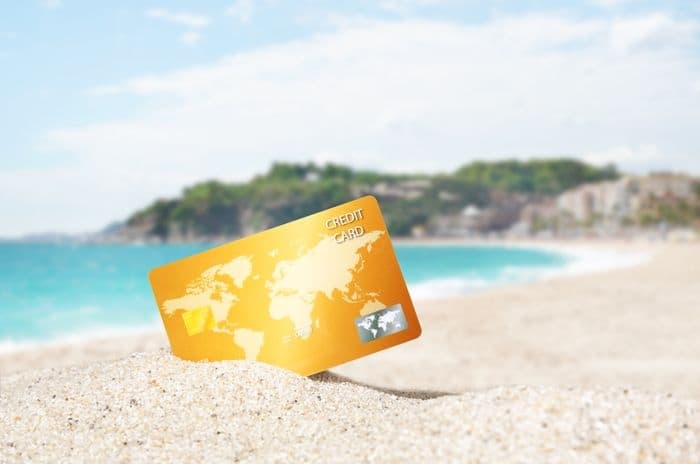 Credit: Africa Studio/Shutterstock.com
The consumer body said that "unnecessarily complex and confusing" terms advertising foreign currency exchange were misleading consumers and discouraging them from shopping around.
"Converting £500 into Euros can cost from less than £10 to more than £30 depending on where you switch your money," said Mike O'Connor, Consumer Focus' Chief Executive.
Terms such as '0% commission', frequently touted by those advertising credit cards for spending outside of the UK, were also singled out for further investigation.
Consumer Focus said that such terms frequently made it "difficult for consumers to make well informed choices" an assertion which seems to be borne out by the sheer amount Britons pay out in use abroad fees.
According to Sainsbury's Finance research from July this year, 49.5% of Brits have withdrawn money on their debit cards abroad. Based on average withdrawal amounts and fees that means the average cardholder spends £41 on foreign currency purchases a year.
The Office of Fair Trading (OFT) now has 90 days to consider the merit of the super-complaint and publish a response on what action, if any, it will be taking.
How fair?
That action will have to take account of the industry's response to claims, however.
The British Bankers Association (BBA) have already suggested that the complaint didn't account for the true cost of providing foreign currency.
"Any analysis of this market needs to take full account of the costs to businesses of providing these services," the trade body said in a statement.
"Transaction costs abroad are driven by the costs of overseas payment systems, often in countries where free banking does not exist."
In addition, there's the problem of implementing such changes in such a way that they actually benefit consumers.
In 2007, for example, EU legislation dictated that Mastercard had to scrap the fees it charged to retailers for cross border transactions in Europe - a move that could save European retailers around ten billion Euros a year, but was widely condemned for making little difference to consumers.
The EU said cross border fees resulted in inflated prices on products for a decade and a half, but critics claimed that the cost differences aren't passed on to consumers.
Supermarkets denied that claim, however. An official from Tesco stated that, "Tesco pays about £100 million in fees to the banks for processing credit and debit cards - that's £100 million that we haven't been able to invest in price, range or service for our customers."
Travel costs: credit and debit cards
Although travel money is a broad area and includes many companies which we wouldn't normally think of as financial providers, two of the three concerns Consumer Focus raised touch, in some way, on credit and debit card providers.
The claim that unfair charges are levied on purchases of foreign currency within the UK, for example, could touch on the fact that the vast majority of credit card providers class purchases of foreign currency as cash transactions.
That classification means that credit card users must pay interest from the moment they change currency using a credit card and typically pay a much higher interest rate for the transactions than they would with a normal purchase.
However, if such charges are considered by the OFT they'll still play second fiddle to the "complex and unclear" use abroad charges levied by debit card providers.
Use abroad fees
Cash cards are fast becoming the primary payment method wherever in the world their holders are and users are far less likely to switch current accounts than any other financial product, which means many will be stuck paying out uncompetitive fees for use abroad.
Use abroad exchange rates
An investigation of the exchange rates used by providers when cards are used to spend abroad is also likely.
In December 2010, an investigation carried out by The Guardian found that Tesco, Natwest and RBS credit card customers were being charged foreign exchange rates set by the card providers, rather than the standard Visa and Mastercard exchange rates.
In Tesco's case, that meant that cardholders were being charged around 2% on top of the published 2.75% foreign exchange fee every time they made an overseas transaction.
Although the bank communicated to customers that it had started setting its own rates a year earlier, the nature of the fees - which change daily in response to the money markets - means that it's hard to quantify just how different they are to the standard issuer exchange rates.
Tesco denied that setting its own rates was unfair, however.
"Tesco Bank aims to offer its customers great value across all of its products," a spokesperson for the supermarket told us.
"To make a true comparison of the cost of foreign currency transactions, all related charges need to be considered, not just the currency conversion rate."
However, the Tesco card can cost more even than a card with a higher foreign conversion fee.
The Guardian's report found that a 200 Euro item bought on November 24th 2011 cost £3.95 more in fees and charges with the Tesco card than with a standard Lloyds TSB card, for example.
Despite their denial that the fees were unfair, however, Tesco started using the standard Mastercard rates again in February this year.
Natwest and RBS made the same change from July 1st this year.
"It was clear from feedback that customers wanted a more standardised approach to how these rates are calculated, and one that was easier for them to understand," a Natwest spokesperson said.
Whether those changes will be enough to protect providers from new OFT rules in the sector remains to be seen, however.