IT'S not just comedians concocting elaborate schemes to dodge tax this year.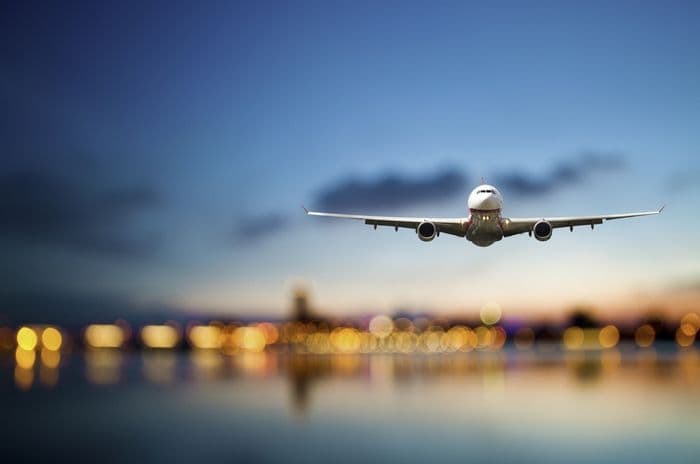 Credit: PhotonCatcher/Shutterstock.com
As air passenger duty (APD) soars, over one in 10 British travellers would avoid the tax by flying from other European cities, according to a customer survey released earlier this year.
Which made us wonder: does this tax dodge really save money?
Travel Tax dodging: how it works
The Government increased Air Passenger Duty rates again in April by 8%, which means the tax charge on long haul flights can sometimes be close to £100.
To avoid high tax rates, 14% of those polled by Sainsbury's Travel Money (the equivalent of over 6.6 million Britons) say they would be willing to book a short-haul flight to a non UK airport and take a long-haul flight from there.
On paper, it looks like a good move.
Sainsbury's found that London passengers flying Economy Class to Cape Town, for example, would typically be charged £460 in taxes and fees, substantially more than the £347 they'd pay when travelling from Rome, £326 from Amsterdam or £318 from Paris.
Not so simple: the APD bands
If you think booking an indirect route may drastically reduce your travel costs, however, it's not so simple: APD tax falls into several different bands and different countries receive tax hits.
These are the tax bands:
Band A: 2,000 miles - includes Ireland, the Channel Islands, Spain, Portugal, France, Greece, the Canary Islands, the Balearic Islands, Tunisia, Turkey, Italy and Russia (West of the Urals) - £13
Band B: 4,000 miles - includes the US, Canada, United Arab Emirates, Jordan, Lebanon, Ivory Coast, Israel, Gambia - £65
Band C: 6,000 miles - includes the Caribbean destinations of Barbados, British Virgin Islands, Cayman Islands, Dominican Republic and Cuba; South American countries such as Brazil, Belize and Colombia; South Africa, Burma, China, Hong Kong, Japan, Kenya, India, the Maldives, Mauritius and the Seychelles - £81
Band D: Australia and New Zealand, for example - £92
So, just from this, we can see that some places that might be expensive to fly to are not going to attract much tax so tax dodging is a bit redundant.
On the other hand, we can clearly see that there's such a big difference between bands A and D that short-haul flights will still be pretty cheap which means it could be worth getting two flights.
Is it worth it?
As far as we could tell (and, please, contradict us in the comments) it's rarely actually worthwhile getting two flights purely to dodge tax.
If a short break in Europe is an end in itself, then it sometimes seems worth it but if saving money on flights is the only aim we tended to find that the saving was small - £50 to £80 - when looking at the cheapest flights.
Aiming to find the biggest discounts for just one week in September we found a flight to the Seychelles for £619 from Paris (£721 from London) and a £681 flight to Cape Town from Paris (£736 from London).
Neither are discounts really worth writing home about.
That saving gets even further eroded when you take the following into account.
Connections
Before you jump in and book your tax dodging flight, you need to take into account the extra organisation and costs that will arise as a result of the connection.
Firstly, you need to be prepared for a missed connection as it's not unlikely that one of your flights will be delayed. This could mean you risk missing your onward flight.
As you have booked the connecting flight separately, you will have no right to expect a new flight from the airline.
Travel insurance
It is also unlikely that your travel insurance will cover independently booked flight connections.
Insurance provider Essential Travel, for example, warned this year that passengers booking a connecting flight via the continent would not be covered if they missed their flight after being delayed in their flight from the UK.
To try and avoid this happening, it maybe safer to stay overnight in the European city you are flying from and take your connecting flight the next day.
Surcharges
Although the initial saving by flying long haul from another country could be huge, you need to take into account other hidden costs that could equal out the difference. This includes a possible overnight stay in the European city you fly to and possible transport costs to your hotel there.
Also don't forget if using a no frills airline for your long-haul flight, you will probably have to pay a surcharge for your bags, which you wouldn't normally pay with a thru-ticket.
In addition, booking flights from another European city will most likely mean you will pay in Euros, which can add 5-6% to your ticket cost on top of card currency fees and conversion.
When you have taken all this into consideration you need to work out if the saving will be significant enough to justify the extra effort and possible hassle a connecting flight could cost you.
Being a tax dodger
Even if you work out that a connecting flight does end up far cheaper, from a moral standpoint you may decide not to dodge tax.
Similar to taxes on alcohol and cigarettes, APD flight taxes exist to some extent to discourage frequent flying due to its polluting aspects.
If you still decide to go ahead with your tax dodging, you can ease your guilt slightly by making a carbon offset payment to cover the emissions made during your trip.