Why older pensioners are still in poverty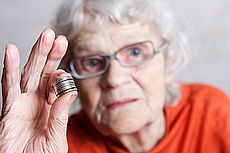 ©iStock.com/Rendery
Older pensioners have far less income - and are more likely to live in poverty - than their younger counterparts, according to a charity.
A report from the organisation Independent Age found that the average income of over-75s was £59 a week less than those aged between 65 and 74, and that a fifth of older pensioners - some 950,000 people - live in poverty.
The authors say that, having had direct experience of World War II, many over-75s place great store in "keeping a brave face", despite desperately needing help.
Many are entitled to receive assistance in the form of Pension Credit and other benefits, but are failing to claim, they add.
Not wealthy
The charity's chief executive, Janet Morrison, says that we need to ditch the idea that pensioners are uniformly wealthy, saying that it is "foolish to assume that inequality simply ceases to exist at retirement age".
She points to the fact that when we talk about pensioners being better off than ever before, the discussion tends to focus on the new generation of retirees, made up of the generation known as the Baby Boomers.
These younger pensioners - born during the more optimistic post-war years - benefited from both a rapid rise in real earnings and the spread in occupational pension schemes during their working lives.
As well as having higher incomes from their pensions, many choose to keep working in some capacity after state retirement age, with the result that this age group have seen their income increase over the past five years.
This group have skewed the overall data - painting an unrepresentative picture of older people enjoying a more carefree lifestyle than many of us can manage.
Indeed, late last year, the Institute of Fiscal Studies (IFS) suggested that the current generation of pensioners is better off than ever before - to the extent that they have higher average incomes than the rest of the population.
Faring badly
The flip side is that the incomes of older pensioners, according to Independent Age, have remained static since 2010.
For many poverty is "a persistent threat" if not already a reality, with people struggling to pay for essentials including heating, transport, non-prescription medicine and home maintenance.
Some over-75s fare worse than others: the richest 20% have average incomes more than four times higher than those of the poorest 20% - with this latter group more likely to be made up of women, single people and those in rental accommodation.
The Independent Age report suggests that a quarter of single women aged 75 or above - more than 400,000 women - are living below the poverty line, defined in the report [pdf] as having an income of less than £182 a week before housing costs.
Older women are more likely to live alone, meaning they're more likely to have to rely on just one person's income. And with the exception of non-pension benefits, that income is lower on average than that received by men of the same age.
Contingency plans
Those with lower incomes are less likely to have much in the way of savings: more than half (56%) of over-75s have less than £5,000 in savings, while 46% have less than £1,500 put by, and a quarter have no savings at all.
As with younger people who don't have anything put by, that raises the risk of one or two unexpected expenses pushing people into debt.
Some of those who do have some savings have already assigned them to cover particular expenses. Independent Age cite 86-year-old Jack, who says he's "got enough in the bank to bury me [and] pay for all the bills, so my daughter doesn't have to do it".
The State Pension
This leaves many relying on the old State Pension and other pension age benefits, but these are far from secure.
The "triple lock" - which guarantees to increase the value of the old State Pension every year by whichever is the highest out of inflation, average earnings or a minimum of 2.5% - is only guaranteed until 2020.
No one who gets the old State Pension is eligible for the new flat rate State Pension - which means that those claiming the old version could see its value diminish rapidly in just a few years, making them even poorer when they're more likely to need support.
However, Independent Age say that more than 750,000 of the over-75s who are entitled to Pension Credit are failing to claim it - often because they don't realise that they're eligible.
It's available to people who have reached the female State Pension age and the Guarantee part of the credit will top up weekly income to at least the minimum level of £155.60 for single People, and £237.55 for couples.
Silent Generation
While online services such as Turn2Us, which aim to tell people about the benefits and grants available to them, over-75s are the least likely to be able to use the internet.
According to Ofcom's latest Adults' Media Use And Attitudes report, almost two thirds of those aged 75 and above say they do not use the internet at all.
Other barriers preventing pensioners claiming the benefits they're entitled to include disability and, of course, poverty itself - by preventing people from being able to get to the Government offices where they might be able to receive assistance.
Then there's the "make do" attitude displayed by many elderly pensioners. Having lived through the war, they tend not to seek or demand help.
Independent Age say that this age group tend not to report that they're suffering from material deprivation in terms of going out socially more than once a month or having access to a car or taxi when they need.
Rather than saying they can't afford such things, the so-called "silent generation" are more likely to say they "don't want" or have no need for them, despite the impact going without has on their standards of life.
Whatever the reason they don't claim, Age UK say that every year older people miss out on approximately £3.7 billion of benefits they're entitled to, ranging from Attendance Allowance to Bereavement Benefits and the above mentioned Pension Credit.
Preventing further poverty
So to help prevent older and poorer pensioners falling further into poverty, Independent Age are asking that Pension Credit receive its own triple lock.
They're also calling on the Government to guarantee that as and when Attendance Allowance is changed, it won't include the introduction of a means test, or result in lower incomes for older people, particularly given the crisis in social care funding.
They are also calling on the Government for reassurance that older pensioners will continue to receive universal benefits such as the Winter Fuel Payments and free bus passes.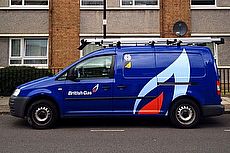 21 November 2017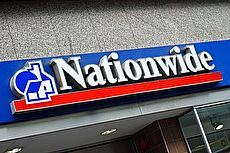 16 November 2017
13 November 2017
Follow us or subscribe for FREE updates and special offers