Santander to charge £10 for store card 'underuse'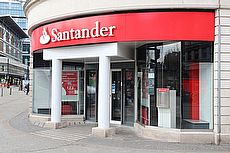 ©iStock.com/tupungato
HIGH street store cardholders could face new charges after the New Year if they leave their accounts inactive.
Santander, which manages millions of store card accounts on behalf of many high-profile British chains, is planning to introduce a £10 charge to customers who haven't used their card in six months.
Store cardholders loyal to brands such as Miss Selfridge, House of Frasier and Laura Ashley, as well as many other popular high street stores, will be affected by the new charge.
Savvy store card users hit hard
Store cards are one of the UK's most expensive forms of credit.
Their very high rates of interest often border on 30% p.a and cardholders are denied some of the basic rights credit cardholders enjoy.
Nevertheless, as we explain here, they have proved popular, mainly because of their generous introductory offers.
There are 13 million store cards in Britain today and £2.2 billion has been spent on them over the last year.
The cards typically offer an introductory deal such as a certain percentage off one 'basket' of shopping or a shopping voucher to spend in store, an attractive proposal for those looking to borrow to cover spending.
The deals are even more attractive for those who can pick up the deal while avoiding making interest payments by clearing the balance in full.
After the initial offer, however, attractive deals tend to come along infrequently so many of the savviest store card users leave their accounts dormant until the next money off promotion comes along.
The new rule targets the most wily consumers, then: those willing to exploit store cards to make the most of shopping savings without splashing out on interest payments.
How does the new fee work?
Customers who don't make frequent use of their store cards will be charged £10 for every six months their account remains inactive.
Like other card providers that charge dormancy fees (more on these), Santander claim that the fee is necessary to cover the administrative cost of supplying the physical card and any statements.
Santander have pledged to contact store cardholders within 30 days of the charge being applied.
That'll give cardholders time to avoid the fee by either using the card or closing the account, the bank says.
However, using the card could mean high interest charges in the future and closing the account means cardholders will be shut off from future rewards so it's likely that many customers will feel they have to pay the £10 fee despite those precautions.
There's also no technical way around the charge. Santander store card holders are already subject to a Credit Balance Fee which is applied if they have a credit balance on the account for three successive months.
Holding a balance on the card account is then, by no means, a method for avoiding the new dormancy fee.
Customers react angrily
Customers are reacting angrily to the new policy.
It's unjust, many claim, to bring in unexpected charges which were not in the terms and conditions when the card was taken out.
The clarity of Santander's communication on the new change has also come under attack.
Existing customers are being sent a letter on the new Consumer Credit Directive (CCD), which will also relate the new dormancy fee, even though it seems likely that at least some customers will miss the news this way.
Santander seem unlikely to back down, however.
The bank is simply aligning the rules of the store cards to the conditions of the Santander Zero credit card, a spokesperson said.
Consumers who hold the Zero credit card are also subject to a fee for leaving accounts dormant so why, Santander argue, shouldn't store card users be subject to the same rule?
However, Michelle Slade from Moneyfacts poured cold water on Santander's assertion that store cards and credit cards should be subject to exactly the same rules.
"Lots of people get a store card for Christmas and then forget about it," she said. "If [Santander] enforce this, many will be caught out."
And, despite this explanation, a Santander spokesperson confirmed that the bank has no current plans to charge mainstream customers - other than those with the Zero card - for underuse of their cards.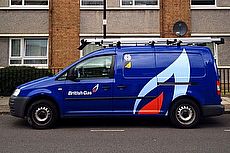 21 November 2017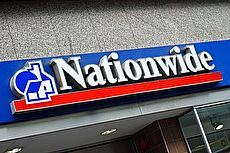 16 November 2017
13 November 2017
Follow us or subscribe for FREE updates and special offers