EE reveal new smartphones and tariffs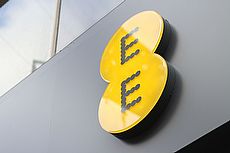 EE have announced new deals for the Samsung Galaxy S7 and S7 Edge handsets, with price plans for the LG G5 and the Sony Xperia X and XA to follow soon.
The announcement coincides with the unveiling of the high-end devices at the Mobile World Congress in Barcelona.
EE say that, when released, the handsets can immediately be used for wi-fi calling, but that 4G calling (also known as Voice over LTE or VoLTE) will be "enabled shortly after launch".
Not so fast
We'd be forgiven for wondering why EE, who have the biggest 4G network in the UK, have held back. After all, it now has "more than 95% of the UK population covered", 5% more than their original launch target of 90%.
But while calls made using 3G and 2G have been able to switch between the networks as and when necessary, calls made over 4G have simply cut out when the caller moves out of a 4G coverage area.
So while EE initially said they'd introduce 4G calling last summer, it was still nowhere to be seen when Three launched their 4G Supervoice service last autumn.
The reason EE gave was that they only wanted to make 4G calling available to customers "when it's on a par with, or better than, what customers are currently using".
Now though, Director of Network Services and Devices at EE, Tom Bennett, says that the network is "currently maintaining a dropped call rate of 0.4%" with the promise that it'll get to "just 0.1%".
For most people, it's not the promise of making calls over 4G that will be exciting them about the new handsets. As well as the usual boosts to their internal specs, the new phones can offer some genuinely innovative features.
Galaxy S7
Samsung's latest offerings - the Galaxy S7 and S7 Edge - initially look disappointingly similar to their S6 predecessors - but there have been some important improvements.
For one thing, the handsets have a new water-resistant design that should make them safe to a depth of roughly 1.5m for 30 minutes. Previous Galaxy S models have been water resistant - but the feature was done away with for last year's S6 and S6 Edge.
The phones also do well in the battery department - Samsung say they have enough power to screen 13 hours of HD video on a single charge. Recharging to 50% takes just 10 minutes, and there's also the option of wireless charging, although this is slower.
The S7 also accepts MicroSD cards - another feature that had been dropped from the S6 models.
EE are making the S7 available on the following 24-month plans:
| | Minutes and texts | Data | Upfront cost | Monthly cost | |
| --- | --- | --- | --- | --- | --- |
| | 500 / unlimited | 1GB | £109.99 | £39.99 | Visit EE |
| | 1,000 / unlimited | 2GB | £29.99 | £44.99 | Visit EE |
| | Unlimited | 4GB | £49.99 | £44.99 | Visit EE |
| | Unlimited | 10GB | £9.99 | £49.99 | Visit EE |
| | Unlimited | 10GB | £69.99 | £44.99 | Visit EE |
| | Unlimited | 20GB | £29.99 | £49.99 | Visit EE |
The S7 Edge will be available with the following plans:
| | Minutes and texts | Data | Upfront cost | Monthly cost | |
| --- | --- | --- | --- | --- | --- |
| | 1,000 / unlimited | 2GB | £99.99 | £44.99 | Visit EE |
| | Unlimited | 4GB | £29.99 | £49.99 | Visit EE |
| | Unlimited | 10GB | £9.99 | £54.99 | Visit EE |
| | Unlimited | 10GB | £49.99 | £49.99 | Visit EE |
| | Unlimited | 20GB | £29.99 | £54.99 | Visit EE |
| | Unlimited | 20GB | £69.99 | £49.99 | Visit EE |
The above plans come with inclusive calls and texts when travelling in the EU - which for at least the first year of the contract will be something of a bonus.
From June next year, however, mobile roaming charges will be abolished for EU residents travelling within the 28 member states.
Existing EE customers hoping to upgrade to one of the new plans can do so - and for those opting for one of the 4GB plans, they'll actually get 10GB of data per month for the same price.
Anyone pre-ordering either of the phones online or in store before March 6th will get their new handset three days before the official launch - on March 8th instead of March 11th.
The LG G5 and friends
Possibly more exciting, however, is the LG G5. It boasts a "modular" design, in which the bottom fifth of the phone slides out and can be replaced by what LG call "friends".
At the moment, these include a Bang & Olufsen digital-to-analogue converter that improves the sound quality of the music played through the phone via a better speaker, alongside a microphone and second headphone jack.
There's also a chunky camera controller/grip that adds an extra (non-removable) 1,200mAh battery to keep the phone powered while taking more photos - which should be easier to do one-handed because of the design.
Other "friends" will undoubtedly be added to the range but simply being able to remove the base of the phone means that the battery can be much more easily replaced - which isn't always the case for many smart phones.
On a related note, the other standout feature of the phone is the two camera lenses on its back.
The first is a normal lens, while the second can be used to capture 135-degree wide-angled shots such as landscapes or group photos - but its resolution is just eight megapixels, compared with the 16 megapixels offered by the normal lens.
Prices for the LG G5 and its friends aren't yet available, but EE say they'll have some kind of "exclusive pre-order offer" available towards the end of next month.
In the meantime, interested parties can register their interest at the EE website.
Sony Xperia
Judging by the comments coming from the Mobile World Congress, many people haven't known quite what to make of the Sony Xperia handsets.
The XA is meant to be the budget Xperia handset, without looking like the budget option - sharp design and an edge to edge screen makes it look like it should be much higher spec.
The lower spec XA can only boast a 720p resolution screen and a 13 megapixel camera - compared with the X's 1080p screen and 23 megapixel rear camera.
A certain amount of fuss has been made by Sony over the fact that the camera can track moving objects and predict where they'll move to, adjusting the focus accordingly to better capture action shots without blur.
Existing Sony owners who've had issues with the glass back may be pleased to hear it's been ditched in favour of a metal back, and the batteries are said to last for up to two days between charges.
Prices for the handsets aren't yet available, but given the strength of the competition, they'll need to be fairly reasonable when the phones go on sale later this year.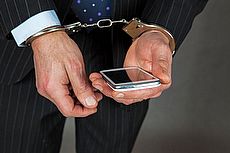 23 November 2017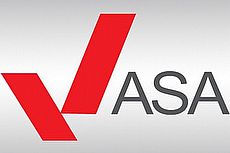 23 November 2017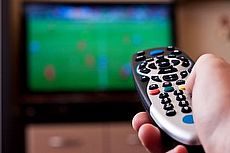 15 November 2017
Follow us or subscribe for FREE updates and special offers