YORKSHIRE based broadband provider Plusnet began offering unlimited deals for the first time today.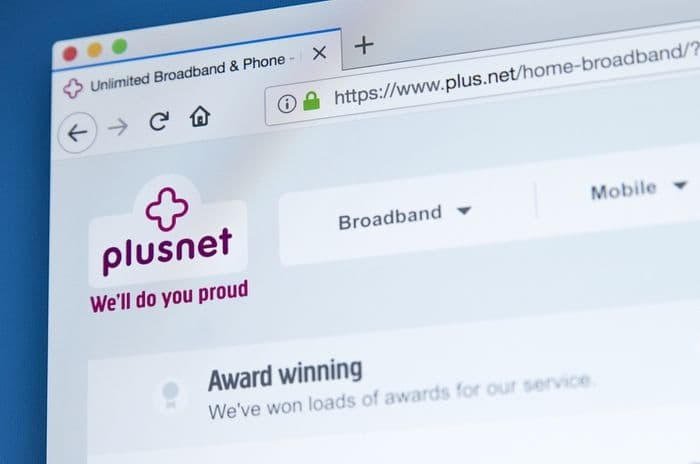 Credit: chrisdorney/Shutterstock.com
It's an interesting move for the ISP, which has always prided itself on being a cheaper alternative to the big four providers.
Unusually restrictive download limits - 10GB a month with the cheapest Value deal and only 60GB a month with Extra - helped keep prices low.
Will prices follow usage allowances upwards?
A new day up North
For the time being at least, no.
Existing Value customers will keep their small download limit and small monthly price unless they choose to upgrade.
The unlimited deal, which replaces Extra for new customers, is priced at £4.99 a month for the first twelve months (the length of the first contract) and £9.99 thereafter when the service is taken with Plusnet's line rental.
That certainly keeps Plusnet prices among the UK's lowest.
Market based pricing continues
It's also worth noting that market based pricing will continue under the new pricing regime.
Those in Ofcom markets 2 and 3, the most competitive, will be able to access the cheapest deals while those in the least competitive areas, market 1, pay a hefty premium.
Market based pricing has long been another Plusnet strategy for keeping the majority of their prices lower than competitors.
However, it's worth noting that their take on it isn't very unusual, as we've seen suggested elsewhere.
In fact, all UK ISPs except BT hike prices for those on market 1 exchanges.
Plusnet used to be unusual in that they only offered their cheapest deals in market 3 (see this story from 2009) but they've since moved into line with the rest of the market.
Truly unlimited?
Plusnet's chief executive officer, Jamie Ford, said that the provider had decided to switch to unlimited after noticing that, "customers' internet habits have changed considerably over the past 12 months."
But some have argued that heavy users of services that demand faster speeds won't necessarily be at home on the Plusnet network.
The ISP imposes prioritisation for certain services, particularly Voice over IP (VoIP) like Skype and video streaming.
P2P, for example, is on the lowest 'bronze' priority so peering traffic will be slowed if there is also high priority traffic on the network, watching TV online, for example.
However, these criticisms fall a little short of the mark.
Managed traffic is no bad thing and Plusnet have removed the rate limits which capped bandwidth for certain types of activity use so, overall, user experience should be improved under the system rather than negatively affected.
The solution to P2P being slowed, for example, would be to simply stop the higher priority activity.
The P2P traffic will go through as fast as possible (as opposed to up to 2Mb at peak time as under the rate limit system) and, in the meantime, the management ensures that video streaming will be smooth and uninterrupted.
In addition, a clear policy on when and how traffic is managed, which has always been part of the Plusnet service, is certainly welcome.
In the short term at least, the greater danger might be Plusnet underestimating the amount of bandwidth capacity it'll need to cope with the increased traffic.
Plusnet tell us that they have been shoring up extra capacity throughout the year and early tests of the network capacity sound extremely promising.
What about fair use?
It's also worth noting that the new Plusnet deals do not have a fair use policy.
Although that's fairly meaningless because the network is so heavily managed at all times, it does mean that heavy users shouldn't expect to be throttled (severely slowed) or cut off for exceeding 'unofficial' download limits, as is the case with other providers.
All in all, Plusnet are continuing to grow into a force to be reckoned with in the broadband market.
The company's growth has been slow - in the early years marketing activity was heavily focused on London, it's only relatively recently that the ISP has started advertising nationwide and offering fairly standard extras like home phone and fibre broadband - but it has also been steady.
Despite a few network issues recently, all caused by glitches in BT's 20CN and 21CN systems, and the occasional worrying report of poor service, the provider's reputation, in particular, has never looked so assured.
Lets hope unlimited doesn't prove to be a gear change too far. Read the full Plusnet broadband review here.
Edit note: an earlier version of this article contained inaccurate information about Plusnet's traffic management policy, this has now been updated.