According to new figures from Ofcom released today, Plusnet are now the fastest ADSL2+ provider, overtaking O2.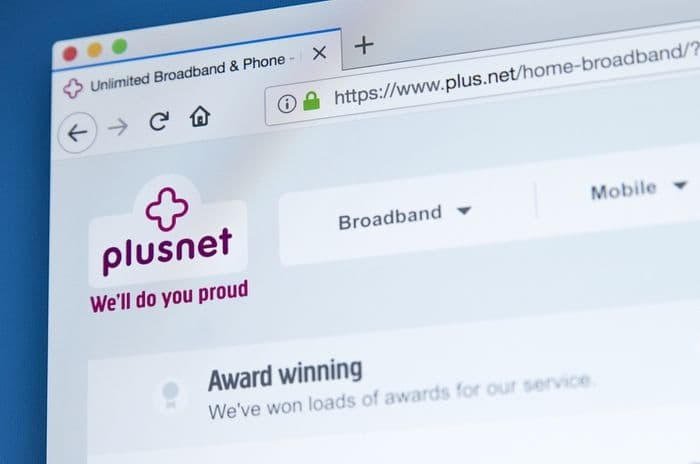 Credit: chrisdorney/Shutterstock.com
The findings come at a good time too: with so many disgruntled O2/Be customers looking for a new provider, Plusnet now seems well placed to be delivering on both speed and cost, as well as encompassing the customer service culture of a smaller brand.
While Plusnet is owned by BT, they have kept both their brand and their reputation for great customer service, winning favour from market reports by both Which? and the JD power survey.
That's something that was hoped for, but is not going to happen for BE.
Ofcom's average speeds
Each six months, Ofcom releases its research into average fixed-line broadband speed performance for the major ISPs: reporting on BT, Virgin, Sky, TalkTalk, O2, Plusnet, EE (formerly Orange) and Karoo - the sole ISP for Hull.
In both May 2012 and November 2011, Ofcom found the O2/Be network to be the fastest ADSL2+ provider, reporting average speeds over 24 hours as 9.1Mb to 10.9Mb and 8.8Mb to 10.7Mb in 2011.
The O2 network was also fastest during peak times, defined as 8pm to 10pm during the week, with average speeds of 8.9Mb to 10.7Mb and 8.6Mb to 10.5Mb in both of these reports respectively.
In comparison, while not the slowest, Plusnet had average 24 hour speeds of 7.8Mb to 10.3Mb and 7.2Mb to 9.3Mb respectively.
But in Ofcom's latest research, they've reported that Plusnet is now delivering average 24 hour speeds of 8.8Mb to 11Mb, while the O2 network is now slower at 8.6Mb to 10.5Mb.
The findings are the same at peak times, with Plusnet delivering average peak time speeds of 8.7Mb to 10.9Mb, in comparison to O2 at 8.5Mb to 10.4Mb.
Ofcom average download speed during period
Maximum
24 hours
8-10pm weekdays
Plusnet
9.4Mb - 11.7Mb
8.8Mb - 11Mb
8.7Mb - 10.9Mb
O2/Be
9.3Mb - 11.2Mb
8.6Mb - 10.5Mb
8.5Mb - 10.4Mb
Sky
8Mb - 9.7Mb
7.5Mb - 9.1Mb
7.4Mb - 9.1Mb
Faster than Sky
Perhaps more importantly for current O2/Be customers facing migration to Sky's network, Ofcom's research hasn't shown Sky to be performing anywhere near as well.
According to Ofcom, Sky is now the slowest ADSL2+ provider alongside TalkTalk.
Sky's average speed over 24 hours was reported at just 7.5Mb to 9.1Mb, and during peak times at 7.4Mb to 9.1Mb.
That's over a whole 1Mb slower than Plusnet and the current O2/Be network.
Sky even has the slowest maximum ADSL2+ speeds overall as well: just 8Mb to 9.7Mb. Plusnet is almost 2Mb faster on maximum speeds, delivering average real world speeds up to 9.4Mb to 11.7Mb.
O2/Be users, on average, will have been used to hitting speeds of 9.3Mb to 11.2Mb.
Plusnet gets attractive
Only recently, Sky experienced capacity issues in a select number of exchanges, which prompted some reporters to press Sky on whether they believe their network will be able to cope with the surge in demand bought about by the migration of O2 and Be customers.
Sky have been pretty confident that everything will be fine though, in a statement to Cnet UK a spokesperson said "On the rare occasions where temporary congestion issues have arisen in specific exchanges, Sky has moved quickly to upgrade them with extra capacity."
Many analysts have also taken to pointing out how select capacity problems happen to all ISPs, and it is perhaps a little unfair to assume Sky won't be able to cope.
But for unhappy O2/Be customers, staring down the line of network migration, these findings from Ofcom make Plusnet start to look like an ever more attractive option.