PHONES 4u has been forced into administration after losing its contract with Vodafone and EE, leaving customers confused about the status of their orders.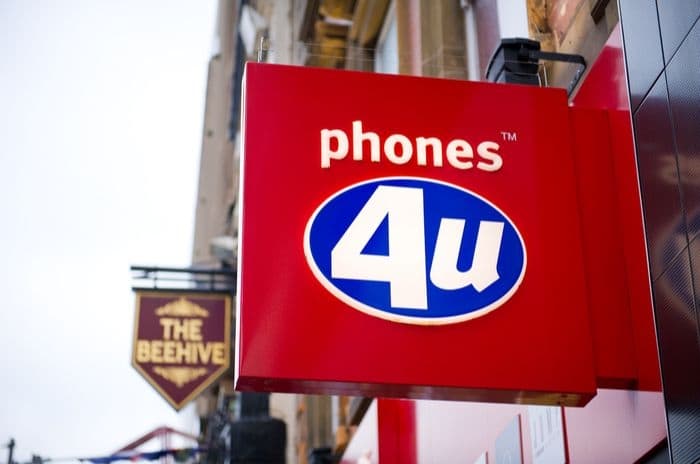 Credit: JuliusKielaitis/Shutterstock.com
The retailer had to call in the administrators on Sunday, after the UK's largest mobile network EE chose to sever its ties with its sales partner of 15 years.
This announcement means that Phones 4u no longer has a major network on the books, as it follows a similar move by Vodafone last month and O2 earlier in the year.
The decision is unlikely to be a reflection on the service provided by the retailer, but more to do with cutting costs and the networks' own real estate plans.
It has been described as a "very sad day" and a "complete shock", as last year the business had a turnover of over £1 billion, was making profits of over £100 million and employed thousands of people.
However, the lack of a contract with a major mobile network means that the company has lost nearly 90% of revenues and no longer has a viable business.
PricewaterhouseCoopers (PwC) have been officially appointed as administrators for the 560 outlets and 160 concessions by Phones 4u's private equity owner, BC Partners.
The collapse of the high street store has led to all stores closing and almost 5,600 jobs put at risk, until a decision is made on whether the business can reopen for trading.
While the appointment of PwC is a step in the right direction, their priority will be suppliers, lenders, and employees, rather than the consumers.
Will it affect contracts?
Phones 4u has confirmed that the majority of mobile contracts won't be affected. All customers should still receive their mobile service as normal, as it is the network that actually provides the service, with the retailer just selling the contract.
EE, O2 and Three have also confirmed that despite not severing ties with Phones 4u, they will still provide the service to customers and prices won't change.
Virgin Mobile has also said that its mobile services will still be available as normal, but it was still in contract with Phones 4u when it went into administration.
However, any orders that have not yet been dispatched will be cancelled, with customers to receive a full refund. This includes pre-orders for the new iPhone 6 and 6 Plus.
Phones 4u also has its own mobile network, Life Mobile, which has also gone into administration.
The MVNO only launched in March 2013 and was reportedly achieving customer growth "ahead of expectations". Just like Phones4u customers, those already signed up should continue to receive a service as normal.
As the website is currently offline, anyone with questions about an existing or new mobile contract should call the Phones 4u customer service team. The following numbers are still active:
Phones 4u Customer Service: 0844 8712253
Technical Support: 0844 8712233
Handset Repairs: 0844 8712269
Phones 4u Care: 0844 8710535
LIFE Mobile Customer Service: 0844 3221133:
What about repairs and replacements?
While most contracts won't be affected by the retailer entering administration, it isn't yet clear what will happen with promotional deals, mobile insurance policies, faulty goods, or goods to be returned.
Phones 4u has said that its insurance customers can call 0333 2226733 if they have a claim. Other than that, the only advice coming from the retailer at the moment, is for customers to phone the customer service team.
Dixons Carphone has offered to help out where it can, and is thought to be willing to honour all warranty and upgrade commitments from the 160 Phones 4u concessions within its own stores, limiting the impact on consumers.
The major providers have also said that customers struggling to get through to Phones 4u regarding faulty goods, can contact the appropriate network's customer services department.
| Network | What to do | Contact |
| --- | --- | --- |
| EE | Contact handset manufacturer first, then if problem isn't resolved, EE customer service will arrange a fix. | In-store only |
| Vodafone | Contact Vodafone customer services | 0333 304 0191 |
| O2 | Contact O2 customer services if unable to get through to Phones 4u | 0344 809 0202 |
| Three | Contact Three customer services | 0333 300 3333 |
| Virgin Mobile | Contact Virgin Media customer services | 0845 600 0789 |
.