BROADBAND customers will have to pay up to £7 a month extra on their bills to fund Openreach's full-fibre internet rollout, according to the telecoms regulator Ofcom.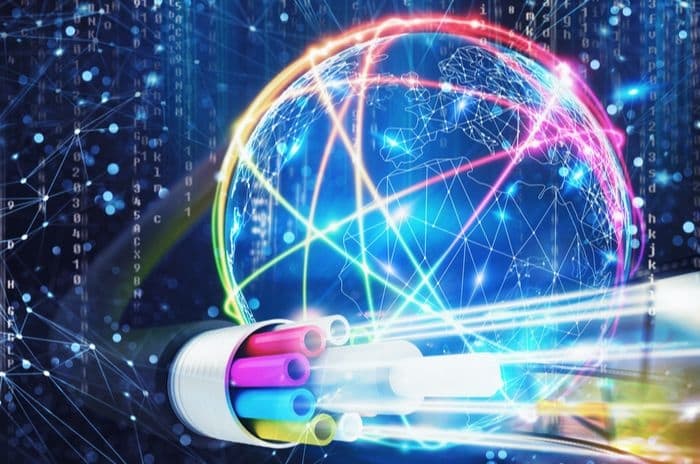 Credit: alphaspirit.it/Shutterstock.com
This figure, given by Ofcom's CEO Sharon White in a major speech at Virgin Media's centre of excellence, would mean that customers on the Openreach network might have to pay around £84 extra a year.
However, while the tabloids (e.g. The Daily Express) are reporting this as if all customers on the Openreach network will have to pay up to £7 extra, Ofcom are in fact of the understanding that only customers who receive FTTP broadband via Openreach will be affected.
Not only that, but the increasing competition provided by such rival networks as CityFibre, Hyperoptic, and Virgin Media, may help to keep the overall price rise down.
3% of premises
The £7 a month estimate came from a speech by Ofcom's Sharon White, who in speaking on competition in the broadband industry took the opportunity to urge BT and Openreach in particular to invest more in FTTP broadband.
"In the UK, just 3 per cent of premises can benefit from these types of connections", she explained. "That's why significant investment is needed for the UK to climb its way up to a seat at the top table of the world's digital economies".
Yet while she emphasised the superior speeds and reliability FTTP broadband offers, she stated that BT's plans to bring full-fibre connections to 10 million premises by the mid-2020s is "dependent on up to £7 a month being added to broadband bills".
Who pays?
The problem with this estimate is that Ms White didn't make explicit just who will be footing the extra money.
Some news outlets are reporting the news as if every customer with BT, Sky, TalkTalk or Plusnet are in line to pay as much as £84 extra a year for their broadband.
However, it's likely that it would apply only to customers who end up taking FTTP broadband from a provider on the Openreach network.
This much was suggested by an August article published by The Register, who had seen a leaked copy of Openreach's private consultation on a nationwide FTTP rollout.
"In it," the IT website reported, "Openreach proposes communication providers commit to moving "the entire Openreach customer base" to fibre in the areas identified, which would mean customers paying an additional £7 per month.
Forced switchover
This moving of customers "in the areas identified" relates to one of the options Openreach later outlined (in October) for rolling out full-fibre to 10 million premises.
In particular, it would see Openreach customers in areas with FTTP broadband switched automatically to a full-fibre service.
As the Register quote suggests, the £7 extra a month would be paid only by such customers.
And this is also what we were told by Ofcom, whose understanding of the matter is the same as The Register's.
Less than £7
Customers therefore needn't worry that they'd be asked to pay £84 more a year even if Openreach's full-fibre rollout doesn't reach them by the mid-2020s.
That said, according to the plans being considered by Openreach they would still have to pay a bit extra under a forced switchover.
However, it would likely be noticeably less than £7 a month, given that up to 10 million customers would be directly paying for FTTP broadband themselves.
Added to this, Ofcom's "up to £7" estimate is based on the furthest end of the £3 billion to £6 billion range calculated by Openreach, underlining how it could be significantly less even for those directly affected.
Competition
Sharon White herself also noted that the cost of FTTP deployment could be reduced significantly if other rivals made full use of Openreach's ducts and poles, and if competition were increased as a result.
Access to such ducts and poles has become cheaper in the wake of Ofcom's Digital Strategic Review 2016, and Ofcom believe that using them more extensively "would take the average cost of providing a home or business with full fibre from around £500 to £250".
In turn, this would help networks other than Openreach expand their respective FTTP coverage, while making the price they charge for full-fibre subscriptions cheaper and more competitive.
And with Hyperoptic and CityFibre separately hoping to reach five million premises by 2025, this could allow customers who don't want to pay Openreach or BT's prices to move to a different provider.