A third of us failing to protect our identities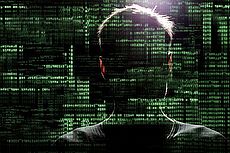 ©iStock.com/KyKyPy3HuK
A THIRD of people aren't taking basic measures to protect their identities, despite one in four UK adults having been victims of identity fraud.
That's according to fraud prevention organisation Cifas on the launch of a new campaign to tackle the issue, Not With My Name.
They say the level of ID fraud has increased by 27% in the first quarter of 2015 - and that with each victim losing an average of £1,200, UK adults have now lost more than £3.3 billion to identity fraud.
And while the average ID fraud victim is male and 46, their annual Fraudscape report [pdf] shows that cases of identity fraud are increasing most consistently among people aged between 21 and 30.
More cases than ever
Cifas is an organisation comprising of members ranging from banks and credit card providers to retailers, telecoms companies and public sector organisations.
Between them, those members reported nearly 277,000 cases of fraud during 2014, up 25% on the number of cases reported in 2013.
Identity fraud makes up the bulk of reported cases, accounting for 41% of 2014's reported cases - and the number of cases is increasing every year.
The next largest type of fraud, accounting for 38% of cases, is "misuse of facility" fraud. This is when people knowingly use their own details and accounts wrongly - for example, paying in an altered cheque, or making a payment knowing it's going to fail.
Misuse of facility fraud also covers people letting their accounts be used to transfer criminal funds - taking part in money laundering, basically.
And yet identity fraud is a bigger issue. Cifas have written for us previously about the scale of the problem, here.
Keeping up to date
It's likely that while companies tend to spend a lot of time and money on their security, we as individuals are far more lax about our information.
So, despite being widely agreed as the most important thing to do to keep our computers and devices secure, more than a third of people admit to not keeping their firewall and anti-virus software up to date.
As we explain in our guide to staying safe online, a large number of the security threats we face - including those that attempt to access our personal information - can be countered just by keeping our software as up to date as possible.
People who keep their devices fully patched could still be giving away valuable personal information because they just can't help sharing our lives on social media.
Cifas say 35% of us don't limit the amount or type of information we share on Facebook, Twitter, and so on - and only 37% of us can resist the lure of posting photos of ourselves on holiday while we're away.
This might be little more than annoying to our friends and followers if we've made sure our accounts are protected - but as we've covered here, a third of people using Facebook haven't set any privacy settings.
Get Safe Online chief executive Tony Neate says the information we share about ourselves online - especially on social media - is entirely within our control. He adds that we can make what we do choose to share even more secure with very little effort:
"Something as simple as changing our privacy settings on social media will only take a moment but could protect us from a devastating crime."
Age and address
There's an age component to this - just 16% of people aged 18 to 24 choose not to share their holiday snaps on social media, compared with a quarter of 25 to 34-year-olds, and around half of those aged 55 and above.
As mentioned above, the number of cases of identity fraud is rising most consistently among those under the age of 30.
Cifas say they believe there's an element of increased exposure involved. As people enter their 20s their access to financial products increases, making them more vulnerable to attempted fraud.
At the same time, having been online for most of their lives they've provided plenty of details for fraudsters to find and use.
And younger people are also less likely to carefully dispose of letters and other mail containing personal information by shredding it or similar.
Cifas also highlight the importance of making sure there's less mail containing that sort of information lying around, by making sure post is redirected for at least six months after moving house.
The minimum redirection period offered by Royal Mail is three months, but they recommend having one in place for 12 months in order to help cut down on mail being intercepted after moving.
Even so, that won't catch all the mail we receive; as more commercial senders use services such as TNT - who don't offer a similar redirection service - it's up to the individual to try to contact as many of the companies likely to send post to them as possible.
For those who haven't moved home, it's still worth keeping an eye on the post. While fraud resulting from mail interception is decreasing when compared to fraud committed by poaching online data, it does still happen.
Cifas quote the example of a woman from Leeds who had seen someone hanging around a communal mailbox in her building, then received several notifications of attempted loans made with her name and address.
Enter password here
The Not With My Name campaign aims to highlight security issues such as those above, as well as reminding people of the value of some old school tricks like making sure we cut up our old credit and debit cards.
Using strong passwords, and keeping them secure, would also seem like a pretty obvious move - but even Cifas chief executive Simon Dukes admits this is difficult for lots of us, saying many people report suffering from "password fatigue".
There are ways around this, though. We've plenty of information on how to stay safe online, including advice on setting strong passwords and remembering them all, available via the links in the box above.
With Cifas saying dealing with the fallout of identity theft can take as long as 200 hours, a few minutes of wrangling with privacy settings and passwords now could be well worth it. As Mr Dukes puts it:
"...there is so much more we could all do to make a fraudster's job more difficult... We need to change the way we think about our identities and prioritise protecting them."
Meanwhile, anyone who's worried they've already been a victim of fraud as a result of identity theft should report it to Action Fraud, either online or by calling 0300 123 2040.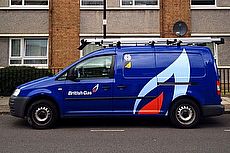 21 November 2017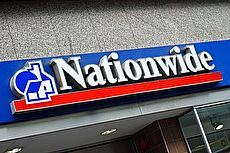 16 November 2017
13 November 2017
Follow us or subscribe for FREE updates and special offers