OFT joins campaign to stop loan sharks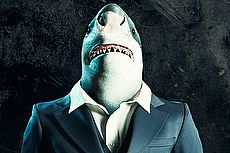 ©iStock.com/RyanJLane
THE Office of Fair Trading (OFT) announced today that it's stepping up its involvement in a campaign designed to warn consumers about loan sharks.
200,000 posters and leaflets for the Stop Loan Sharks campaign - concentrated in high risk areas - will be distributed by the trading watchdog in partnership with specialised teams from Trading Standards.
It's estimated that 165,000 households in the UK use illegal money lenders, half of them in the UK's most deprived areas.
Loan sharks - defined as any lender operating without a consumer credit license - often charge exorbitant rates of interest and then use threats or violence to get the cash, the OFT said.
Since 2004 the Stop Loan Sharks project has helped to write off more than £31 million in illegal debt, seized £1 million in cash and sent many loan sharks to prison.
How to stop a loan shark
The campaign works by encouraging people to report loan sharks in their local areas.
"It may seem like easy cash at first but very quickly people can become trapped in a spiral of debt, with entire communities having their lives controlled by loan sharks and living in fear and despair," said Jacqui Kennedy, Director of Regulatory Services at Birmingham City Council.
The community aspect is clearly particularly important in the fight against loan sharks.
Illegal lenders are likely to be well known in their local communities which means police rely on other members of the community coming forward.
For example, the Scottish newspaper The Daily Record ran its own campaign against loan sharks in 2006 and secured a 10-month conviction for Gerry Law, an illegal lender who was found to be charging those going to him to borrow the equivalent of eleven million percent for borrowing.
Law had been operating for 25 years without the police getting involved in his illegal, and often life ruining, activities.
Like the Record, Ray Watson, Director of the OFT's Consumer Credit Group is out to encourage those using an illegal lender, or who know one in the local area, to come forward.
"If you've borrowed money from a loan shark you haven't broken the law, they have," he said.
"Loan sharks cause misery to thousands of families and should be stopped. If you have information about loan sharks, report it to the Illegal Money Lending hotline."
You can report a loan shark by calling 0300 555 2222 or sending an email to reportaloanshark@stoploansharks.gov.uk.
More information can be found on the Directgov's dealing with loan sharks site.
Alternatives thin on the ground
Loan sharks target those who can't get access to mainstream credit.
Even bad credit rating credit cards, high interest rate store cards or short term high interest loans can be difficult to come by for those who have faced severe financial problems in the past and, with their long application times and a tempting, constantly 'open', line of credit they're hardly comparable to payday deals.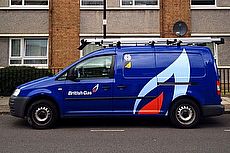 21 November 2017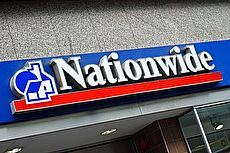 16 November 2017
13 November 2017
Follow us or subscribe for FREE updates and special offers