Help to Buy ISAs launch - but will that help fix housing?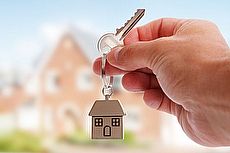 ©iStock.com/BrianAJackson
NATWEST have become the first provider to announce details regarding Help to Buy ISAs, which are launching next week.
The bank will offer a rate of 2% to those saving for a mortgage deposit using the Government-backed scheme.
The other institutions that have pledged to provide the new ISAs - Barclays, Lloyds Banking Group, Nationwide, Santander, and Virgin Money - have yet to reveal details of the rates they will offer.
What is a Help to Buy ISA?
Chancellor George Osborne announced the creation of the new tax-free accounts in the last budget, promising to reward savers with a 25% bonus - an extra £25 for every £100 saved - which is a far better rate of return than can be found anywhere else.
However, there are limits. The Government won't pay any bonus to those with less than £1,600 saved; they also plan to cap the bonus at £3,000, which means savings beyond £12,000 won't be eligible for anything but interest.
Savers are also only allowed to make a maximum monthly contribution of £200, though when opening their account they can make an initial deposit of £1,000 as well as the normal monthly contribution of £200.
The other, possibly more important, restriction to be aware of is that savers can't open a Cash ISA and a Help To Buy ISA in the same tax year. Those who already have a Cash ISA for this year may be able to transfer the balance - though this will depend on the provider.
There's more on how the scheme works in our guide, available here.
Working it out
So what does Natwest's 2% interest rate mean in real terms?
It's difficult to be precise with projections as the advertised rate is variable, which means it could go up or down. For the sake of our example, we'll pretend it's fixed.
Mr Jones could pay in £1,200 when he opens the account, and then add £200 per month from then on. He would reach the magic number of £12,000 in four years and four months - having earned £600 in interest along the way.
At this point, if he were to close his account and put an offer in to buy a house, the Government would add a further £3,000 (paid by voucher to the solicitors retained for the purchase of the property). This would give Mr Jones a total deposit of £15,000.
Of course, that kind of saving seems somewhat unusual and optimistic, given that the average amount people say they can afford to spare is £33.35 per week.
Is it enough?
While the Help to Buy ISA may be a step in the right direction, even those who dutifully save the maximum amount may still find themselves short when it comes to being able to secure a deposit, or a decent mortgage.
It's possible to get a reasonable mortgage if we have a 10% deposit - or even a 5% deposit if we qualify for the Equity Loan part of the wider Help To Buy scheme.
That said, research by Which? found that the average (mean) mortgage deposit for first-time buyers is 17%.
Using those figures, someone with a £15,000 deposit would be looking at buying a property worth just £88,235.
It is possible to find a home costing less than £90,000: the average price of a terraced house in Neath (one of the cheapest places to buy in the UK) is around £80,000. But the average house price for the UK as a whole is more than twice that, at £196,305.
Dwindling stock
The problem is that there aren't enough houses to go round. When a property does come on the market, the laws of supply and demand means it will go for a premium.
Commenting on the building society's latest house price figures, Nationwide chief economist Robert Gardner warned that the number of available homes is "reportedly at the lowest level since the late 1970s".
One of the problems is that there aren't enough houses being built to meet demand - it's broadly accepted that we need another 200,000 homes built in the UK every year for the next decade.
Mr Gardner says the figure should be more like 220,000 new houses a year over the same period - but "only 135,000 new homes were built in England" in the 12 months to September 2015".
George Osborne has been attempting to address the issue in his past few Budgets and Statements, this week promising to double the Government's housing budget to £2 billion a year.
Even so that will only help fuel the construction of 400,000 new homes across England by 2020.
And it's not simply a matter of building homes - we have to be able to afford them.
Earlier this year Shelter released statistics suggesting that families on the median income of £30,748 could only afford 16.9% of houses listed on the property website Zoopla.
It's not just people trying to get onto the housing ladder in the first place that are affected: the lack of available housing has meant that more older people who would like to downsize - and free up much needed family sized homes - are increasingly finding themselves stuck.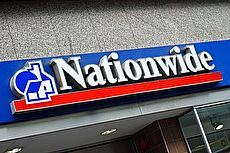 16 November 2017
13 November 2017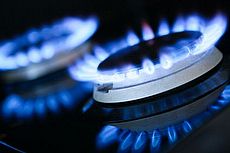 8 November 2017
Follow us or subscribe for FREE updates and special offers