MORRISONS have cut their prices on almost 160 products, only one month after they reduced the price of more than 1,000 products.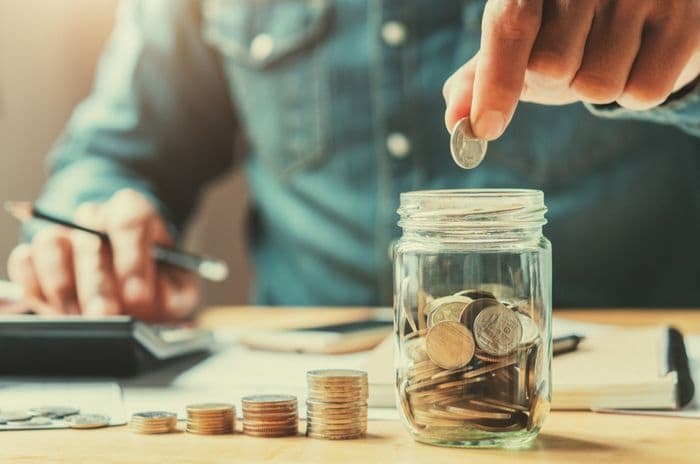 Credit: lovelyday12/Shutterstock.com
As part of their Price Crunch campaign, the supermarket announced that they would be lowering these 160 prices by an average of 12%.
This comes after August saw them "crunch" the cost of over 1,000 lines by an average of 18%.
It also comes at a time when Morrisons and the other big UK supermarkets are struggling to regain ground against the rise of discount retailers such as Aldi and Lidl.
Yet despite their move, there's currently no indication that a distinct and deliberate price war between the main supermarkets will be ignited, or that the price of food will continue to decrease in the medium- to long-term.
This is not just because Brexit and the fall in the value of the pound risk making winter imports of food more expensive. It's also because Morrisons' recent price cuts have come largely off the back of two years' worth of job losses, while other supermarkets have been eating into their profit margins too much to be able to afford dragging prices much lower.
Almost 5,000 jobs
In July 2014, the first of these job cuts was announced, with Morrisons revealing that they would be shedding some 2,600 management positions as part of a "plan [that] called for investing £1 billion pounds in price cuts over the next three years."
By January 2016, these losses had been added to by the closures of 28 supermarkets and 23 convenience stores, both of which resulted in the scrapping of a grand total of 2,360 jobs.
Morrisons were undoubtedly struggling prior to these closures. For example, they'd suffered a 7.1% dip in their first-quarter sales of 2014 and a 29% slide in the value of their shares by the time they announced the 2,600 redundancies in June of that same year.
Yet while they've been able to boast of a modest return to profit since then, the price reductions they've introduced have been largely funded not by an increased surplus, but by the aforementioned job cuts and store closures.
In other words, their reductions haven't come from them eating into high profit margins, as is generally the case with Asda, for example.
Instead, it came at least partly at the cost of people's jobs. As such, it's possible to argue that Morrisons' latest announcement of lower prices is not so much about costs that have been reduced as about costs that have been redistributed onto those who no longer work for the retailer.
No price war
It's for this reason that there's little chance of Morrisons being involved in a prolonged price war, unless they're prepared to close yet more stores and scrub yet more jobs.
Much the same could also be said for such other big supermarkets such as Tesco and Sainsbury's.
Having already reduced their prices in the face of emerging challengers like Aldi and Lidl, such retailers have been operating with increasingly smaller profit margins.
This descent began in 2014, when Tesco announced that they would abandon their 5.2% profit-margin target, setting them on a course that resulted in today's margin of 1.7%.
Like the other major supermarkets, they'd been losing their market share to Lidl and Aldi, who together have pushed their own (joint) market share beyond 10% in the wake of the 2008 recession.
However, in cutting their margins and prices, they've come close to reaching a threshold beyond which they can no longer engage in concerted and extensive price wars.
To do so now would be far too dangerous, as was noted by commentators in July when it was rumoured that Asda were planning a war that would "wipe out" their rivals.
Plausible as these rumours may have been at the time, Asda denied that they had any intentions of a price war.
Last month, the chief financial officer of Asda's parent company, Walmart, affirmed that they were still, "committed to the previously announced five-year £1.5 billion price investment."
This means that Asda are sticking to their current strategy for now, despite the fact that they've faced eight quarters of declining sales.
Food deflation
This reluctance to engage in cost cutting of a more dramatic kind is understandable on their part. This is because they already outcompete their rivals on price, having been named by the Grocer Gold Awards as the lowest priced supermarket for 15 consecutive years,
It's also understandable insofar as food deflation has already been gradually reducing shopping bills more 'naturally,' without the need for marked profit-cutting interventions from supermarkets.
For instance, in their most recent Food Price Watch, the World Bank noted that international food prices hit a five-year low in 2015, having decreased by 14% between August 2014 and May 2015.
The Bank observed that the fall in the value of such staples as wheat and rice was due to overabundant harvests and declining oil prices, making production cheaper.
The result of this cheapening is that the likes of Tesco and Asda have been able to pass on savings to their customers, without necessarily dipping into their profit margins.
This is a big element in why food deflation reached a new peak in August, with the cost of foodstuffs dropping by 1.1% compared to the same month last year.
With such drops, the public have been able to benefit from shopping baskets that have shrunk in cost by an average of about 12-13% over four years.
Brexit again
Unfortunately, as welcomed as shrinking food prices are for customers, there are signs that the cost of their trolleys and baskets may increase in the not-too distant future.
For one, the price of the pound had fallen to its lowest value against the dollar for 31 years.
Since the UK imports anything from 40% to 50% of its food supply, this means that a declining pound may very well make food more expensive.
So far, such a potential rise hasn't been felt because the UK has been able to rely over the summer months on home grown produce.
However, once we enter the winter months we may need to import more food from abroad, thereby putting greater pressure on supermarkets.
They may end up needing either to dip further into their profit margins to maintain their current pricing levels, or to raise prices on many of the goods they offer.
This will be very bad for retailers like Sainsbury's, who've already been hit by a 14% drop to their annual profits as they've tried to keep up with their competitors in passing on falling wholesale food prices.
Consequently, there will be very little chance of Sainsbury's and these competitors entering into a price war with each other in the coming months, so long as "price war" means actually reducing prices by cutting into margins. At best, there'll be a war to keep prices where they already are.