COME September, Three customers will be able to make voice calls using 4G, when the mobile provider introduces their new voice over LTE (VoLTE) service.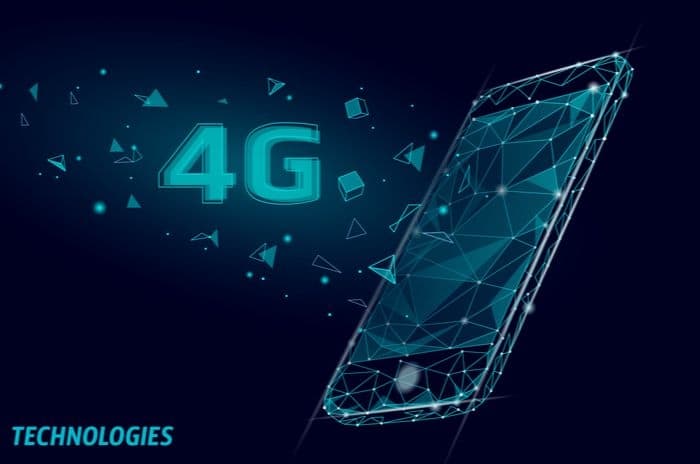 Credit: LuckyStep/Shutterstock.com
Three is adding their low frequency 800MHz spectrum to the network, describing this as "excellent news" that will help get rid of their coverage blackspots.
Customers will benefit from calls of a "very high quality" but VoLTE won't be available to everyone at launch; they're bringing the service to one million customers this year and remaining 4G users by 2016.
Not long ago, it looked like it would be quite some time before 4G voice calls would be available at all - but suddenly they're set to become common, with Vodafone and EE due to begin rollout of VoLTE "this summer".
O2 are yet to announce any plans for VoLTE or integrated wi-fi calling although they are beating Three and Vodafone in terms of 4G coverage.
VoLTE struggle over?
In the past, networks struggled to get voice calls over 4G to work smoothly, so they tended to stick to using their 2G and 3G spectrums.
In fact all the UK networks at present only offer voice calls over 2G, 3G or wi-fi.
But that's set to change very soon; VoLTE will offer a preferred way of making calls, with better quality and the potential for greater coverage.
One of the big problems with 4G calling was calls dropping out when moving away from an area with 4G signal to one with 3G.
Vodafone, Three and EE have all been testing VoLTE for months and now it seems the providers have finally managed to sort out any issues.
A VoLTE-compatible mobile will be necessary to use the service but many of the newer handsets will work fine.
Voice over wi-fi
New VoLTE services along with efforts to improve coverage and introduce wi-fi calling are constantly increasing the areas people are able to make calls.
Traditionally a dedicated app was required to make calls over a wi-fi connection but these services too are evolving.
EE this month launched wi-fi calling; integrating the service so it no longer requires a separate app, and calls won't drop out when moving away from a wi-fi connection.
They're continuing to roll out wi-fi calling over the coming months with Vodafone also due to begin roll out of a similar service.
Three have no immediate plans to release their own version of wi-fi calling - instead saying they'll stick with their current app, Intouch.
Intouch is very much designed to work in areas with no mobile network signal and calls drop out when moving away from wi-fi as it's not able to switch seamlessly to 3G.
How common is 4G?
Of course, VoLTE will only be relevant in areas where 4G has actually been rolled out; 4G coverage still lags behind 3G.
EE are doing the best job so far of improving 4G coverage; as of last month they covered 81% of premises.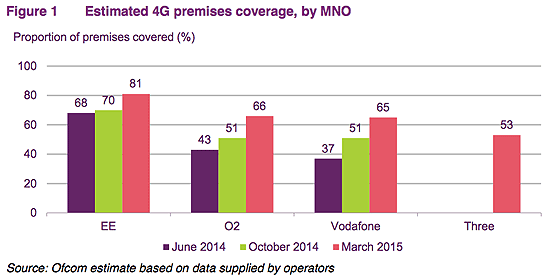 SOURCE: Ofcom, Measuring mobile broadband performance in the UK, April 2015. Available here [pdf]
O2 and Vodafone are about on par with each other, with 66% and 65% coverage, respectively, while Three is down at just 53%.
The average 3G speed is 5.9Mb and in tests carried out during late 2014, Ofcom reported average 4G speeds across all the networks around 2.5 times faster than this.
EE comes out on top for 4G speeds in most areas, with an average of 18.6Mb; Three was the worst with 8.5Mb.
The average speeds for O2 and Vodafone were 13.9 and 16.4Mb, respectively.
Good for rural areas
Ofcom's tests were carried out in urban areas so it remains to be seen how the providers perform in rural settings.
But Three's 4G at 800Mhz is likely to perform particularly well; this low frequency is the best for range so in big open spaces it should offer good coverage.
This will be good news for those living or travelling through rural areas where higher frequencies don't typically work so well.
EE and Vodafone have much of the remaining share of 800Mhz but they also own a big chunk of the 2600MHz - a frequency which performs well in built up areas and has better data capacity over a short distance.