LAST week, news broke that Microsoft had bought the struggling mobile arm of Nokia for £4.6 billion. One week on, does it still look like the right decision?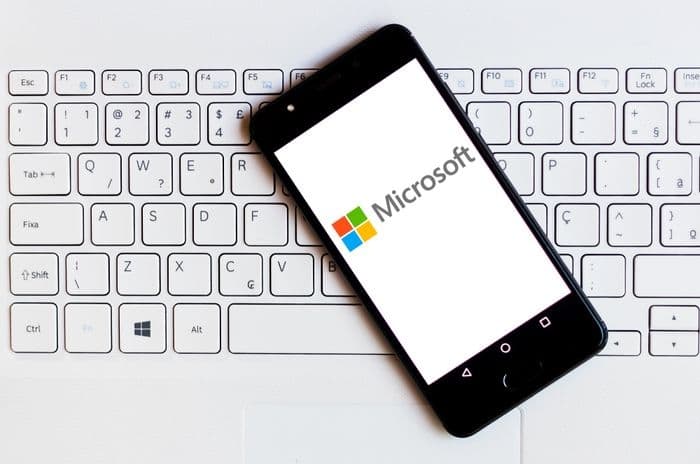 Credit: rafapress/Shutterstock.com
Just one week ago, it was announced that Microsoft had bought Nokia in a deal worth £4.6 billion.
The acquisition sees Microsoft take control of the mobile phone division and a portfolio of valuable patents.
Nokia has retained its other, more successful, businesses, including the NSN telecom infrastructure division, the HERE map division and some patents.
Although the takeover came as a surprise to many, perhaps the acquisition had been on the cards for a while. After all, Nokia smartphones have been running Windows Phone since 2010.
Why buy a money-losing business?
It's impossible to predict exactly why Microsoft was willing to part with over £4 billion in exchange for a failing business.
However, recent data from Kantar Worldpanel ComTech does show that Windows Phone sales are on the rise - with an 8.2% share of the European market.
Dominic Sunnebo, strategic insight director said, "Windows Phone, driven largely by lower priced Nokia smartphones such as the Lumia 520, now represents around one in 10 smartphone sales in Britain, France, Germany and Mexico."
The growth is partly down to convincing iOS and Android users to switch, but a huge proportion (42%) of Windows Phone customers are upgrading from a previous featurephone.
Could the recent improvement in sales be the reason behind the acquisition?
While it makes sense to target the lower end of the market than try and compete with the likes of the iPhone and Samsung Galaxy range, these budget handsets weren't seen as good enough to save Nokia, so why would they benefit Microsoft?
Perhaps the takeover is more to do with Nokia's increasing level of control over the Windows Phone platform.
Since the acquisition, details have emerged that suggested Nokia was not completely happy with the restrictions that WP8 put on its Lumia 1020 device - namely the inability to save large image files.
The new collaboration will remove any friction between the two companies, allowing them to tweak handsets to better work with the OS.
This might also give Microsoft the confidence it needed to move further away from its traditional territory of desktop and laptop PCs to mobile devices.
Has Nokia hoodwinked Microsoft?
Microsoft only purchased Nokia's mobile phone division and patents. The other arms of Nokia are still owned and controlled by the Finnish company.
Upon hearing the news that Nokia had finally offloaded its struggling business, shares in the company jumped by a staggering 47%.
It's not been pretty viewing for Nokia on the stock market in recent years, with shares falling 85% since 2007.
Nokia benefited from the takeover elsewhere as well. Employees of the mobile phone division will move over to Microsoft, giving Nokia ample opportunity to slash its running costs.
With the news of the sale sending the price soaring, the Microsoft deal could have just saved the company.
In contrast, Microsoft's share value didn't benefit from the acquisition. Shares opened down by 5.2% that day - knocking $15 billion off the market value.
Nokia's fall from grace
Once one at the forefront of ground-breaking technology, Nokia is now far behind its rivals in terms of market share and sales, with a mere 3% of the smartphone market.
In 2008 it held over 40% of the mobile phone market, but since then shares have been on a downward slope, falling by 85%.
As the company struggled to keep pace with Apple and Samsung, it hired a new CEO, Stephen Elop.
Elop just so happened to be a former employee of Microsoft. One of the first changes he made was switch from the outdated Symbian OS to Windows Phone.
It was a bold move, and while it hasn't been a complete flop, Android and iOS have moved ahead.
A new CEO and focus on Windows Phone wasn't enough and the Finnish mobile phone maker was running out of ideas.
According to Gartner, Nokia now controls just 3% of the global smartphone market, compared to 34% three years ago. Its hold over the Chinese market has also fallen considerably, from 64% in 2010 to just 1% in 2013.
So, has Microsoft simply thrown Nokia a lifeline?
The next step for Microsoft
It's been well documented that sales of desktops and laptops, Microsoft's usual domain, are on the decline. Making it a likely possibility Microsoft want to move into the smartphone and tablet market.
Since teaming up a couple of years ago, Nokia has become the main manufacturer of smartphones on the Windows Phone platform. In fact, it accounts for eight in 10 shipments.
This is where Microsoft has been smart. By buying out the mobile phone division, the company has prevented its top manufacturer from filing for bankruptcy, or even worse team up with major rival, Android.
It also gives the software company something that it doesn't have: the ability to design desirable mobile devices.
If Microsoft's attempts at a tablet are anything to go by, a smartphone would have been a disaster.
However, with a little Nokia know-how, Microsoft could potentially create a fantastic smartphone.
While it might seem like a waste of £4.6 billion on the surface, the two technology giants are better together than apart - something that Microsoft knew all along.