Despite not being available for another six weeks, the Nokia Lumia 1020 has been causing quite a stir in the media, thanks to its 41 megapixel PureView camera. Yes, you read that right, that's 41, not 4.1MP.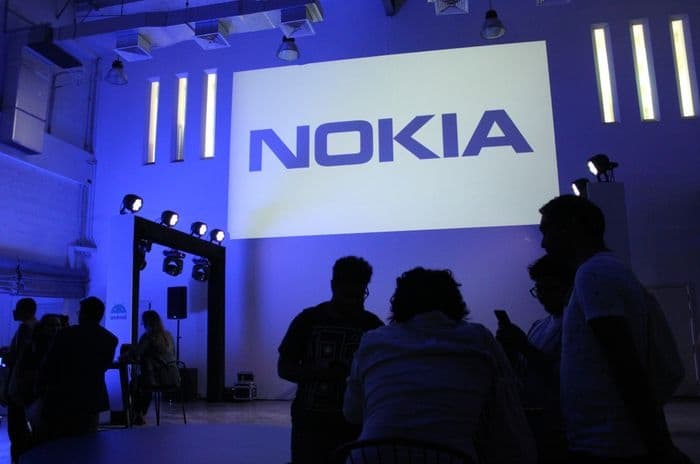 Credit: Arnold O. A. Pinto/Shutterstock.com
Once at the forefront of mobile technology, Nokia has been lagging behind since mobiles got smarter. After losing a huge chunk of market share to its rivals, Nokia has been largely concentrating on its partnership with Windows Phone.
We're still debating whether that's been a good move or not, but it does mean that the Finnish smartphone maker is still shipping millions of handsets all over the world - for now at least.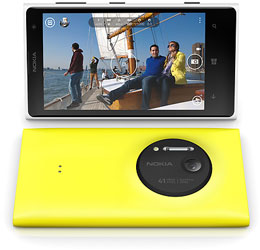 Whilst Nokia have always been known for their cameras, the new Lumia 1020 takes a step into the future with a massive 41 megapixels.
All we can say is good on them for sticking with that USP. We didn't even know you could get 41 megapixels, let alone packed into a smartphone!
But it did get us thinking, does anyone even need that many megapixels?
Why 41MP?
Nokia has been associated with good cameras ever since the 0.3 megapixel shooter was found on the 7650 back in 2002, but the Lumia 1020 really takes the biscuit.
With 41 megapixels it has up to 5 times more megapixels than many of its closet rivals, including the iPhone 5.
Considering most professional photographers are unlikely to exceed 25MP, why has Nokia gone so far?
Well, credit where credit's due. Nokia hasn't just plucked a figure out of thin air in an attempt to gain some ground in the smartphone market.
The 41 megapixel camera has been genuinely designed to provide users with the very best photographs.
We can see evidence of the quality of the images from the 41MP PureView in this shot from Nokia (click to see it in full).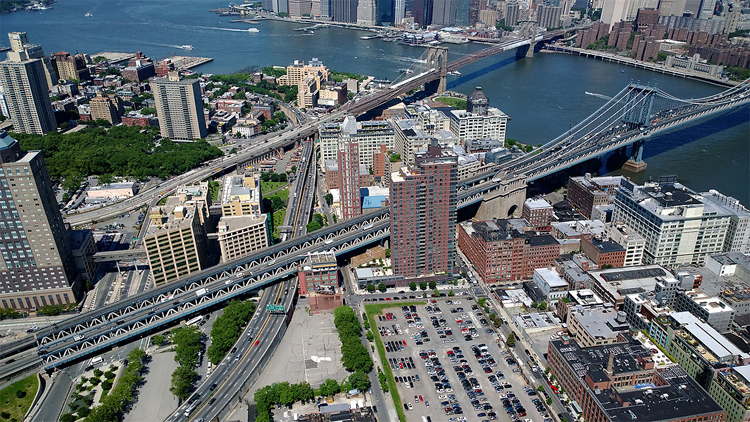 Is 41MP really the same as 5x 8MP?
There has been talk of a 'megapixel myth' for many years, with experts claiming that less can sometimes be more.
However, it seems that size matters over quantity. By squeezing millions of pixels onto a sensor, the photo receptors receive less light and cause image noise.
To avoid this problem, the Lumia 1020 uses a new technology that creates one large pixel out of seven smaller pixels - meaning that the photos can be equivalent to 5MP.
The process, known as 'oversampling', works in a similar way to how CDs hold more data than cassettes to retain better quality. The pixels, which have been joined together, generate a stronger signal with less noise.
Nokia's use of oversampling means that the default camera setting creates much sharper and cleaner 5MP photos. The setting can be changed to 4:3 and 16:9 format, which use 38 million and 34 million pixels respectively.
This is different to how most digital SLR cameras work, as most of them don't employ the oversampling technique. At the moment, the Nikon D800 has the highest megapixel count of any DSLR - and that's only 36 standard megapixels.
What else does it do?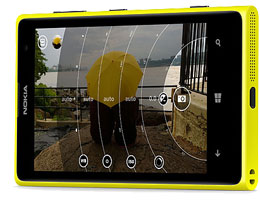 The camera allows users to edit their photos, zoom, crop, edit and resize, without losing any of the image quality. The Lumia 1020 will also have a feature that automatically reduces file sizes, so you don't have to worry about it eating it's way through that 64GB storage any time soon.
What's more the Nokia Pro Camera software that the phone uses also allows you to take photos like a professional. Adjust the focus, white balance and shutter speed to get the perfect shot.
Will point-and-shoot cameras become obsolete?
The Nokia Lumia 1020 is likely to be a more than adequate substitute for carrying a dedicated camera for most people.
However, with Nokia advertising the phone to professional photographers it's of course come under some scrutiny on whether or not it could actually beat a digital SLR.
When MyNokiaBlog carried out a comparison between the Lumia 1020 and a Canon 60D, it found the resolution lines started to converge at the 16-mark on the 1020 compared to 12-13 on the DSLR.
While the 41MP camera did do better than the Canon in the test, ISO charts are pretty easy for cameras to read. This gives the 41MP an easier canvas to perform well with - in other words, real life performances might have different results.
The critics therefore have claimed that despite packing 41 megapixels into the Nokia Lumia 1020, it still won't compete with a high-end digital SLR.
Some have even said that when the images are increased in size, the quality is lost, with photos starting to look grainy.
Naturally, Nokia denied these claims by stating that the images can be blown up to at least poster-size without any issues. If these photos from the Nokia website are anything to go by, we'd have to agree.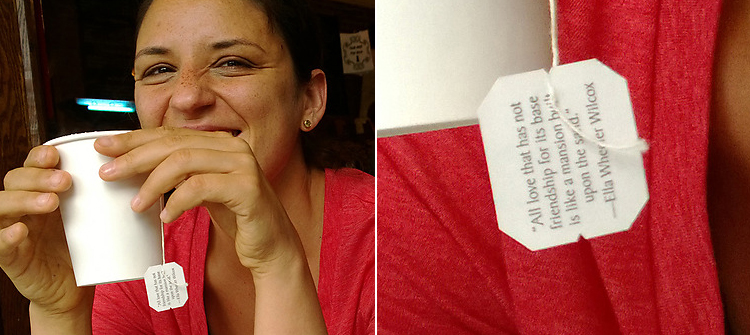 What are the alternatives?
If you can't quite hold out for the next six weeks or so until the Lumia's launch date in October, or you think that's just too many megapixels for even Ansel Adams, here are some of the top alternatives.
The HTC One features a 4 megapixel camera - just fraction of what's found in the 1020. Like Nokia however, HTC claims that it's large 'UltraPixels', let in more light creating better quality images.
Next up is the Sony Xperia Z, which features a rather impressive 13 megapixel camera. It's still nowhere near Nokia's offering, but that's pretty good for a smartphone. Oh, and did we mention you can take photos underwater?!
The Lumia 1020 isn't the only Nokia smartphone featuring a decent camera though. The Lumia 925 is no slouch either, it's got an 8 megapixel camera and uses the same software found on the 1020.