Should you nab an M&S current account?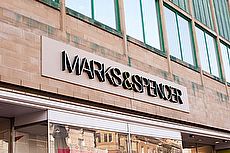 ©iStock.com/SamBurt
OVER three million customers already use Marks and Spencer financial products, including credit cards and loans.
But, from today, consumers can go a step further and pre-register for an M&S bank account.
Should they?
Real high street banking
Retailers, especially supermarkets, have long presented an appealing way to bypass the mainstream banks.
Sainsbury's were the first supermarket to launch financial products back in 1997 and, since then, many competitors have followed.
Our verdict in a sentence
Consider it if you're a big M&S fan with a fairly high income.
Otherwise, give it a miss.
When these retailers move into financial services they typically emphasise their monopoly on good value and good customer service.
We know what drives consumers, they say, in a way that the banks don't even think or care about.
Loyalty bonuses
That's certainly true of the M&S account: this is a premium product promising a high level of customer service and lots of goodies that are very specifically aimed at people that really like shopping in their stores.
So, just for starters, account holders get:
M&S vouchers.
Free hot drink in the M&S Cafe.
A birthday gift and four more "seasonal treats and delights" a year.
12 vouchers for 20% off in store (if customers switch).
In other words, M&S are extending store loyalty to their banking to offer simple, real rewards on spending.
Similarly, for example, the Tesco Bank credit card, for example, racks up points on supermarket spending, just like a Clubcard, and credit cardholders also earn an extra Clubcard point for every £4 they spend even outside of Tesco stores.
Tesco have also successfully leveraged their credit card to drive customers towards buying big items from Tesco Direct, their Argos alike catalogue.
Credit cardholders can use a 'buy now pay later' option on selected catalogue items and then pay back at 0% over a six month period.
M&S will continue this trend with the launch of their current account.
The department store's credit card already offers reward points and a reduced rate on travel money.
The debit card will do the same.
Customer service
Perhaps unlike Tesco, however, the promise of high quality, impeccable customer service will also be key to their success.
In fact, M&S chief executive Marc Bolland has said exactly that: the bank will be built on the values that have made the company a nationally recognised brand, namely putting the customer first and delivering on customer service promises.
The catch: up to £20 a month
However, whether M&S are offering something more than reward points, friendly staff and, according to their press release, a "banking environment... with personal touches such as M&S furniture and fresh flowers" is debatable.
And it matters because M&S are making their customers pay for those rewards.
The £20 account comes with worldwide travel insurance plus the benefits we detailed above, the £15 option offers the benefits without the insurance.
Could £240 or even £180 a year possibly be worth it?
Packaged accounts
That question is the big problem with the whole packaged account market.
We won't get into that whole can of worms too much - you can read more about the issue over here if you're interested - but, we will say that the M&S account has a better chance of being worthwhile than most.
Normally the problem is that banks are offering products you would never use or want, stuff like poor value insurance that hardly ever pays out and usually duplicates cover from elsewhere.
But M&S can offer stuff you actually do want - at least if you spend a lot in store. Those discounts really translate to money saved.
On the other hand, if you don't spend a lot in store, it's probably not going to be worthwhile.
Not that different from the other banks
This is the other problem.
M&S are able to offer services at all through a deal with HSBC.
They can offer market leading deals - indeed, they have - but they've essentially been a glossy spin on HSBC's basic framework.
Not that gloss is always bad.
It's significant that, Joe Garner, Head of HSBC UK, mentioned First Direct at the M&S launch.
First Direct have become a byword for high quality customer service - see research on that here - and online innovation.
They've achieved that, in part, by focusing on the higher income side of the market. To get their £100 switching incentive, for example, requires a fairly high income: £1,500 going into the account each month or the equivalent of a £22,800 annual salary before tax.
First Direct might be offering a more glossy HSBC service - literally getting rid of the poorer, less mobile and less technologically savvy consumers - but that has had an effect more important than a new lick of paint: people are happy with First Direct, they feel listened to.
When we're thinking about basic banking products like current accounts that's not to be sniffed at.
The competition
From First Direct and elsewhere, however, M&S face stiff competition.
According to the 2011 Independent Commission on Banking (ICB) report there have been a number of new entrants to the market since 2000.
But, seeing them ordered below by product type, we can see that very few have entered the current account market.
| | Current accounts | Mortgages | Savings accounts | Personal loans | Credit cards |
| --- | --- | --- | --- | --- | --- |
| New providers since 2000 | 5 | 16 | 19 | 23 | 34 |
Looking more closely, even fewer have done so successfully.
Between 2001 and 2010 all the new current account providers only managed to get 2% of the market between them.
With a customer base of 21 million strong and a 98% brand awareness throughout the country, M&S have a better chance than most.
It helps that much of the £10 billion industry currently consists of brands that seem, for various reasons, vulnerable and weakening further as time goes on.
Just to pick the most obvious example, the recent IT debacle at Natwest and RBS tapped into a more general loathing, a factor that will surely give new providers an advantage.
In addition, a large proportion of the success of supermarket banks lies in the fact that their products are readily advertised in stores.
Mainstream banks simply do not have the opportunity to reach out to potential customers on the same scale.
Note: this article originally appeared on the 27th of June. We updated when more details about the M&S account were released.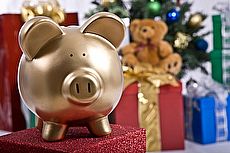 8 December 2017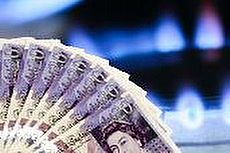 8 December 2017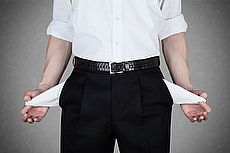 7 December 2017
Follow us or subscribe for FREE updates and special offers