Labour to 'save high streets' from payday lenders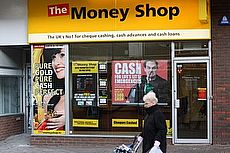 With local elections just a couple of weeks away, Labour have launched a new policy aimed at giving 'local people a proper chance to protect the places that they love'.
Labour's new plan is to give local councils the power to stop payday lenders from opening up on their high streets.
The idea is that, by removing payday lenders from such highly visible public places, shoppers would be less tempted to drop in and get a high-interest loan.
The real question though, is whether the visibility of a lender makes any difference in the first place.
Do people get a loan on a whim? Or do they actively seek out lines of credit when no other options are left to them?
Cleaning up the streets
There's no denying that the number of payday loan firms is on the rise - in the last year alone numbers increased by 20%, making them the fastest growing business on the high street.
Payday lenders typically move in to an area when a high street bank closes down. Because they are classed as the same type of business, Labour say that local councils are powerless to stop them.
Labour's new policy would involve a reform of planning laws in such a way that local councils could refuse planning permission to payday loan shops.
The party says that it would create 'an additional umbrella class which allows local councils to decide if they want to place some premises in a separate planning category'.
Despite Labour's claim that local councils are currently 'powerless', those councils that did object to a payday lender's application could in fact block the company under Article 4 of the Town and Country Planning Order of 1995.
Article 4 gives local authorities the right to refuse development that could be 'harmful to the character of an area'.
Unfortunately, the order does state that it should only be invoked in 'exceptional circumstances'.
While the removal of payday lenders from the high street would undoubtedly be aesthetically pleasing, few believe that it would solve the real problem - spiralling debt.
Online menace
Some consumer groups, such as Citizens Advice, believe that the online presence of payday lenders is more of a worry than those with high street premises.
"The internet is awash with websites promising to deliver a loan within minutes," says Citizens Advice Chief Executive, Gillian Guy. This has led "some councils and universities to ban access to payday loan websites from their computers".
Others argue that high street lenders will be more of a threat because their running costs are lower.
'Keeping the Plates Spinning', a 2010 Consumer Focus report on payday, stated that online lenders charged more for their loans because they had to reject a higher proportion of loan applications, and faced higher rates of fraud and default.
Out of sight out of mind
Whether high street lenders are worse than online lenders is almost beside the point.
The best strategy would surely be to clamp down on the behaviour of payday lenders as a whole, rather than trying to divert attention away from their presence. After all, the lenders do have a pledge to treat people fairly.
Happily, the Office of Fair Trading (OFT) recently issued an ultimatum to the payday loans industry after its investigation revealed problems throughout the entire system from advertising to debt collection.
Clive Maxwell, OFT chief executive, warned that "if we do not see rapid, significant improvements by the 50 lenders we inspected they risk their licences being removed".
The OFT also said that it wants to refer the payday market to the Competition Commission after it discovered "widespread irresponsible lending and failure to comply with the standards required". A final decision will be made by June 2013.
Plugging the gap
This raises the question - if lenders do clean up their act, will their presence on the UK's high streets be tolerated? Is an occupied building better than a terminal 'to let' sign?
According to Price Waterhouse Coopers (PwC), 2012 saw a record number of retail insolvencies, with traditional high street shops being hit particularly badly.
It is perhaps understandable that councils might be tempted to accept rent from payday lenders when faced with the alternative of no rent.
Labour's new policy therefore misses the point. Banishing payday lenders from the high street won't help consumers. Neither would it help cash-strapped councils.
Whether it helps them win votes remains to be seen.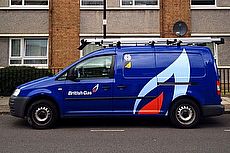 21 November 2017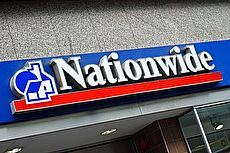 16 November 2017
13 November 2017
Follow us or subscribe for FREE updates and special offers