40% of adult Internet users have been harassed online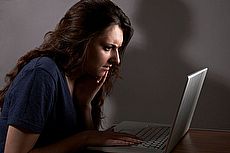 ONLINE environments offer a platform for anonymous harassment to take place - 26% of internet users who have been harassed don't know the real identity of the person responsible.
That's according to a new study from American think tank Pew Research, which also found 38% of respondents had been harassed by a stranger.
The study, which was carried out in June 2014, surveyed almost 3,000 American internet users between the ages of 18 and 50+.
With the internet providing a unique opportunity for web browsers to hide their identity, anonymity has become more common.
There is a common but short-sighted view that victims should simply "switch off their computers" - this kind of statement plays down the intense emotional distress that can be caused by online harassment and is simply unrealistic in today's digital world.
Scott Freeman, Cybersmile CEO
In fact, a separate survey from Pew found 86% of users had taken steps to remove or mask their digital footprint. In an equally significant study from GlobalWebIndex, 28% of global internet users had implemented tools to disguise their identity or location.
Negative impact
Pew's latest study showed nearly all of those surveyed (92%) felt online environments allowed people to be more critical of one another. In a similar vein, 73% had witnessed online harassment in some form, while 40% had experienced it personally.
Conversely, 68% of those surveyed believed online environments allowed people to be more supportive of one another.
Scott Freeman, CEO of anti cyberbullying charity Cybersmile, told Choose "While these numbers are a big concern, they unfortunately aren't shocking."
"Pew's findings are indicative of a much larger problem with the current state of behaviour," he continued.
Targeted demographics
The research found certain demographics and gender types were more vulnerable to online attacks, with young adults aged between 18 and 29 more likely to experience harassment.
Respondents were asked about the types of harassment they'd encountered and were given a selection of six different forms to choose from - ranging from purposely embarrassed to physically threatened. Subsequently, the most common type of harassment was offensive name calling; 27% had experienced this online.
In addition, the survey found men were more at risk, 44% of male respondents had experienced online harassment of some kind, compared to just 37% of women.
Despite this, the findings showed young women, in particular, had been subjected to severe types of harassment at disproportionately high levels. Of those surveyed, 26% of women aged 18-24 had been stalked online, and 25% were the target of online sexual harassment.
Risky environments
Looking at where the harassment had taken place, two thirds (66%) of respondents claimed they'd experienced it on social networking sites. Comment sections of websites, gaming sites and emails were also cited as common areas. Discussion sites and dating websites came last - 10% and 6% respectively.
While previous studies have researched online bullying, particularly among young people, Pew's research is unique in that it analysed adult internet users.
Freeman added "While some people, and even organisations, describe cyberbullying as a problem affecting children, we know all too well that online abuse and bullying can affect people of any age."
Cyberbullying among young people is an issue that has been well-documented in recent years and is showing no signs of slowing down - a study from Knowthenet found cyberbullying is now more common than bullying of any other kind. It also found 87% of reported cases experienced by teenagers had taken place on Facebook.
Protecting internet users
Evidently, the law is struggling to keep up with the ever-changing pace of the internet. While there is still no law that states cyberbullying is illegal in the UK, existing laws can be applied - making it a criminal offence.
On the other hand, some people believe internet service providers (ISPs) should hold a level of responsibility for protecting their customers, particularly when it comes to privacy matters. While providers can often help protect customers against nuisance phone calls, online issues can be more tricky.
Internet users should also consider that websites, especially those of a social nature, have policies in place that allow users to report cases of bullying and harassment.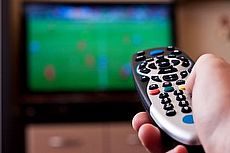 15 November 2017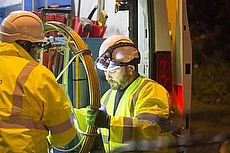 10 November 2017
9 November 2017
Follow us or subscribe for FREE updates and special offers