Downbeat households see finances 'deteriorating'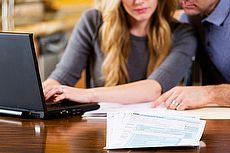 ©iStock.com/RichLegg
HOUSEHOLDS are feeling the "greatest squeeze on finances for eight months", according to a newly released survey.
The Markit Household Finance Index reports that the majority of UK households are also "downbeat" about their financial prospects for the coming year.
Tim Moore, senior economist at Markit, suggests that "the boost to consumer sentiment from falling inflation has started to lose its intensity".
Uncertain future
The looming threat of an interest rate hike and a perceived lack of job security are the greatest causes of our financial worries, say the report's authors.
The Office of National Statistics recently reported that unemployment has increased for the second month in a row.
Analysts such as Joe Staton, Head of Market Dynamics at GfK, say that the general economic situation in the UK for the next 12 months is "weighing heavily on consumers' minds".
'Worrying' rate rise
More than three quarters of us (78%) also expect the Bank of England to raise interest rates within the next year.
Almost half of households (48%) expect a rise within the next six months.
Even a modest increase can have a disproportionate effect on our spending, as it can drastically increase the cost of loans, credit card and mortgage repayments.
Experts suggest a change to the historically low base rate of 0.5% may happen in 2016.
Professor David Miles - an outgoing member of the Bank's Monetary Policy Committee (MPC) - recently warned that a rate increase was "coming", and predicted a rise to somewhere between 2.5% and 3%.
Making hay
Despite the doom and gloom predictions, or more likely because of them, more people than ever are taking out mortgages.
In fact, mortgage lending is currently at a seven year high.
The Council of Mortgage Lenders (CML) say that lending amounted to £22 billion in July, the highest monthly figure since gross lending reached £23.6 billion in July 2008.
The trend looks set to continue, say the CML, if only for the short-term.
"Approvals data suggests this [activity] is likely to continue into the second half of the year," they report in their August market commentary.
Getting a fix
It's not that borrowers are oblivious to a potential rise in interest rates. Instead, they're assuming it will happen and trying to safeguard against it - primarily by taking out fixed rate mortgages.
These give people the security of knowing that they'll pay the same amount out each month for the duration of an agreed period. Shorter "fixes" have lower interest rates than longer fixes.
In 2014, the number of 10-year fixed rate mortgage deals available to buyers increased more than fourfold - from 12 to 51.
Estimates suggest that more than 90% of people are now buying their homes with fixed rate mortgages.
End of an era
However, the sheer number of people buying has pushed the price of houses up - increasingly beyond the reach of many mortals.
"A shortage of properties on the market coupled with house price levels which are already elevated and continuing to outpace earnings across much of the country, will weigh on activity," say the CML.
In July, a Royal Institution of Chartered Surveyors (RICS) survey revealed that the stock of properties per surveyor had hit an all-time low.
We've discussed before how this might be caused by a property bottleneck, where older homeowners are reluctant to sell because of a shortage of suitable housing stock.
According to housing charity Shelter, many retirees would like to move [pdf] within their existing communities - but there's little available to them when they try to do so.
At the other end of the age spectrum, it seems that younger people are giving up on the prospect of ownership.
In April, the number of people trying to save for a deposit dropped to 43% which, as we reported at the time, was the first fall in three years.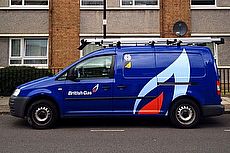 21 November 2017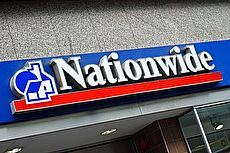 16 November 2017
13 November 2017
Follow us or subscribe for FREE updates and special offers