HALF a million children in the UK, many from low income households, are more likely to struggle at school because they don't have home internet access, a newly formed campaign group said this week.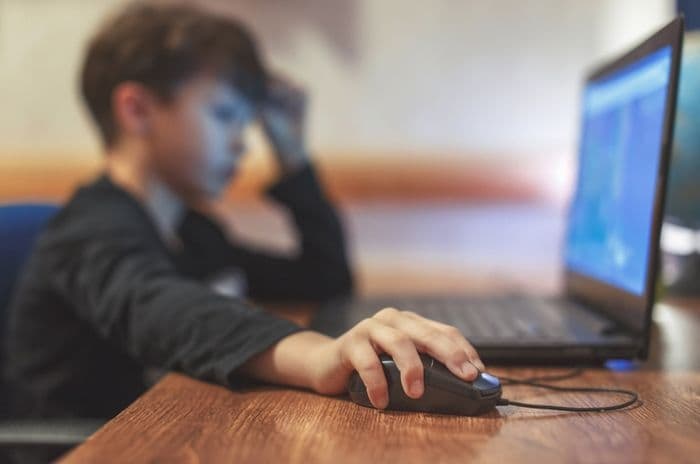 Credit: sakkmesterke/Shutterstock.com
Mind the Gap say that teachers increasingly expect children to use the internet at home for revision and homework, leaving those without home broadband behind.
98% of department heads on the National Education Research Panel believe that pupils without a home computer are "educationally disadvantaged", a survey released this month found.
Two thirds of panel members that responded to the survey, from Frog, a schools technology provider, said their pupils didn't have sufficient access to computers.
The findings come as ISPs continue to push up the price of home broadband connections.
Over the past three years, the cost of line rental from the biggest broadband providers has increased by just over 25%.
This month, BT broadband prices increased yet again, to £15.99 a month, and other providers are almost certain to follow.
Digital expectations
Valerie Thompson, chief executive of Mind the Gap, said that teachers underestimate how many of their pupils are unable to get on the internet at home.
Mind the Gap estimate that more than 150,000 pupils in London cannot get online outside of school, for example.
As part of its launch, the campaign called on the capital's schools to identify children without home internet access and said that helping students to get online would boost grades.
"All children must have access to the digital world if they are to grow, thrive and have the best opportunities in life for themselves and the country," Nigel Lewis, CEO of AbilityNet, has said of the campaign.
Get online for higher grades
However, the results of research that has looked into the link between internet use and educational achievement has been decidedly mixed.
For example, a 2006 US study provided children in low income households with internet access and monitored their use and their academic results.
The researchers found that children that regularly used their home internet had slightly higher scores on standardised reading tests six months, one year and sixteen months after the access was provided.
However, children who only used the access a little saw no improvement: providing access doesn't necessarily mean children will use it well, or use it at all.
Moreover, a similar study published in 2005 failed to find a significant increase in pupil's attainment levels.
The researchers did report some positive effects on the students with home internet access - they were more likely to have high self esteem, for example - but, overall, the impact was minimal.
There's another factor these studies couldn't have taken into account, however: as internet access grows more widespread the impact on households without it is likely to increase.
Rising costs
We know from Ofcom research that low income households are among the most likely to be without a home internet connection.
A 2006 Ofcom study, for example, found that 'mobile only' households are overwhelmingly low income households.
The high cost of having a fixed connection and the commitment of a long contract could well be putting households off.
Although schemes like BT Basic, which cuts the cost of a home connection for households receiving certain types of benefit (more information here), and subsidised computer schemes (more information here) can decrease costs significantly they're not well publicised.
Could the Pupil Premium help?
The charity behind the Mind the Gap campaign, e-Learning Foundation, has urged schools to use the Pupil Premium to pay for children to get home internet.
The Premium, a Government fund of £1.8 billion for the 2013 to 2014 academic year and £2.5 billion for the next academic year provides educational establishments with additional money to support the UK's poorest children.
Any child that has been eligible for free school meals at any point in the past six years will get funding under the scheme.
That cash can be used in any way the schools deem appropriate, as long as it helps those in need and, Mind the Gap argue, increasing disadvantaged children's access to computers would be a simple way to increase attainment.
Using the Pupil Premium in this way would be a tough decision for many schools, however.
Many use the money to provide breakfast and after school support sessions, for example, advantages which few schools would be willing to trade for unsupervised learning opportunities at home.
The funding is such that this is not necessarily an either/or, however.
In an Autumn 2012 Ofsted report into the way successful schools had used the Pupil Premium, inspectors noted that many schools realised that lack of computers at home was an issue for many pupils and some schools did use part of the premium to provide laptops to facilitate learning.
Note: inaccuracies about Pupil Premium in this article were corrected on 27/01/2014.