Halifax launch switch prize draw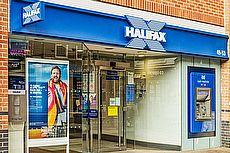 ©iStock.com/georgeclerk
IN THE face of increasing current account competition, Halifax have launched a prize draw for people switching to them from other banks.
The draw is open to people using the Current Account Switching Service (CASS) to move to Halifax until the end of January 2016, with prizes ranging from £100 to £50,000.
Terms and conditions
To qualify for the prize draw, switchers must agree to move completely - that is, shift all their credits and debits across to the Halifax, and close their old account behind them.
They must also have started the process at some point between Monday 19th October and 31st January next year, and must have completed the switch by 18th February.
This last detail is important. Under CASS, switching takes seven working days, with the final transfer of funds happening on the seventh day.
Before this seven day period can begin, however, customers must have agreed with their new bank that they're aware of and agree to the terms of the switch, their new banking conditions and so on.
If the original switching date falls before those seven days are up, it'll be moved back - so switchers need to make sure they've got this part of the process started by February 9th.
What do we get?
The draw will take place on 19th February, offering one prize of £50,000, four prizes of £5,000, 10 lots of £1,000, and 200 prizes of £100.
That's on top of the £100 incentive for switching that Halifax already offer for moving to them through the CASS, and a monthly £5 reward for meeting certain conditions.
Those include staying in credit, paying in at least £750, and paying out at least two direct debits each month.
In addition, Halifax customers who use online banking can sign up for cash back from a range of retailers; Halifax say the offers made available to customers will be matched to their debit card spending, so not everyone will see all the offers available.
There's more on the Halifax Reward and Ultimate Reward accounts, and how their overdrafts measure up, in the box above.
Runaway winners
In a market full of current accounts that have been described as "impossible to compare", the simplicity of the Halifax Rewards account has proved incredibly popular.
In the two years since the introduction of the CASS and the accompanying Current Account Switch Guarantee, they and Santander have been the runaway winners in every set of switching statistics.
Santander have been leading the switching race with an average increase in customer numbers of 43,000 per quarter; Halifax aren't far behind with an average 40,000 new customers per quarter.
Their closest competition is in the form of Nationwide - but they're gaining just a fraction of the numbers.
So why the prize draw?
Current accounts in general
So why, if Halifax are so far ahead, do they feel the need to up the stakes even further?
One simple reason is that the Halifax Reward account is getting a bit old. It was launched in 2008, and it's stayed pretty much the same since then.
The same could be said of Santander's 123 current account - but the recent news that from January next year they'll be increasing the monthly fee from £2 to £5 may take some of the shine off it.
In the meantime, other banks have brought in their own rewards schemes, ranging from high interest rates to cash back on certain transactions - TSB pay people for contactless spending, while RBS and Natwest are emulating Santander by offering cash back on household bills.
Whether the prize draw has any effect on persuading even more people to move to the Halifax, it's a simple way to keep up a good buzz about their accounts.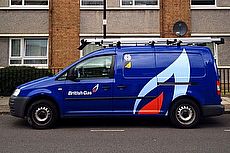 21 November 2017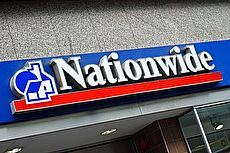 16 November 2017
13 November 2017
Follow us or subscribe for FREE updates and special offers